NOTE: We earn from qualifying purchases made via Amazon Associates and other affiliate programs. Learn more.
There's no better feeling after a long day at work than climbing into bed with your loved one and immediately closing your eyes to get a restful night of sleep.
Regrettably, falling asleep quickly is often not so easy.
Five minutes of scrolling through Facebook leads to an hour of watching bloopers on TV, all of it conspiring to keep your brain stimulated and awake.
It might sound crazy, but reading or listening to bedtime stories before going to sleep is a terrific way to decrease stress and relax your mind so you can quickly fall into a deep sleep – just like you used to when you were a child.
This still works.  But the question remains: what the heck do you read to an adult?
In this article, we'll introduce a couple dozen stories that are easily found on the web which you can read to your loved one before bed.  Some of them are sexy, some are smart – but all of them will eventually tire you and relax your minds.
---
How To Tell a Good Bedtime Story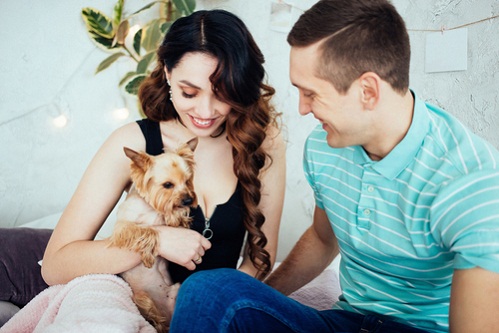 When telling a story, whether you are reading from a book or making one up, keep the following tips in mind to be sure that your audience remains engaged.
Keep it Simple
When telling a bedtime story, avoid confusing your partner with too many characters and subplots.  Establish the context, introduce a few main characters, and keep the story on a linear track.
Change Your Voice Tone
Nobody likes a monotone storyteller. Change the speed and tone of your voice to match the events in your narrative.
If something scary is going to happen, slow down and lower your voice. If the scene is frantic, babble to set the mood and note how your characters feel.
Pause for Dramatic effect
This is a foolproof way to keep the suspense and put your listener on edge, waiting to hear what comes next.
Use Facial Expressions
Submerse yourself in the story. If a character is mad, then scrunch your eyebrows and frown. If she is happy, then continue reading the story with a grin on your face.
Keep Eye Contact
No matter who you are reading a bedtime story to, you are the catalyst for the story they are hearing.
When you keep eye contact, it guarantees their attention remains on you and your narrative. Your listener will be engaged. They will be pulled from their world into the fictional world you have created for them.
Now that you know the basics of telling a good story, let's get into our top-rated list of stories to tell.
---
Bedtime Stories to Impress Your Girlfriend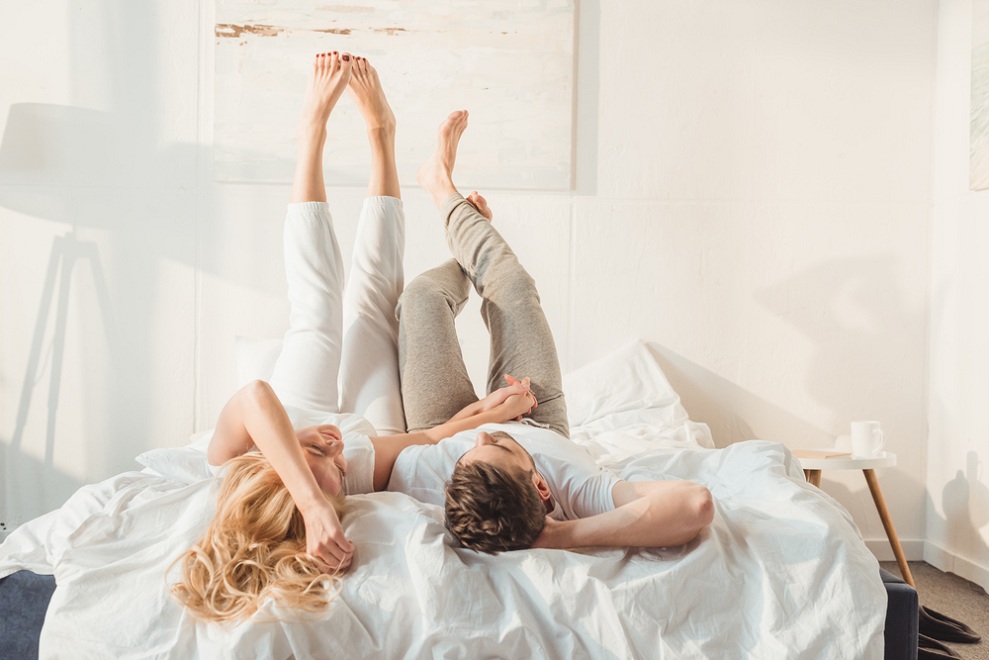 The Princess and the Pea by Kolanovic Dubravaka
Make your princess feel like the real deal before bed with this brief fairy tale about a delicate princess who's put to the most significant test by the parents of her prince.
After our Princess falls upon a charming prince's palace in the pouring rain and explains she's a royal needing a place to stay, the Queen is reluctant to believe her.
What exactly does the Queen do?
Naturally, she puts a pea under 20 mattresses for the princess to sleep on – to see what she's made of. If the young lady notices the pea, she's telling the truth. Otherwise…
While, yes – this is a kids tale – your girlfriend may appreciate this story because (a) you're letting your guard down, and (b) it is quick, simple, and relatable.
An innocent princess who must prove herself to her boyfriend's mother… through irrational evaluations?
Not THAT far-fetched of an idea 😉
Time Traveler's Wife by Audrey Niffenegger
A Time Traveler's Wife is a story about a man blessed with the ability to travel through time.
In a very romantic twist, our time traveler uses his talent to revisit the most crucial moments in his wife's life before he became part of it.
Telling this story may prompt your girlfriend to open up and reflect on her most significant life experiences, too.
At the very least, she'll feel like you're interested in who she is as a person (we are trying to get you additional brownie points here with this one).
---
Stories for Baby Boomers to Relax with Before Bed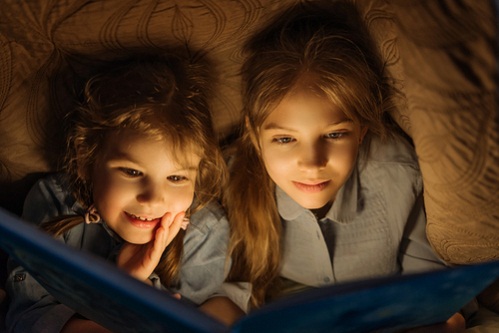 A Baby Boomer's Bedtime Story: To the Moon and Back by Phila Vocia
If you're born between 1946 – 1964, then A Baby Boomer's Bedtime Story by Phila Vocia was created with you in mind.
You might laugh, you might cry, but you will definitely feel the nostalgia as Vocia reminisces about the defining moments of the Baby Boomer generation.
What could be a better bedtime story than a recollection of your most joyful memories?
Wisdom at Work: The Making of a Modern Elder by Chip Conley
This story is about a 52-year-old who sells the company he ran for 24 years and was quickly presented with the chance to help Airbnb expand into the worldwide phenomenon we know it as, now.
This is a story about respecting your abilities and repurposing them for the world, a simple uplifting tale you will enjoy.
A Selfie as Big as the Ritz by Lara Williams
Why are millennials constantly complaining all the time? Why are they so emotional? What the hell is a selfie?
If you have asked yourself these questions and ponder the millennial mind, a Selfie as big as the Ritz will provide you some great insight into the new age struggles every millennial face today.
If anything, it will help you shift your mind away from your own issues – and rest easy knowing you have the joy of living in a world for so long.
---
Bedtime Stories for Generation X
The Dirt: Confessions of The World's Most Notorious Rock Band by Tommy Lee
Learn what it means to party like a rockstar with Motley Crue's tell-all narrative about their experience as one of the world's most influential rock bands.
You'll hear stories you have never heard and ones you cannot find in videos on YouTube.
You will also see unreleased photos which have not been published until now.
If you grew up in the '80s, The Dirt is going to be an ideal bedtime story to bring you back to the days of big hair, leg warmers, and mullets.
Generation X: Tales for an Accelerated Culture Douglas by Douglas Coupland
In this story by Douglas Coupland, which made the term "Generation X" popular, a set of three youths quit the jobs they hate to gain a deeper perspective on the meaning of life.
Told from the point of view of 20-year-olds, this story sheds light on what the young people of this time wanted to say about society when their voices were often silenced.
Reading Generation X: Tales for an Accelerated Culture at bedtime will let you and your partner explore topics of reflection, irony, and the hunt for greater significance – subjects gen Xers understand all too well.
---
Bedtime Stories Millennials Will Love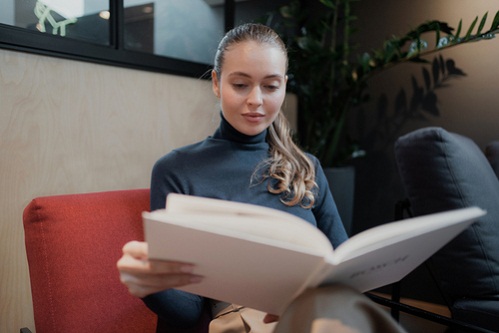 Calm the F*** Down by Sarah Knight
Calm the F*** Down is something every millennial who's suffered from crippling anxiety (so probably around 99 percent of them) needs to listen to.
Every day it seems a new headline criticizes millennials for something they do or something they thing, while older citizens refuse to face the problems of young men and women today – things like a crumbling environment, overwhelming student debt, and a housing market they won't be able to buy into until they're 45.
Millennials can learn how to control their stress and stop smelling the flowers every once in a while, (while they are still here, at least).
3 Billion Under 30: How Millennials Continue Redefining Success, Breaking Barriers, and Changing the World by Jared Kleinert
While your buddies are binging on the latest Netflix shows at bedtime, you can get the ball rolling on your career by reading these 75 inspiring stories.
Perhaps the book will influence you to dream about your next business enterprise. Who knows?
All we know is that this book is top-rated and a great easy-to-read bedtime story for young professionals or anyone who would like to get an inside look at billionaires' thoughts.
---
Wonderful Bedtime Stories for Generation Z
Chicken Soup for the Teenage Soul: 101 Stories of Life, Love, and Learning by Jack Canfield
The classics from the Chicken Soup collection are the perfect stories to read when searching for answers, validation, or a touching story.
In this book, teenagers will find timeless stories they can relate to with their friends or relatives.
It never hurts to find some alone time and turn to literature for a solution when you're worried or stressed.
Also, after reading these uplifting stories of love, friendship, and valuing yourself fully, you'll go to bed feeling more confident and passionate about your future.
The Outsiders by S.E. Hinton
For those who did not read this book in middle school – or maybe you Sparknoted it – it is time to jump on Amazon or hit your nearest Barnes & Noble to get a copy.
This is a timeless story about a 14-year-old greaser and the hardships he and his friends face in a world they do not belong in.
Not only is it a deep read, you will never feel left out when someone says "Stay gold, Ponyboy" ever again.
You're A Bad** Regular by Jen Sincero
You are young, vibrant, and driven with your entire life before you – but you are unsure about your future.
You may be college-bound, just completing high school, or just entering the 9th grade.
One thing is for sure, though: your life is about to change radically and frequently.  As a result, your anxiety will grow.
When you are young, it's difficult not to fall off the wagon as you are overwhelmed and take part in certain self-destructive behaviors.
This publication by Jen Sincero is full of simple exercises, daily affirmations, and other tools to keep your spirits high and on the right path to attain your targets.
Change is frightening, but You're a Bad*** Regular can prepare your mind for anything life decides to throw at you.
---
Romantic Bedtime Stories to Set the Mood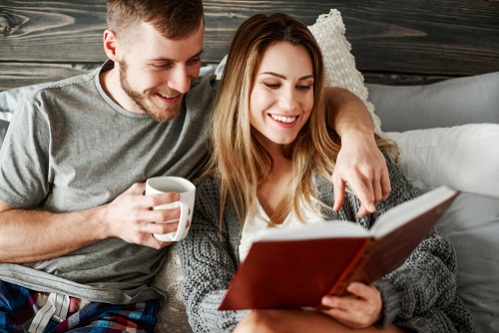 The Wedding Day by Jasmine Guillory
Have you ever dreamed of getting stuck in an elevator with the man or woman of your dreams?
Have you ever wanted to invite a crush to an event you understood your ex would be at?
In this publication, a groomsman named Drew brings Alexa, a girl he just met, to his ex's wedding.
As you might guess, the two end up falling in love after spending a short but fantastic time together – but when the celebration is over, they have to go back to reality.
Is this a recipe for failure – or the start of a whirlwind romance?
If you are a fan of romantic tales, you should consider giving this one a try.  It's straightforward and interesting enough to keep your partner engaged, too.
Watch Me by Nicholas Sparks
At this point, Nicholas Sparks is the king of love Books, so we are committing blasphemy if we left him off this list.
See Me is about a poor boy trying to better himself when he meets a hardworking Latina woman with a degree from Duke.
For their love to persist, they need to overcome their prejudices and a couple of challenges from Maria's past.
If you loved The Last Song and Dear John, we think you'll really appreciate adding this heart-touching Nicholas Sparks story to your romantic bedtime story list.
---
Affiliate Disclosure
Affiliate Disclosure: I may earn a small commission (at no cost to you) if you purchase a mattress after clicking a referral link or using a coupon code on this site. That said, all content and opinions on this site are my own and are NOT affected by these payments.
This site participates in the Amazon Services LLC Associates Program, an affiliate advertising program designed to provide a means for sites to earn advertising fees by advertising and linking to Amazon.com.
*Amazon and the Amazon logo are trademarks of Amazon.com, Inc, or its affiliates.
---