NOTE: We earn from qualifying purchases made via Amazon Associates and other affiliate programs. Learn more.
---
For folk looking for an affordable no-frills adjustable base, we recommend the Nolah adjustable base.
The Nolah base doesn't have position presets, massage, under-bed lighting, or USB ports. But what it lacks in features, it makes up for in build quality, durability, and low pricing.
If all you need is a well-made adjustable base that will move your mattress up and down, Nolah is a great choice.
Read on for our full review of the Nolah adjustable base.
If you want an adjustable base with more bells and whistles, consider the slightly pricier Nolah adjustable base with massage, zero-G position, and USB ports.
---
What's In This Adjustable Base Review?
This Nolah Adjustable Base is a 10-minute read.
If you'd rather not go through it all, use this table of contents to skip to the features that are most important for you.
---
About Nolah Adjustable Base
Key Features
1. Adjustable Head and Foot
Nolah doesn't specify the maximum angle for the head and bottom of the base, but from the images, they seem to go just as high as other adjustable beds.
Because the base uses dual motors (one for each section of the base), you can adjust the head and bottom individually to whichever position feels most comfortable for sleeping, working, reading, or watching TV.
2. Wireless Remote Control
In keeping with the no-frills nature of the Nolah adjustable base, the wireless remote control is pretty basic with very few buttons.
The only buttons on the remote control are for adjusting the head and foot up and down. There's also a 'flat' button that returns the base to a normal position.
The button you'll find in most other adjustable bases is absent, including zero-gravity, TV, anti-snoring, and memory.
The lack of a massage feature also means fewer buttons on the remote control.
3. Quiet and Reliable German Motors
Nolah makes a point of emphasizing that the motors used in the adjustable base are German-made rather than Chinese.
The German motors have two big advantages over Chinese ones used in most adjustable bases: they are quieter, and they last longer (hence the generous 10-year warranty).
Construction & Design
The Nolah adjustable base has a steel frame and foundation. Nolah doesn't specify the weight capacity, but it's likely similar to other adjustable bases in the same price range (500-750lbs).
It can easily accommodate a heavy mattress and sleeper.
The German motors move the base smoothly and quietly.
One feature we like is the adjustable legs. You are not stuck with fixed bed height. You can keep your bed close to the floor by leaving out some leg sections or use all the sections to enjoy the maximum 13″ height (ideal if you want under-bed storage).
Design-wise, the Nolah adjustable base looks a lot like other bases. It's upholstered in grey fabric for an overall contemporary style.
Remember, you can set up the base within a bed frame if you want a different bed style.
Mattress Compatibility
Any mattress that is compatible with adjustable bases will work on the Nolah adjustable base. This includes spring, hybrid, latex, and memory foam mattresses.
Keep in mind, however, that hybrid and innerspring mattresses will generally have less flexibility compared to a foam mattress. An extra-thick mattress may also feel a bit stiff. We recommend using a mattress that's no thicker than 14″.
Price
Here are the prices of the Nolah adjustable base. Visit Nolah's official website for the latest prices and offers.
Compared to other popular adjustable bases, Nolah is on the cheaper side. You can find some cheaper adjustable bases on Amazon with more features than those in the Nolah base, but build quality will likely not be as good.
If you want, you can pay in installments through Affirm financing. Visit Nolah's website to check if you qualify.
Buying Options
Nolah sells only three sizes of its adjustable base: Twin XL, Queen, and Split King.
The Split King is perfect for couples who'd like to adjust each side of the bed independently. If you like staying up late reading or working while your partner is asleep, get the split King.
The split option will come with two remote controls for each side of the bed. If you want, you can synch the two halves using a cable and control the entire bed using one remote control.
Issues & Limitations
For the low price, there are some features you'll miss.
The biggest missing feature is built-in massage. Some people don't think it is a big deal (the massage feature in most adjustable bases is disappointing anyway), but if you'd love to sleep or relax to a vibrating massage, Nolah is not for you.
The remote control is basic with no buttons for zero gravity, anti-snoring, TV, or lounge. That's not to mean that you cannot enjoy these positions; you'll just have to adjust the bottom and head manually.
What we wish the remote control had are memory buttons. Even if you find the perfect zero-G position, you cannot save it, so you have to find it again every time you want to enjoy a weightless feel. Similarly, you cannot save a preset position for watching TV, anti-snoring, or reading.
Another feature we'd have loved to see is the ability to charge devices while in bed. The Nolah adjustable base doesn't have USB ports. But this is probably a good thing if you don't like bringing your phone or tablet to bed.
Warranty
The Nolah adjustable base comes with a 10-year warranty. It consists of a full 1-year warranty and a full 2-year warranty for the motor.
From year 3 to 5, Nolah offers a limited warranty for parts only (meaning you pay for labor and freight). From year 6 to 10, the warranty is prorated. You'll pay a part of the cost of replacement parts.
Return Policy
Nolah does not offer a trial period for the adjustable base, nor do they accept returns. That is if you buy from the official website.
If you buy from another retailer like Amazon, the site's standard return policy may apply.
Currently, however, the Nolah adjustable base is available only on their official website.
Delivery & Setup
Nolah offers free shipping for its adjustable base. You'll receive it 2-5 working days after placing an order.
Note that Nolah does not offer in-home delivery and set up (white glove delivery). We recommend having someone else around to help you carry the heavy adjustable base inside.
The Nolah adjustable base comes mostly assembled. The only thing you need to do is the screw in the legs; no tools are needed.
Pros & Cons
Pros
Affordable.
Financing option available.
Excellent build quality.
Quiet motors.
Cons
No trial or return policy.
Only basic functionality – no extra features like massage, lighting, or USB ports.
---
Final Verdict: The Nolah Adjustable Base is Perfect For You If…
You are shopping on a budget.
You don't care about features like massage, lighting and USB ports – you want a basic adjustable base that's well constructed and doesn't cost too much.
---
FAQs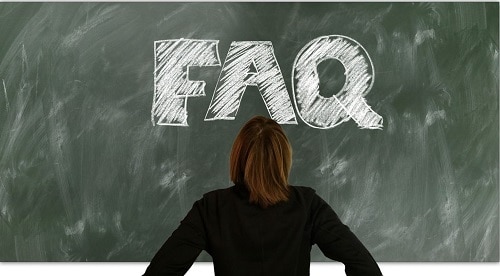 Can I use any mattress with the Nolah adjustable base?
Yes, you can as long as the mattress is designed for use with adjustable bases.
Does the Nolah adjustable base have a massage feature?
No, it does not. But the company sells a pricier adjustable base with massage and several other extra features missing from the cheaper base.
Can I use the Nolah adjustable base with a bed frame?
Yes, you can.
---
How the Nolah Adjustable Base Compares
Read our reviews of other adjustable bases to see how Nolah compares to other popular adjustable bases in the market.
---
Where To Buy & Save
---
Affiliate Disclosure
Affiliate Disclosure: I may earn a small commission (at no cost to you) if you purchase a mattress after clicking a referral link or using a coupon code on this site. That said, all content and opinions on this site are my own and are NOT affected by these payments.
This site participates in the Amazon Services LLC Associates Program, an affiliate advertising program designed to provide a means for sites to earn advertising fees by advertising and linking to Amazon.com.
*Amazon and the Amazon logo are trademarks of Amazon.com, Inc, or its affiliates.
---