Nectar Mattress Review
Summary
Nectar is one of the best memory foam mattresses sold online, comes with a 365-night trial period and offers a LIFETIME warranty. What's not to love?
Great Choice for : Budget-conscious shoppers looking for a memory foam mattress that sleeps cool.
Avoid if: You prefer a mattress with a bit more bounce. Some lightweight sleepers (under 130 lbs) may find it a bit too firm.
Price: $359-$999
NOTE: We earn from qualifying purchases made via Amazon Associates and other affiliate programs. Learn more.
---
The Forever Warranty.
That was the first thing that jumped out to me when I started researching the Nectar Mattress.
As most people would, I immediately thought this was a hyped statement with some big catch disguised by an asterisk.
But I discovered it is not a gimmick.
On their website, Nectar Sleep says their mattress is covered for workmanship and material defects for as long as you own it.
The second happy shocker is their return policy. They provide customers with a full year – 365 days – to test their mattress in their home.
The Nectar mattress has been featured in numerous top publications and won several awards. Many customers have a lot of positive things to say about it.
S0 what is so special about this foam mattress – and is it worth your money?
Keep reading for my updated review.
---
What's In This Mattress Review
This page will take about 10 minutes to read.
Use this table of contents to skip to the features you care most about.
To return to this outline, touch ↑ Table of Contents.
---
About Nectar Sleep
Nectar Sleep is led by veterans who have been working in the mattress industry for many years. They know the bad, the good, and the best of mattresses. Through their combined experience, they have designed a memory foam mattress that outperforms many others.
Their unique 1-year trial and lifetime warranty are genuine attempts at improving the customer experience.
Their main goal is to help people buy a quality mattress easily and affordably.
---
Social Impact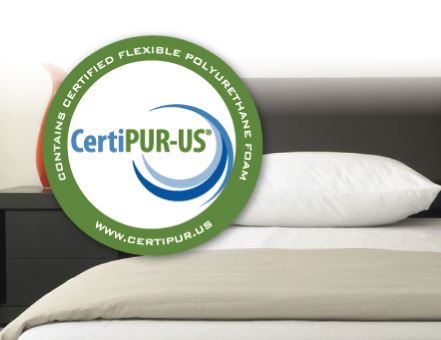 Nectar Sleep has dedicated itself to creating high-quality mattresses that are safe for customers and the environment. They only use CertiPur certified foams and stick to the highest manufacturing standards.
Also, the company works with various charities to give away returned mattresses to help those less advantaged in society.
---
Purchase Process

The Nectar mattress is only available online at Nectar Sleep's official website, as well as various online retailers, including Amazon and Walmart.
We recommend ordering from their website to enjoy the friendly return and warranty policies that come with the mattress.
The Nectar mattress is available in just one firmness option, so the ordering process is easy and quick. Just select your size, add any accessory you need like a frame or adjustable base, then checkout.
All standard sizes from twin to Cal King are available. Currently, no split options are available.
---
Price
The Nectar mattress engineering is top-notch, and its warranty and return policies simply cannot be beaten – which makes its bargain price so surprising.
This is an incredibly good product for the price and warranty you're getting.
Listed below is their latest price list with a discount applied (click a price to check for the latest deal, including free accessories included with each mattress).
If you'd like to finance your purchase, Nectar offers third-party financing through Affirm. This is a great option if you want to spread your payments instead of paying the full price all in one go.
---
Shipping
Nectar offers free shipping within the contiguous United States and charges $150 per mattress for shipping to Alaska and Hawaii.
Shipping takes 14 to 21 days, depending on your location.
---
Delivery & Setup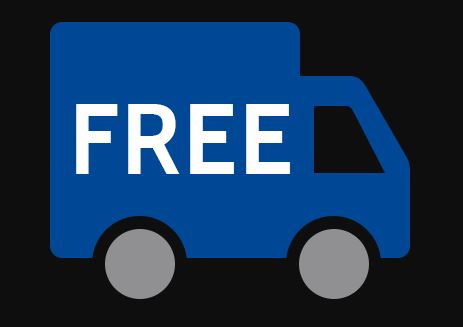 Free shipping includes delivery to your doorstep. The mattress is shipped in a compact box, so you should be able to take it inside and set it up yourself.
Note, however, that the mattress is heavy because of the dense foam used. If you don't think you can set it up on your own, Nectar offers white glove delivery at a fee of $149. They'll even take your old mattress away if you want.
Setting up the Nectar mattress is easy. You can sleep on it immediately, but give it 2-3 days to fully off-gas and expand.
---
Aesthetics and Styling
Like many of its competitors (Casper, Leesa, Lull, Endy, et al.), the aesthetics of the Nectar are simple and clean.
The softcover features a 2-tone color style with a white surface and gray side panels. The company's name is stamped onto one of the shorter sides.
If you often leave your mattress uncovered, the clean aesthetics have a nice modern feel to them. However, for most people, the style doesn't matter much since the mattress is covered up most of the time.
---
Technology & Construction
Nectar is an all-foam mattress with three main layers plus a cooling cover.
These three layers plus the Tencel cover work together to provide good support, maximum comfort, and a good night's snooze.
Here is a detailed look at each layer of the Nectar mattress and what it does.
1. Poly-Blend Cooling Cover
A polyester and Tencel quilted cover keeps you cool and wicks away sweat from your body.
Note that you should not remove the cover for washing. You should only spot clean it. Even better, use a waterproof mattress protector.
2. 3" Gel Memory Foam
The main comfort layer consists of gel memory foam. It hugs your body, relieving pressure on your shoulders, hips, lower back, and other pressure points.
This is high-density memory foam, so you can be sure it'll last a long time without deforming.
Gel-infused into the memory foam helps with cooling.
3. 2" Transition Foam
A layer of dense poly foam provides compression support, ensuring you don't sink too much into the mattress.
It also distributes your body weight and maintains proper spinal alignment.
4. 7" Base
The extra-thick high-density foam base provides further support, especially for couples and heavier sleepers.
The thick base is part of the reason why Nectar is confident enough to offer a lifetime warranty. They know the mattress will last a long time.
---
Smell/Off-Gassing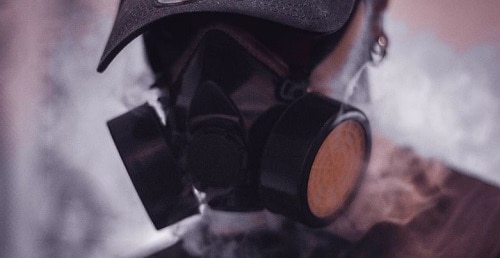 Off-gassing occurs when a new mattress releases chemical fumes.
A few years back, these fumes contained trace amounts of toxic gasses called VOCs, or volatile organic compounds.
However, with most mattresses today, the smell is harmless and just a result of the foam being freshly manufactured.
Nectar has tried to minimize the new-mattress smell as much as possible, but, like most foam mattresses out there, it does emit a faint new-mattress scent for a day or two. You will most likely not notice it.
If you are extra sensitive and find the smell unpleasant, leave the mattress standing against a wall in a well-ventilated room for 24-48 hours.
---
Sleeping Experience
When it comes to the overall sleeping experience, Nectar is near the top compared to the many memory foam mattresses sold online.
Nectar's use of superior foam materials and the plush comfort layer does improve the memory foam experience.
The gel used in the top layer plus the breathable top cover provides outstanding temperature control.
Support is good for this price range, too. Lots of customers report a positive sleeping experience – I agree.
So, let's dive into the sleeping experience a bit deeper – we will look at firmness, sinkage, motion transfer, and temperature control.
---
Nectar Mattress Firmness
Instead of creating different firmness levels to suit different preferences, Nectar has designed a single mattress that works for most people.
The soft top layer combined with the denser bottom two layers gives the mattress a balanced plush-yet-supportive feel.
It's soft enough to help you relax and firm enough to support your body.
On a rate of 1 to 10, with one being soft and ten hard, I would rate the Nectar mattress at a 6 on the firmness scale. This is the sweet spot that 80% of sleepers will be comfortable with.
However, light sleepers (those weighing less than 130lbs) may find the Nectar mattress a tad too firm for their comfort, especially if you are a side sleeper.
If you're afraid of buying a mattress unseen, only to find out it is not right for you, then Nectar's generous 1-year return period is there to protect you.
---
Sinkage
Nectar has engineered its mattress to achieve a moderate amount of sinkage. This mattress hugs your body without locking it into place, and it creates a comfortable, plush feeling without compromising on support.
Where sinkage is a bit too much than most sleepers would like is around the edges. But average edge support is expected for a foam mattress. We don't recommend sleeping too close to the edge.
---
Motion Transfer
Like most memory foam mattresses, motion transfer in the Nectar is almost non-existent. The foam layers easily absorb most of the movements you create.
You don't have to worry about disturbing your partner at night.
---
Responsiveness
If you are shopping for a bouncy mattress, Nectar is not for you. Memory foam has a slow response time, which makes it feel mushy to some people.
If you want a responsive mattress that's great for sex and makes it easy to get out of bed, try a hybrid or innerspring mattress.
---
Hot/Cold Issues
The Nectar mattress does an impressive job when it comes to temperature regulation, considering that it is a memory foam mattress.
It doesn't sleep as cool as a latex or hybrid mattress, but it doesn't trap as much heat like most other memory foam mattresses.
The gel-infused memory foam and the cooling cover certainly help.
If you are a hot sleeper but want the comfort of memory foam, Nectar is the best choice for you. Just make sure you use breathable bedding (such as percale cotton sheets) to improve heat dissipation.
---
Nectar Mattress Warranty
It sounds unbelievable for a budget-priced foam mattress, but Nectar offers a lifetime warranty.
There is no catch. Standard terms do apply, however. The mattress has to be appropriately used, must have the original buyer, and only workmanship and material defects are covered.
Additionally, the warranty also states that the company may replace or repair the mattress for free in the first five years.
After the initial five-year period, everything is still free, but you will have to cough up a $50 transportation fee each way. This fee is waived if the mattress has manufacturing defects.
Most mattress manufacturers offer a 10-year or 15-year warranty, with high-end mattresses often carrying a 20- or 25-year term.
Offering a lifetime warranty for such a low-cost mattress is quite a bold move. I don't know of another company offering this.
It appears that Nectar made their mattress with the best materials and an especially strong foundation, which may warrant that level of confidence.
---
Return Policy
Nectar's return policy is just as generous as its lifetime warranty – and equally unique among online mattresses.
For traditional in-store bought mattresses, buyers are often subjected to a 30-day return policy. Returning a mattress to a store also usually involves paying a restocking fee.
Most other online mattresses offer a 60-120 day return period with a hassle-free return process.
But Nectar goes a step further – you can return your Nectar mattress hassle-free for up to a full year after you buy it.
This gives you plenty of time to test the mattress and decide if it's right for you. You can also test the mattress under different circumstances and in all seasons, and you get a better idea of how well it holds up over time.
The return process is easy and fast. You can opt to receive another mattress or get a full refund.
Returned mattresses are recycled or given to charity, depending on local codes.
---
Pros and Cons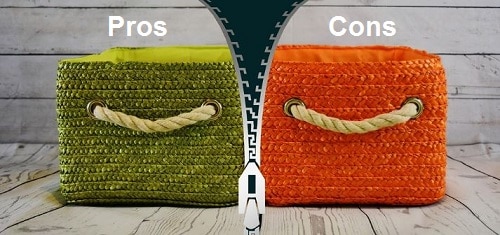 Pros
One of the best budget foam mattresses I've reviewed, with an excellent all-around sleeping experience.
High-quality materials.
Same price as Casper, Tuft and Needle, et al. – but with a FAR better warranty.
Cons
This mattress is heavy. If you do not want white glove delivery, you'll need a friend to help you with setting it up.
Only one firmness level.
---
The Nectar Mattress is Perfect for You If…
You are looking for a high-quality memory foam mattress at a reasonable price & you want to protect your investment – forever.
The Nectar mattress is near the top of its class in terms of product quality and sleep experience.
The best part is that you can own one for as low as $500. The most popular choice, Queen Size, costs just $899. This is far less than what you would pay at a store.
And just try getting a 1-year return and a LIFETIME WARRANTY from a retail store…
---
Nectar Mattress FAQs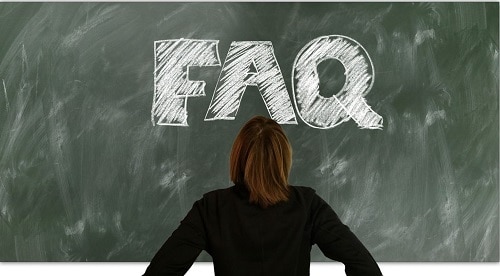 How do I clean the Nectar mattress?
Nectar recommends that you do not remove the mattress cover. If it stains or gets dirty, spot clean it with cold water and mild detergent.
A waterproof mattress protector is the best way to prevent the cover and the mattress from getting dirty.
Do I need to flip or rotate the Nectar mattress?
Because Nectar is a single-sided mattress, you do not need to flip it.
You also don't need to rotate it. But if you have a significant weight difference with your partner or sleep alone on one side of the bed, rotate the mattress every 3-6 months to even out wearing across the mattress.
Where is the Nectar Mattress manufactured?
The Nectar mattress is manufactured in China but has all the necessary certifications for sale in the United States.
Additionally, they use CertiPUR-US certified foam, which means the Nectar mattress doesn't contain any harmful chemicals such as formaldehyde.
Which is the best bed frame for the Nectar Mattress?
You can lay the Nectar mattress on any type of support as long as it is sturdy. This includes a slatted foundation, bed platform, or box spring.
You can order a metal frame, adjustable base, or foundation from Nectar when buying the Nectar mattress.
Does the Nectar mattress work with an adjustable base?
Yes, it does. Nectar mattresses work very well with adjustable bases adding additional comfort and offering an improved alignment.
How easy is it to set up the Nectar mattress?
The hardest part is getting the mattress inside and onto the bed. That's because it's heavy. So even though it comes rolled up in a compact box, you'll need help carrying it to your bedroom.
But once it's on your bed frame, unboxing and unrolling it is easy. Give it a few hours to fully expand and off-gas.
Pay for White Glove delivery if you live alone or don't have time to set it up. Nectar charges a flat rate of $149, which includes in-home mattress setup and old mattress removal.
---
Other Nectar Products
Nectar Lush Mattress
Nectar Premier Mattress
The Premier Mattress is an upgrade to the main Nectar mattress. It's actually quite similar to the Nectar mattress in terms of construction.
It has three main layers consisting of gel memory foam and two support layers of poly foam.
Unlike the Nectar mattress, the gel memory foam layer contains another cooling aid – PCM or phase change material.
PCM reacts to your body temperature, cooling you when you get too warm and warming you when you get chilly.
The combination of PCM and gel, plus the cooling cover, makes the Nectar Premier mattress an excellent choice for hot sleepers looking for a sleep-cool memory foam mattress.
Another advantage of upgrading to the Nectar Premier mattress is that you get a free Google Nest Hub.
Nest Hub is a smart display for controlling your smart home. It comes with built-in sleep tracking that helps you monitor your sleep quality.
Nectar Premier Copper Mattress
The Nectar Premier Copper mattress has additional upgrades over the Nectar Premier.
One, it's thicker. The top memory foam layer is an inch thicker, providing a plushier feel and deeper contouring.
Premier Copper also features a bouncier transition layer for added responsiveness and a thicker 9" base for better support.
This makes the Nectar Premier Copper mattress a great choice for heavier folks weighing over 230lbs. You get more pressure relief from the thicker memory foam layer and great support from the extra-thick base.
The memory foam layer contains gel and PCM for cooling, while the poly-blend cover has copper fibers to improve heat dissipation. Hot sleepers can sleep comfortably on the Nectar Premier Copper mattress.
Nectar Bedding
Nectar sells a variety of bedding accessories, including:
Nectar Frames and Bases
If you are looking for a frame or base for your new mattress, Nectar has several great options.
---
Conclusion
With so many bargain foam mattresses for sale online today, it is rare to find a standout deal like this.
But Nectar has set itself apart.  Their product is excellent, their warranty and return policy can't be beaten – and the price is right.
Even in the crowded online foam mattress segment, I wouldn't be surprised to see Nectar grow its customer base fast simply due to its unique guarantees.
The fact that their mattress is really good is just the icing on the cake.
---
Where To Buy
Buy direct from Nectarsleep.com to obtain the best warranty and return policy.
---
More Nectar Mattress Comparisons:
---
Affiliate Disclosure
Affiliate Disclosure: I may earn a small commission (at no cost to you) if you purchase a mattress after clicking a referral link or using a coupon code on this site. That said, all content and opinions on this site are my own and are NOT affected by these payments.
This site participates in the Amazon Services LLC Associates Program, an affiliate advertising program designed to provide a means for sites to earn advertising fees by advertising and linking to Amazon.com.
*Amazon and the Amazon logo are trademarks of Amazon.com, Inc, or its affiliates.
---