Saatva Classic Mattress Review
Summary
The highest-rated mattress reviewed on this site. Saatva Classic is a popular premium innerspring mattress that costs far less than comparable store brands.
Great Choice for: anyone shopping for a premium innerspring or hybrid mattress such as Simmons Beautyrest, Kingsdown Ashley, Sterns & Foster Ashley or Serta iSeries; and, amorous couples who want a great lovemaking bed.
Avoid if: your #1 goal is spending less.  There are cheaper mattresses sold online.
Price: $895-$2,440
NOTE: We earn from qualifying purchases made via Amazon Associates and other affiliate programs. Learn more.
---
If you're shopping for a luxury innerspring mattress, then make sure you check out Saatva Classic before you buy.
Saatva offers the most advanced online innerspring mattress to date.
Their 5-layer hybrid coil/foam construction is completely different than the pure foam mattresses that dominate the direct-to-home mattress industry.
The Saatva mattress' coil-on-coil construction offers better, springier top-layer support, durability and excellent levels of comfort, support, temperature control.
Saatva offers more choices, too. They offer three comfort levels and two mattress thicknesses, options that simpler companies like Leesa, Bear and Casper do not.
Finally, Saatva sells one of the best looking mattresses around – online or not.
And all for $1,000+ less than comparable store-bought brands.
This is a case of paying a LOT less to get a LOT more value.
---
What's In This Mattress Review
This review will take about 10 minutes to read.
Use this table of contents to skip to the features you care most about.
To return to this outline, touch ↑ Table of Contents.
---
About Saatva
Based in Westport, CT, Saatva was the first company to use the direct-to-consumer online model to take cost out of the bloated mattress industry.
Today, Saatva prides itself on their ability to offer premium-quality mattresses that match most luxury store-bought brands, at an affordable price. They like to challenge anyone to find a comparable mattress in a store that doesn't cost $1,000 more.
Their strategy is clearly working. In 2013, Saatva was the best-reviewed mattress on Google.
Since its launch in 2010, the company has invested into research, constant testing and customer feedback to craft luxury mattresses that continually improve over time.
Within the online mattress industry, Saatva is known for their white-glove delivery and excellent customer service.
---
Social Impact
For Saatva, business is not just about selling mattresses – they want to make a difference in the world they live in.
One of Saatva's core principles is to use eco-friendly business practices wherever possible. For example, their direct-to-customer sales model eliminates stores, which drastically reduces their carbon footprint.
When it comes to how they build their mattress, Saatva uses an organic top cover, recycled steel for inner springs and a unique bio-based memory foam called Future Foam, made by Iowa-based Harvest.
Saatva also gives back to their community.
In collaboration with Seeds of Hope, they donated mattresses to Hurricane Sandy victims. They also partner with local charities to find the best ways to help less-fortunate individuals through mattress and cash donations.
---
Purchase Process
As with most other online mattresses, Saatva's buying process is simple and hassle-free.
You simply go to their website, select your comfort level from the three available, select your preferred mattress size and then opt whether you need a foundation, frame and old mattress removal.
You then enter your Zip code to get details on delivery time and fees.
As for sizes, the following are available:
Twin size
Twin XL
Full size
Queen size
King size
California King
Mattress prices range from $599 to $1,499. Foundations are $180 to $300 more.
Saatva offers three comfort levels, plush soft, luxury firm and firm.
In addition to firmness choice, there are two height sizes available.
Their standard thickness is 14.5 inches deep, while their Custom Slim measures 11.5 inches.
There is no difference in make or performance between the two thicknesses, it's just a matter of taste.
Finally, you can also order your Saatva as a split configuration.
Since every Saatva Classic mattress is built to order, delivery time is a little longer than other companies. Expect your mattress to be delivered within 7 to 15 days from the day of ordering.
Bonus:  Saatva offers FREE white glove delivery and mattress removal. Most other companies charge $100+ for this.
---
Price
If you are looking for a luxury mattress with ultra premium features at a low price, then Saatva is a great choice.
Saatva's comfort, quality and technology are comparable to the most luxurious store-bought mattresses in the market. By buying from Saatva, you get the same high quality product, but you'll save $1,000 or more.
Listed below are the prices for Saatva mattresses. There is no price difference for the two thickness options (11.5″ and 14.5″) or different firmness levels (plush soft, luxury firm, firm).
| | |
| --- | --- |
| Twin | $895 |
| Twin XL | $1,195 |
| Full | $1,595 |
| Queen | $1,695 |
| King | $2,195 |
| Cal King | $2,195 |
Like other innerspring mattresses, the Saatva Classic mattress needs a strong foundation. If you order from them, it costs an extra $160-316, depending on the size.
The company does not collect sales tax with the sale of its mattresses. Depending on where you live, this could save you another $50 to $150 vs. buying locally.
Saatva doesn't normally offer discounts or coupons.
But you'll always find the best price on their website.
---
Shipping
Saatva currently ships within the United States only.
Unlike foam mattresses, the Saatva Classic mattress is not shipped compressed in a box. The company says that it is not possible to compress the mattress for shipping, due to its structure and design.
Shipping takes a little bit longer than many other mattresses, because each mattress is made to order.  The complete order-to-delivery process takes 7 to 15 days. Saatva has 103 fulfillment centers around the country to help in speeding up shipping and deliveries.
Shipping cost – which includes setup – costs an additional $99, though this may vary depending on your location.
---
FREE White Glove Delivery & Setup
Saatva has streamlined the delivery process considerably, and added white-glove delivery to make the process as easy as possible.
One day prior to delivery, you will be notified and asked to choose a four-hour delivery window of your choosing. It is important that an individual 18 years or older be around at home during this window.
If you there is no one at home to receive the mattress, the drivers will wait for 20 minutes after which the mattress will be returned. You can then cancel the order for a full refund minus the delivery or reschedule the delivery but with a new delivery fee incurred.
If the driver is late, you may cancel your order for a full refund including the delivery fee.
If the mattress is damaged, then you can send it back for a full refund and arrange another delivery at no extra cost.
Saatva has a white glove delivery policy. This means that not only is the mattress delivered to your doorstep, it is set up to your satisfaction.
You can also get your old mattress and foundation removed from your home for free.
Though delivery fees vary by location, the standard delivery charge is $99. You will find out your exact fees during checkout.
---
Aesthetics/Styling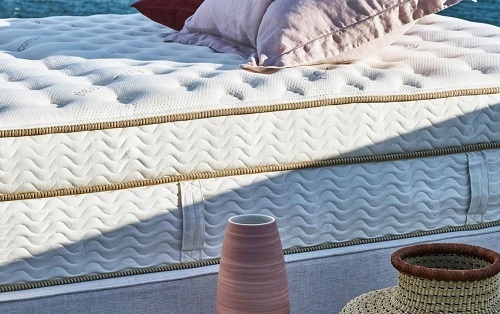 In stark contrast to the simpler designs of Casper, Leesa, Helix and Bear, Saatva offers one of the most beautiful mattresses you can find online.
With Saatva's Eurostyle pillow top, you not only get a soft and plush mattress top, it also gives the mattress a luxurious look.
The cotton cover, with its beautiful embroidery and patterns, adds a real touch of elegance.
---
Technology
The Saatva Classic mattress is one of the most advanced in the market in terms of the technology used. Some of the differences worth noting include:
Signature coil on coil construction
The use of coils on two levels allows for better support, more comfort, reduced motion transfer and better body contouring.
Spaced innerspring design
This allows air to flow unobstructed between the separate coils. It also allows moisture from body perspiration to evaporate instead of getting trapped in the mattress, where it can cause mould and unpleasant smells.
Densified layered foam
Densified foam provides better support to the lumbar region and other pressure points.
Dedicated edge support system
Saatva addressed one of the most common problems with online foam mattresses, which is sagging/soft edges. Whether you sleep in the middle or at the edge, you will receive the same superb support.
As you can see, Saatva put a lot more technology into their mattress than other online mattresses sold today. It really sets them apart.
---
Mattress Construction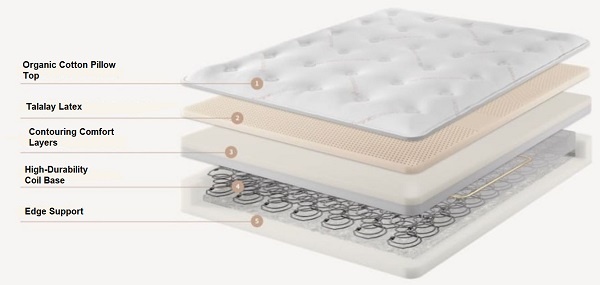 While almost every other online mattress is made completely of foam (including Saatva's Loom and Leaf brand) the Saatva eco-chic mattress combines foam with coils to create a uniquely comfortable sleeping experience.
Only one other online mattress offers a similar hybrid design, Winkbeds. Prices are about the same, but Saatva is a much more established company.
Recycled Steel Coil Foundation
At the base of the mattress is the foundational layer, which does not contain foam. Instead, it consists of hourglass steel coils.
These tempered and oven-baked steel coils are designed to create a super strong support system for the mattress. Steel coil construction is widely regarded as more durable than pure foam.
Comfort Coils
The top layer consists of a set of steel coils, individually wrapped with foam. This "comfort coil" design lets each coil contour individually to the body. As a result, the Saatva Classic mattress contours your body like no foam topper can.
There is no sinking feeling, only give and instant release. Very different experience than foam.
A separated coil topper also reduces motion transfer and improves airflow directly under your skin, which keeps the mattress cool.
Edge Support System
Separating the two coil systems is Saatva's dual perimeter edge support system, which enhances support along the edge of the mattress to address a common complaint with most foam mattresses.
The edge support system is made entirely of foam that encases the upper comfort coils and separates the top and bottom layer.
Lumbar Support Layer
Near the top of the mattress and just below the pillow top cover is a 1-inch layer of foam. It's actually two thin layers, one polyfoam and the other memory foam.
This is the lumbar support layer, designed to eliminate pressure points and prevent issues such as back pain and joint aches. Thickness is limited to 1 inch, to avoid heat retention and sinkage issues.
All foam used in the Saatva Classic mattress is bio-based and Certi-Pur certified.  This guarantees that there are no harmful components used in the foam and there are no VOCs emitted.
It is important to note, however, that the foam is not certified organic. To be fair, you are not going to find organic foam anywhere. If you want organic, get a natural latex mattress.
Pillow Top Cover
The soft outer cover is made from organic cotton, which ensures that it breathes and does not cause heat retention or reflection. Cotton is also very good at dissipating body heat by wicking-away perspiration.
Saatva's cover is probably the most beautiful on any online mattress. It has precise stitching, beautiful embroidery and interesting patterns. The company does not offer customized cover designs.
Another unique part of Saatva Classic's mattress cover is the euro-style pillow top sewn beneath the cover.
Unlike traditional pillow tops, Saatva's euro pillow top includes more padding to create a luxurious, plush comfort feel and eliminates any detection of comfort coils used in the top layer.
It is placed beneath the cover to provide a cleaner aesthetic look and avoid the shifting and wearing out problems common with other pillow tops.
---
Smell/Off-gassing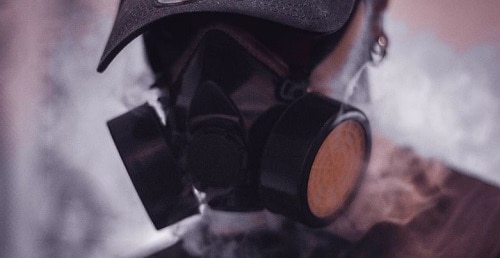 Saatva takes extreme care to ensure that its mattress does not have any off-gassing in your home.
Most of the mattress' off-gassing is completed at the factory. By the time the mattress arrives at your home, it is stable and ready to use.
This is a second reason the company does not ship the mattress compressed. Compressing it would mean that a certain amount of off-gassing would occur after unpacking.
---
Sleeping Experience
The company has succeeded at creating an amazing, luxurious sleeping experience that rivals $3,000 store luxury brands.
On its website, the Saatva Classic mattress gets a 4.9/5.0 rating from their customers. Reviews on Consumer Reports are extremely favorable, too.
Saatva sells three comfort levels to suit different sleepers.
Saatva Plush Soft
This is the softest mattress they have with a firmness rating of 3, with 10 being the firmest. If you love to sink into your mattress and feel it hug you, this is the one for you. Its softness is achieved by wrapping the upper coils in a soft and body conforming foam.
When you lie on the soft Saatva mattress, you will feel a mattress that perfectly conforms to your body curves without excess sinkage.
Choose the Saatva Plush Soft is you are a side sleeper or if you simply love soft mattresses.
Saatva Luxury Firm
This is the most popular Saatva mattress with customers.
If you are like most of their buyers, you will find it to be just right, not too firm and not too soft. Ranging between 5 and 6.5 on a 10-point firmness scale, the luxury firm is ideal for most kinds of sleepers.
Choose the luxury firm if you are a back, side or stomach sleeper, you plan on sleeping two on the mattress, if you move often at night and if you love the not too firm, not too soft experience.
Saatva Firm
This one is Saatva's firmest mattress, with a solid firmness rating of 8.
To accomplish this, the Saatva Firm uses firmer foam around the comfort coils.
Choose this level if you sleep mostly on your back or stomach, if your doctor has recommended it or if you simply love the firm feel.
---
Sinkage
Due to its dedicated edge support system, the Saatva Classic mattress lacks the pronounced sinkage that most online foam mattresses have at the edge.
---
Motion Transfer
Saatva's coil topper is engineered to eliminate motion transfer by transferring lateral forces downward, into the coils.
---
Hot/Cold Issues
Saatva is known for its innovation when it comes to keeping a mattress cool and comfortable throughout the night. Its Loom and Leaf brand is notable for its use of medical grade gel to regulate temperature.
In the Saatva Classic mattress, the technology used is even more impressive.
The same individually wrapped comfort coils that provide support and body contouring also play a major role in temperature control.
Since they are not in contact with each other, air can flow freely between them and out of the mattress.
This helps transfer heat away from your body and removes body perspiration that accumulates on the surface.
In case you're wondering: you won't need a mattress pad.
---
Warranty
Saatva's 15-year warranty is one of the best warranties of all mattress brands (not just online).
The warranty covers any defects in materials or workmanship as long as the mattress is under normal use. That said, if the mattress is burned, abused or damaged by being placed on the wrong surface the warranty will be voided.
Other important things to note:
If the defects occur in the first 2 years, you will be given a replacement free of charge. If they occur between 3 to 15 years, the mattress will be repaired free of charge. You'll only have to pay transportation costs.
Saatva has a Fair Replacement Option (pro rated) policy. Defects found within the first 2 years will lead to a replacement free of charge. If they are found within years 3-5, then you can opt for a replacement for 25 percent of the original price. Between 6 to 10 years, you pay half the original price. And between years 10 & 15, you pay 75 percent of the original price for a new mattress.
The warranty extends only to the original buyer and not any subsequent owner.
---
Return Policy
Instead of testing out a mattress in a store for ten minutes, something that will never tell you how good a mattress is, you can now test a Saatva in your home for 120 days.
This is a bit longer than some other online mattress companies, which usually strive to match or beat Casper's 100-night guarantee.
If for any reason you do not like the mattress, then you may ask for it to be picked up from your home with no penalty, pickup or restocking fees charged. You will, however, have to cover the initial delivery cost.
If you don't want a refund but opt for a new mattress, you'll pay another delivery fee, but nothing else.
Returned mattresses are never restocked. The company, through its partnership with various charities, donates the mattresses to needy persons.
---
Pros/Cons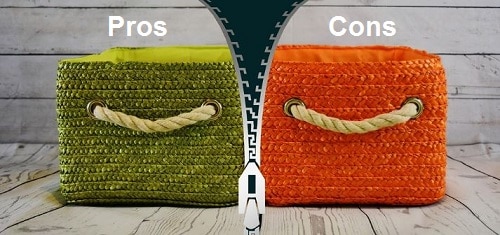 Pros
Innovative coil-on-coil construction that results in better support, increased comfort and more durability.
Excellent value for a luxury mattress.
More durable than pure foam mattresses.
Performs very well in temperature control.
Provides excellent support for backs and other vulnerable pressure points.
Three firmness levels to suit different tastes and sleepers.
Looks stylish and luxurious.
Excellent edge support.
White glove delivery and customer service.
Cons
The Saatva Classic mattress is not 100% organic. Only the top cover is. If you prefer a more organic mattress, take a look at Keetsa.
Due to its coil-on-coil construction, the mattress is pretty heavy. If you need to move it around after setup, you will need help.
Saatva charges $99 for shipping. Most mattresses offer free shipping. Remember, however, that Saatva includes free white glove delivery and optional old mattress removal. Most mattress companies charge at least $150 for these extras. So, in reality, you are saving money.
---
This Mattress is Perfect For You If…
You are looking for a luxury coil mattress at a bargain price. You'll save thousands vs. buying a comparable Simmons Beautyrest, Kingsdown Ashley, Sterns & Foster Ashley or Serta iSeries.
You need an extra-soft or extra-firm mattress.
You're looking for an excellent lovemaking bed – with plenty of bounce.
---
Conclusion
Among the many direct-to-consumer mattress companies, Saatva is the clear leader in the luxury innerspring segment.
If you're in the market for a luxury mattress and don't want to spend $3,000 or more, then look no further than Saatva.  The construction and comfort level of this mattress rivals any store-bought luxury brand.
Of the two, Saatva has been in business a lot longer.
---
Where To Get The Best Deal
The only place to buy a Saatva Classic mattress is on its main website.
---
Affiliate Disclosure
Affiliate Disclosure: I may earn a small commission (at no cost to you) if you purchase a mattress after clicking a referral link or using a coupon code on this site. That said, all content and opinions on this site are my own and are NOT affected by these payments.
This site participates in the Amazon Services LLC Associates Program, an affiliate advertising program designed to provide a means for sites to earn advertising fees by advertising and linking to Amazon.com.
*Amazon and the Amazon logo are trademarks of Amazon.com, Inc, or its affiliates.
---