NOTE: We earn from qualifying purchases made via Amazon Associates and other affiliate programs. Learn more.
---
Dealing with bed bugs is something you WILL remember for a long time coming.
These nasty little pests are among the hardest to deal with, and they pose a health risk in your sleeping environment, so why not get a good bed bug mattress cover?
A bed bug infestation is a true headache that is often hard to eradicate.
This is why you want to do everything you can to avoid it.
Naturally, with mattresses being warm and inviting havens they are for our bodies, provide favorable living conditions for bed bugs to thrive in, too.
So how can you prevent bed bugs from ruining your nights?
The simplest, hassle-free method is to purchase a mattress encasement (cover) designed specifically to prevent bed bug infestation.
This guide will walk you through 5 of the best bed bug mattress covers and encasements sold online today.
After that, we dive into frequently asked questions about mattress encasements and walk through some of the most important features to look for in a mattress cover for bed bugs.
---
What's on This Page
---
Top 6 Bed Bug Mattress Encasements: Comparison Table
---
Top 6 Bed Bug Mattress Encasements: Reviews
If you prefer using organic or natural bedding, the PlushBeds organic cotton mattress protector is the best choice.
The protector is GOTS Certified, so you know it is the real deal.
Obviously, it is not all-cotton. Cotton is not waterproof or pest-proof. The top is 100% organic cotton. That's the soft part that you lie on.
The bottom is a very thin layer of polyurethane. This layer protects your mattress from bedbugs, dust mites, and moisture without affecting the softness or breathability of the mattress protector.
PlushBeds notes that the polyurethane part is non-toxic and inert, meaning it will not leach or spread chemicals that could affect your health.
The eco-friendliness of the PlushBeds mattress protector does not stop with the organic cotton; even the packaging the protector comes in is designed with environmental protection in mind. Instead of the usual plastic, it's made from a biodegradable film of hemp and corn.
Once you receive the mattress protector, it's easy to set it up on your mattress. The stretchy skirt fits all mattresses up to 14" deep.
Place your fitted or flat sheet on top, and you are ready to snooze away. The organic cotton fabric is highly breathable, so you have assured a cool and sweat-free sleep.
The PlushBeds organic cotton mattress protector pairs especially well with an organic mattress like the PlushBeds Botanical Bliss. But it'll work great with any type of mattress. 
As for care, PlushBeds recommends laundering the mattress protector in a washing machine with warm or cold water and no bleach or harsh detergents. Tumble dry on low.
The PlushBeds organic cotton mattress protector has a 5-year warranty.
As for size, the Plushbeds mattress protector is available in all standard sizes from twin to Cal King. In addition, you can order a split Queen, King, or Cal King.
PlushBeds also offers special sizes, including sofa bed twin, sofa bed full, and sofa bed Queen.
Pros
Super soft organic cotton fabric.
Breathable – sleeps cool and absorbs sweat.
Fits even thick mattresses.
Protect against water and bedbugs.
5-year warranty.
Cons
Affordable.
Organic cotton is more delicate than polyester – you have to be extra careful when cleaning and drying it.
---
Looking for a cheaper PlushBeds mattress protector? We recommend their Classic polyester and polyurethane mattress protector.
It does not feel as plush or as breathable as their premium organic cotton protector, but it's still pretty comfortable. Most importantly, it does what you need it to do – keep away bugs, allergens, and pests from infesting your mattress.
In addition to bed bug protection, the PlushBeds Classic mattress protector also keeps out moisture. The polyurethane backing is 100% waterproof, which prevents damage to the mattress underneath. It also ensures your mattress doesn't develop mold and mildew.
To keep the mattress protector breathable, PlushBeds uses a special weave to make the polyester fabric. This allows the protector to 'breathe' even as it keeps out bugs and moisture.
The Classic protector won't feel as cool as an organic cotton protector. If you are a hot sleeper, consider investing in a cooling mattress pad or topper as well.
The polyurethane backing doesn't make any crinkly noise, and it holds up well to regular laundering. Just make sure you wash the protector only with warm or cold water and definitely no bleach or harsh detergents. Tumble dry on low.
The PlushBeds Classic mattress protector fits all kinds of mattresses, including extra-thick mattresses up to 22" in height.
The Classic mattress protector is available in all standard sizes from twin to Cal King. You can also order a split Queen, King, or Cal King.
Warranty coverage extends to five years.
Pros
Affordable.
Excellent moisture and bug protection.
Fits extra-thick mattresses.
Special weave keeps the polyester fairly cool and breathable.
5-year warranty.
Cons
Not as soft, cool, and moisture-wicking as a cotton mattress protector.
---
The Original Defense System is designed to shield your mattress from bed-wetting, bed bugs, spills, and dust mites.
This is a 100% bed insect-proof solution that's one of the highest-rated products of its kind sold today.
The Original Defense System also inhibits allergens by preventing the accumulation of dust mites and germs.
Re. Convenience, this encasement fits the vast majority of bed sizes with heights from 12 to 18 inches.
The zipper lock and bug flap ensure your mattress is pest-proof.
A great choice for everyone.
Pros
100% Bed Bug Proof
Waterproof on all sides
Soft polyester knit
Fits all sizes of bed
Cons
Not suitable for temperature regulation.
---
The SafeRest Premium Zippered is more than a bed bug mattress encasement.
Like the Original Defense System, it also protects your mattress from spills and dust mites.
This makes it the ideal fit for your bed, prolonging its lifespan and making sure it remains stainless and hypoallergenic.
The SafeRest Premium Zippered mattress cover is 100% waterproof, but it's also breathable to assure the noise-canceling properties and its heat regulation abilities.
It comes with micro-zipper technology, which increases the protection against the tiniest of pests.
The SafeRest Premium Zippered mattress encasement is made to cover the whole mattress, ensuring all-over bed protection while the breathable layer ensures proper airflow.
This product is hypoallergenic, so it is an excellent choice for people that suffer from asthma, allergies, and eczema.
Pros
High-end materials
Machine-washable and tumble-dried
All-over protection
Breathable membrane
Cons
The zipper can break after a few washes.
---
The Utopia Bedding zippered solution is designed to cover queen size mattresses with no issues.
The dimensions measure 60 x 80 inches, and it can protect a mattress up to 15 inches thick.
This product includes a Velcro zip guard designed to secure your mattress and wrap it in 360-degrees protection to keep dust mites, bedbugs and allergens away.
The Utopia Bedding mattress cover is made from stretchable knitted polyester, a fabric that brings a bed sheet-like sensation to your sleep. It is noiseless and will not interrupt your sleeping cycles.
Moreover, the Utopia Bedding cover is 100% waterproof and machine washable – and you can tumble-dry it.
Pros
Velcro zip guard
360-degree protection
Stretchable fabric
Cons
---
This LINENSPA mattress cover is a beautiful product with excellent quality at a reasonable price.
Right off the bat, you notice this encasement is made from breathable fabric that promotes the free flow of air, meaning less heat and sweat for you.
The breathable cover also provides an excellent sleeping feel and feels nice against your skin.
The LINENSPA Zippered Mattress Encasement is also easy to wash – you can easily throw it in the washing machine without any worries. You can tumble dry it later on, too.
The zippered closure makes removing it super-easy.
The cover is 100% waterproof on all sides while maintaining breathability.
Pros
Premium, lightweight fabric for improved breathability
100% waterproof on all sides
Machine washable
Cool sleeping surface
Cons
May stretch a bit after a while
---
Do Bed Encasements Keep Bed Bugs Out?
As soon as you find the kind of mattress that fits your requirements and your preferences, it is important to be sure that you're aware of how it works so that you could take care of it.
Bed encasements do work. They're among the most affordable and reliable solutions for limiting bed bug infestation as well as problems associated with dust mites and other allergens and irritants.
Encasements work by fitting snugly around a mattress, restricting access to pests and other particles.
Features that matter most in a protective mattress cover include a zipper system, noise-canceling capabilities, breathability, whether or not it's dust mite proof and bed bug resistant, and, preferably – a vinyl-free solution.
---
How to Buy a Bed Bug Mattress Cover: Features That Matter?
Bed Bug Protection Level
Bed bugs are troublesome parasites that distribute a variety of illnesses if you fail to remove them on time.
Unlike fleas, bed bugs are a lot more difficult to remove.
While they might not look like a big deal as they can't be seen easily, you need to take essential measures to ensure they are taken care of permanently.
Bed bugs are known to cause skin-related issues and insomnia due to excessive itching, anxiety, and even severe and considerably severe allergic reactions.
Dust Mite Protection Level
Dust mites are one of the most common household allergens.
While there are a lot of ways of killing them, the best protection is always prevention.
Your mattress is a paradise for these tiny creatures, and failing to protect will result in an infestation.
A large mattress encasement that encompasses the bed entirely is an excellent solution to this problem.
Select an encasement with the highest possible protection levels to ensure that it meets the highest health standard.
Consider Noise Level
Since most bed covers are made from a bed bug-repelling, watertight, and dust mite preventing the outer layer, they can sometimes be noisy.
This is something you need to look at. Hence, when you're seeking for the best solution, you should look out for materials that don't produce much noise.
Noise at night can be a severe irritant that can interrupt your sleep cycle tremendously. So, the more noiseless the encasement is, the better it would match your natural rhythm. Keep this in mind.
Is Waterproof That Important?
Just like mattress covers and protectors, one of the main reasons for mattress encasements is to prevent the bed from accidental spilling and different liquids and fluids.
As a matter of reality, the main difference between an encasement and a regular mattress protector is that the former typically comes with a single top layer of waterproof fabric.
In contrast, most encasements are entirely made of a waterproof solution.
This is something that brings extra protection and ensures that your mattress stays clean and stainless for an extended period and reduces wear and tear.
---
How To Tell If You Have Bed Bugs
Visual Inspection
Discovering bed bugs is something that should alert you that you need another layer of protection.
The simplest way to tell if you have bed bugs is to inspect your home visually.
Start looking for shells or excrement, since they often shed them as they reproduce. You can see the shells easily with a naked eye. They are not that tiny.
Search for the bugs in the most frequent places they tend to hide, which is near your exposed body parts.
Examine your bed sheet when you wake up and look for bloodstains from bites.
Bites are an indication that you're currently dealing with an infestation.
Install Inceptor Devices
When you've determined that you are dealing with them, installing inceptor devices could substantially help you out.
Remember, though, that this is very mild protection, and if it's used as an independent solution, it's unlikely to help you considerably.
Usually, after installing an inceptor device, you should call a specialist to inspect your situation.
As an alternative, buy an encasement to protect your mattress and prevent the spread.
Get A Mattress Cover
If you find the smallest sign that you've got bed bugs, buying a mattress cover for bed bugs is vital.
When you shop for one, be sure it is designed specifically to prevent the mattress from these nasty little pests.
If you fail to stop the infestation early, in many circumstances, you will have to change the entire bed as eliminating them is nearly impossible.
In this way, a simple encasement can save you a significant amount of money.
Hire a Pest Professional
This is by far the most effective and reasonable way to get rid of bed bugs.
Get in touch with a specialized and skilled company, and make sure they visit your place as quickly as possible.
Finding bed bugs is nothing short of an emergency, and you shouldn't ignore it.
When these bugs start to reproduce, getting rid of them becomes extremely difficult and needs a serious amount of resources – this is something you need to consider.
---
Health Risks of Bed Bugs
Allergic Reaction
Bed bugs are capable of causing severe allergic reactions in some people.
Those who suffer from this allergy will quickly observe that the bites become a lot itchier. Scratching at them, on the other hand, can lead to complicated infections as these bugs carry many types of bacteria.
You have to use strong corticosteroid creams to get rid of the allergic reaction.
Infections
The most common cause of skin inflammation related to bed bugs is the excessive scratching of the bites.
This is particularly true for people who suffer from allergies.
These infections can turn into something critical, leaving permanent scars and spots on your skin, which are itchy and painful. The discomfort is considerable.
Respiratory Issues
The presence of these annoying little insects could severely worsen the conditions if you or a family member has respiratory ailments.
This is because bed bugs shed their skin while they reproduce, and these shells can quickly get in your respiratory system, therefore causing additional issues.
Moreover, this could cause overall irritations, which are especially unpleasant to deal with.
Anemia
Bedbug bites should be regarded as a potential and common cause of chronic blood loss.
Iron-deficiency anemia in people who stay in the conditions of an infestation is an ever-present and severe threat.
The anemia in these patients is caused by the continuous loss of blood caused by excessive bedbug bites.
---
FAQ About Bed Bugs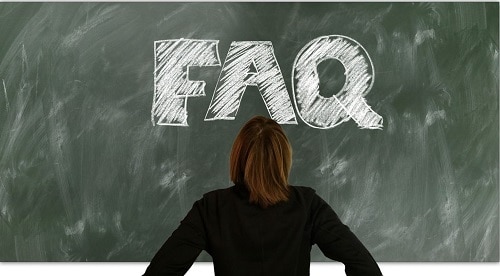 Where are bed bugs typically found?
They are usually found at locations that lack air circulation and are warm.
All types of couches, upholstery, living room furniture, chairs, mattresses, and other similar kinds are capable of being breeding grounds for these nasty pests.
Your bed is particularly attractive to them.
Do bed bugs spread disease?
Yes, bedbugs spread disease. They are common carriers of different ailments, which is an added consideration.
It makes it a lot more essential to manage the matter as fast as it can and add value to buying a mattress encasement.
How do I know if I have been bitten by a bed bug?
Bedbug bites are easily distinguished. They're small in size and reddish.
Bedbugs bite a few times at a time, so you're likely to notice a few marks near to each other.
If you also see red blood dots on your bedsheet, this is a visible sign that you've been bitten.
Who's most at risk of getting bed bugs?
Any home has the possibility of getting bed bugs.
This is particularly true for folks who travel a lot and stay at hotels.
Bringing bed bugs home with you is always possible, and it increases the odds of an infestation. This is something you need to account for.
---
Final Thoughts
The role of a mattress encasement in preventing bed bug infestations is an important one.
If you have children, buying a proper mattress cover is even more critical. Protecting them from potential bites and related complications is important.
There are a few other things to consider when buying a mattress encasement.
Although with all of the above, you may now have an idea of the solution to bed bugs.
All of the encasements we reviewed in this guide are both protective and excellent products.
But in our opinion, the Original Sleep Defense System is the best choice for most people today.
---
Affiliate Disclosure
Affiliate Disclosure: I may earn a small commission (at no cost to you) if you purchase a mattress after clicking a referral link or using a coupon code on this site. That said, all content and opinions on this site are my own and are NOT affected by these payments.
This site participates in the Amazon Services LLC Associates Program, an affiliate advertising program designed to provide a means for sites to earn advertising fees by advertising and linking to Amazon.com.
*Amazon and the Amazon logo are trademarks of Amazon.com, Inc, or its affiliates.
---