NOTE: We earn from qualifying purchases made via Amazon Associates and other affiliate programs. Learn more.
---
The GhostBed adjustable base offers a lot of great features for a reasonable price. With the included wireless remote, you can adjust the head and foot to multiple positions, activate one of several whisper-quiet massage modes and turn on the under-bed lighting.
You also get USB ports on both sides of the bed.
The GhostBed adjustable base offers features you normally find on higher-priced bases. So if you are looking for a good bargain on an adjustable base, we highly recommend GhostBed.
The only complaints from customers are about a slight difficulty when assembling a split base and the remote control not having backlit buttons.
Read on for our full review of the GhostBed adjustable base.
---
What's In This Adjustable Base Review?
This GhostBed Adjustable Base is a 10-minute read.
If you'd rather not go through it all, use this table of contents to skip to the features that are most important for you.
---
About GhostBed Adjustable Base
Key Features
1. Multiple Positions with Memory Option
You can adjust the head and bottom of the base to multiple positions (up to 70 degrees for the head and 60 degrees for the bottom). The motors work smoothly and silently.
You can use the up/down buttons to set the base to a custom position. Alternatively, press on of the preset buttons to faster and easier positioning.
The three preset positions are for TV, lounge, and zero gravity.
If you'd like to add a custom position as a preset, use one of the memory buttons. There are two of them, so you can set two custom presets.
2. Multifunctional Wireless Remote Control
You can control every feature and setting of the GhostBed adjustable base using the included wireless remote control.
If you order a split base, you'll receive two remote controls, one for each side of the bed. You can also sync the two bases and use just one remote control to operate the bed.
The remote control has a built-in flashlight that's handy for finding things in the dark.
The only downside with the remote control is the lack of backlit buttons, which makes it hard to operate it in the dark.
3. Head and Foot Massage
The Ghostbed adjustable base includes head and foot massage with varying intensities. You can also set a timer for the massage to turn off automatically after some time.
Unlike most adjustable bases, the massage feature in the GhostBed base is pretty powerful. You can use it to reduce tension in your muscles or soothe aches and soreness after a long day of work.
The best part is that it doesn't make a rattle like most adjustable bases. It's whisper-quiet, allowing you to sleep without any noise distractions.
4. Other Features
Under-bed lighting – soft enough that it won't wake your partner and bright enough to keep you from stubbing your toe when you wake up in the middle of the night. You can turn the under-bed lighting on and off from the remote control.
USB ports – if you need to charge your phone or tablet at night, there are USB ports on both sides of the bed.
Construction & Design
The GhostBed adjustable base has an all-steel frame that can hold up to 750lbs off weight. A retainer bar at the bottom of the bed and a non-skid surface keeps your mattress in place when you adjust the base.
The base comes with six tubular steel legs, each 12″ long. If you prefer a shorter bed, GhostBed sells shorter 6″ legs.
You can also order headboard brackets from their official website if you'd like to add a headboard to your bed.
As for style, the GhostBed adjustable base is upholstered in a charcoal grey fabric. If you are not a big fan of the contemporary style, you can set up the base inside a bed frame.
Mattress Compatibility
The GhostBed adjustable base works with any kind of mattress, including memory foam, spring, hybrid, and latex mattresses.
It also works well with different thicknesses. However, an extra-thick mattress (14″ and higher) will not adjust as smoothly, especially if it is a spring or hybrid mattress.
If you are shopping for a new mattress to go with the GhostBed adjustable base, the GhostBed mattress is a great choice. Another good (and affordable) option is Leesa (see how the Leesa and GhostBed mattresses compare).
Price
The GhostBed adjustable base falls in the midrange in terms of price. But in terms of features and performance, it's comparable to pricier brands.
It's one of the best value adjustable bases in the market.
Visit Amazon to see the latest prices.
Buying Options
The GhostBed adjustable base is available in three sizes: twin XL, Queen, and Split King.
As we mentioned, the base does not come with headboard brackets. You can get those separately from GhostBed's official website. They also sell 6″ legs if the 12″ ones that come with the base are too long.
Sleeping Experience and Customer Feedback
Most customers say the GhostBed adjustable base is great, especially considering the price. It works reliably, it's quiet, and it offers lots of options and features.
The preset buttons for zero gravity, lounge, and TV make it easy to adjust the bed to the perfect position. You can even add your own presets using the two memory buttons.
An anti-snore preset would have been nice, but you can adjust the head yourself until you find the best position that opens up your airways. Once you find it, save it using one of the memory buttons.
Many users say the massage feature is better than in most adjustable bases, even those that cost more. It's more powerful and works quietly.
The two main complaints we've seen are about the assembly process and remote control.
The assembly issue occurs when you buy the split King. The pins that lock the two halves don't quite align; you have to force them to lock together, which takes a bit of work.
As for the remote, the problem is the lack of backlit buttons. In the beginning, before you memorize where all the buttons are, you have to turn on a light to adjust the bed.
Warranty
GhostBed offers a limited lifetime warranty on the adjustable base. This includes a full one-year warranty, a limited two-year warranty (parts only), and a limited lifetime warranty on the steel frame.
So you can be sure the base will last a long time.
Return Policy
If you buy the GhostBed adjustable base on Amazon, the standard Amazon return policy applies.
Delivery & Setup
The GhostBed adjustable base comes almost fully assembled. You don't need any tools to complete the assembly.
The only task is attaching the tubular legs to the base.
If you order a split King, you'll also need to connect the two halves, a task that many customers complain requires some brute force because the pins don't align perfectly.
Pros & Cons
Pros
Good value for money.
Quiet and powerful massage.
Wireless remote control with memory and preset buttons.
Includes under-bed lighting.
Lifetime warranty.
Cons
Assembly for a split king is a bit problematic.
The Remote is not backlit.
---
Final Verdict: The GhostBed Adjustable Base is Perfect For You…
If you are looking for a good bargain on an adjustable base.
You want an adjustable base with a powerful but quiet massage feature.
Or you are looking for an adjustable base that's guaranteed to last a long time.
---
FAQs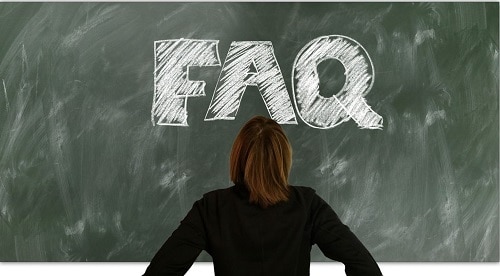 Is the GhostBed adjustable base noisy?
No, it's not. The motors produce some noise, but it's much less than the most adjustable bases. The base stays reasonably quiet when you adjust it or turn on the massage feature.
Does the GhostBed adjustable base have a wall-hugging feature?
No, it does not.
Can I use the GhostBed adjustable base with a regular bed frame?
Yes, the GhostBed adjustable base can go inside a bed frame.
---
How the GhostBed Adjustable Base Compares
Read our reviews of other adjustable bases to see how GhostBed compares to other popular adjustable bases in the market.
---
Where To Buy & Save
---
Affiliate Disclosure
Affiliate Disclosure: I may earn a small commission (at no cost to you) if you purchase a mattress after clicking a referral link or using a coupon code on this site. That said, all content and opinions on this site are my own and are NOT affected by these payments.
This site participates in the Amazon Services LLC Associates Program, an affiliate advertising program designed to provide a means for sites to earn advertising fees by advertising and linking to Amazon.com.
*Amazon and the Amazon logo are trademarks of Amazon.com, Inc, or its affiliates.
---