Last Updated on
SleepDelivered.com is supported by our readers. When you buy through links on this page we may earn a commission. Learn more.
Are you looking for the best hybrid mattress?
Then you've come to the right place.
This 5-minute mattress comparison compares what I believe are the five best hybrid mattresses you can buy online right now:
If you are planning to buy a hybrid mattress, then this guide will help you determine which mattress best fits your budget and needs.
What's in this Mattress Comparison
In this guide, we'll take a look at how each best hybrid mattress differs in terms of:
Mattress Construction
Comfort / Firmness
Sleeping Experience
Warranty and Returns
Shipping and Delivery Options
Price
If you aren't sure that a hybrid mattress is right for you, then check out my list of the best mattresses sold online.
---
Short on Time?
Here's my quick take on these five excellent hybrid mattresses. Click a link below to learn more.
| Mattress | Rating | Price w/ Discount | Our Take |
| --- | --- | --- | --- |
| Avocado Green | 4.8 | $899-$1,799 | A luxury all-natural mattress consisting of natural Dunlop latex foam, pocketed coils, a certified organic cotton cover and natural New Zealand wool. For 70% less than you'd pay at a store. |
| Nest Alexander Hybrid | 4.8 | $949-$1,699 | A super-comfy, cool-sleeping hybrid mattress that's just about perfect for loving couples. One of the best we've reviewed. |
| Leesa Hybrid | 4.7 | $799-$1,519 | A luxury hybrid mattress with a great bounce & excellent support. Big discount, too. |
| Helix | 4.7 | $500-$1,149 | A custom-fit hybrid mattress at a bargain price. If you need a split mattress or have unique needs, then Helix is the one to buy. |
| DreamCloud | 4.7 | $799-$1,299 | A 15-inch luxury hybrid mattress that costs FAR less than store-bought equivalents. |
To learn more about how these mattresses differ – keep reading.
---
Mattress Construction
All five are hybrid mattresses, which means they use two different technologies in their construction.
The use of two different technologies gives the manufacturer more control over comfort level, support and durability.
Usually, a hybrid mattress is built using a combination of foam layers plus a single layer of springs (coils). All of the mattresses reviewed in this guide contain both.
Foam choices include latex foam, memory foam or a proprietary foam.
Spring choices include pocketed coils (most common today) or innerspring (rare in modern mattresses).
For example:
Leesa Hybrid Construction
The Leesa Hybrid uses a 3 layer construction that measures 11 inches thick.
The top comfort layer consists of 1.5 inches of a proprietary Leesa foam that has some similar characteristics to latex foam. So it stays cool, provides good support and it feels bouncy.
The middle pressure-relieving layer consists of 1.5 inches of memory foam. Using the well-proven contouring capabilities of memory foam, this layer helps the mattress contour around your body. This provides pressure relief around high-pressure areas such as your hips and shoulders and gives the mattress a nice, plush feel.
The Leesa Hybrid's bottom foundation layer consists of a 6-inches of encased coils sandwiched between two 1-inch foam layers. The coils provide additional support and body contouring. They also minimize motion transfer and enhance breathability. The two thin foam layers stabilize the coil layer, which creates a stronger and more supportive mattress core.
Learn more in my full review of the Leesa Hybrid mattress.
---
Avocado Green Construction
The Avocado Green mattress is the best organic hybrid mattress sold online, in my opinion.
It is made of 100% organic materials including natural Dunlop latex, natural New Zealand wool and organic cotton.
There are two versions of the Avocado Green mattress:
an 11-inch standard mattress and
a 13-inch pillow top version.
One has a pillow top, and the other doesn't.
The 11-inch standard mattress has a 2-inch Dunlop latex comfort layer at the top. This is the second layer in the pillow top version. It is firmer than the pillow top layer, making it more supportive. But it's still quite soft and comfortable.
The 13-inch pillow topped mattress adda a 2-inch softer pillow top made with natural Dunlop latex. It creates a luxuriously plush surface to sleep on.
Both mattresses have an 8-inch pocketed coil layer beneath the latex. This is considerably thicker than the coil layer in the Sapira mattress, which means less risk of sagging especially for big-bodied buyers. These coils are great for reducing motion transfer and keeping the mattress cool.
The foundation layer consists of 2 inches of high-density Dunlop latex foam that boosts core support.
NOTE: The Avocado Green mattress has a thicker support + base layer than most other mattresses sold online. I think it's the best hybrid mattress for heavy people, especially if you choose the pillow top version.
Learn more about the Avocado Green in my 10-minute review.
---
DreamCloud Construction
The DreamCloud mattress is one of the few 15-inch mattresses you can get at its price range.
The mattress has six layers consisting of memory foam as well as pocketed coils. This gives it the kind of luxury feel and durability you usually get from pricier brands like Stearns & Foster.
The cover is especially luxurious. It's a quilted & made of polyester, which makes it soft & tough.
The first two layers of the mattress consist of soft foam. They are wrapped inside a single layer along with the quilted cover. These layers provide instant pressure relief and excellent body contouring when you lie on the mattress. The gel in the first layer works with the breathable cover to dissipate excess heat.
The next layer is made of gel memory foam to help cool your body and provide additional contouring.
Another layer of soft conventional foam lies underneath to provide support and resistance.
The next layer is the core of the mattress, an 8″ layer of pocketed coils. This support layer has a 5-zone design that further enhances body contouring.
A layer of firm foam rounds out the mattress' support base. It works together with the spring core to hold your weight and ensure the mattress lasts a long time.
For the price, I have to say Eric and I are really impressed with the value offered by Dreamcloud. Great job.
Learn more about the DreamCloud mattress in my 10-minute review.
---
Nest Alexander Hybrid Construction
The Nest Alexander Hybrid is one of the best-rated hybrid mattress brands online.
It combines memory foam and pocketed coils, so you get the pressure-relieving comfort of memory foam in addition to excellent support from the coils.
The top layer is made from 0.25″ of gel infused memory to improve cooling. A breathable stretch fabric covers this 2-inch layer to keep the surface of the mattress cool.
The second 3-inch layer is made from and 3″ of TitanChill Endurance foam, which gives the Alexander Hybrid even better cooling capability.
The third 1-inch Smartfoam support layer further boosts the Alexander Hybrid's airflow, making it one of the top mattresses in terms of cooling and breathability.
Foundation support is excellent, ensuring that the mattress will withstand the roughest of activities for years. This base layer consists of an 8″ layer of zoned pocketed coil units and a coiled edge support system for exceptional overall support.
Beneath that is 1″ of high density support foam.
If you are looking for a big body-friendly budget hybrid mattress, this is a great option.
Learn more about the Nest Alexander Hybrid in my 10-minute review.
---
Helix Mattress Construction
Helix is a made-to-order mattress. Each one is designed to fit your unique body type, weight and sleeping habits.
In other words, Helix doesn't have one specific construction.
You answer a short questionnaire, and Helix custom-builds the best mattress for your needs from basically the same materials, but using different configurations and thicknesses. What varies is how the layers are arranged and the density or ILD rating of each layer.
Here are the layers used, and how they contribute to the mattress function:
The comfort layer consists of 2 inches Helix Dynamic Foam. This is a proprietary foam that borrows the best characteristics of memory foam and latex foam.
Helix also incorporates a fairly thin 2.5-inch layer of pocketed coils that helps with cooling, motion transfer, contouring and support.
A transitional 2-inch layer of poly foam provides compression support to prevent sagging or sinkage especially for plus size sleepers.
Like many other foam mattresses sold online, the Helix uses 4 inches of high-density poly foam in its foundation layer to provide overall support and stability.
NOTE: Because of its customizability, Helix is the best hybrid mattress for couples with different comfort preferences. Helix offers a split mattress option in which each side of the mattress can be customized individually.
Learn more about the Helix mattress in my 10-minute review.
---
Firmness
When buying an Avocado Green, Nest Hybrid or a Helix, you have choices when it comes to firmness level.
But Sapira offers just one.
Leesa Hybrid Firmness
The Leesa Hybrid mattress is in the medium-firm range, which is perfectly fine for the vast majority of us – although it is slightly on the firm side because of the latex-like foam layer on top.
On a firmness scale of 1 to 10 (with 10 being rock-hard-firm), the Leesa Hybrid rates a 6.5.
Due to its slightly firmer and more supportive feel, I recommend the Leesa Hybrid for back and stomach sleepers and for plus-sized folks.
---
Avocado Green Firmness
Avocado Green comes in two comfort levels: with a pillow top (softer) or without a pillow top (firmer).
The pillow top version is more expensive and has a softer luxury plush feel. The 2-inch pillow top provides a pronounced body hug that's great for pressure relief.
If you prefer a firmer sleeping surface, then opt for the slightly less expensive standard version without the pillow top. It has a medium-firm feel although, like the Sapira, it leans more to the firm side.
---
DreamCloud Firmness
The DreamCloud comes in only one firmness option – medium firm.
I personally find the mattress to be a bit on the firm side (which I like), although it's muted a bit by the extra-thick tufted and quilted top. I'd say firmness falls at around 6.5-7/10 with ten being very firm.
This is still within the universal comfort range. So most kinds of sleepers will find it comfortable.
Because of its extra-thick and durable construction, the Dreamcloud is an excellent choice for plus size sleepers. You get excellent support and guaranteed longevity.
---
Nest Alexander Hybrid Firmness
Nest offers three comfort choices on its Alexander Signature Hybrid mattress: Plush, Medium or Luxury Firm.
The Plush is the best option for most people. It is a perfect blend of soft comfort plus firm support. You still get a nice cozy hug from the mattress, but you won't sink in too much. Firmness rating is 5 out of 10.
The Plush is the best choice for side sleepers. It's better at contouring around your hips and shoulders, ensuring they don't dig painfully into the mattress. It's also the best option for people who sleep primarily in one position all night.
The Luxury Firm comfort option rates around 6.5 out of 10. It feels more rigid on the surface with a less pronounced body hug. This one is better for back and stomach sleepers or anyone who moves around a lot at night.
---
Helix Firmness
The firmness choices for a Helix mattress ranges the most of the bunch, but the specific firmness you get depends on how you answer their questionnaire.
Most customers get a medium firm mattress.
However, you can specifically request an extra-firm or extra-soft mattress in the questionnaire.
---
Sleeping Experience
Hybrid mattresses are often rated highly when it comes to overall sleeping experience.
The Leesa Hybrid, Dreamcloud and Avocado Green are more expensive, luxury mattresses; and, their sleeping experience are indeed a bit better than the Nest Alexander Hybrid and the Helix.
But all of these mattresses are very comfortable, offer good support and have no hot-sleeping issues, at all.
All of them also provide some bounce due to their use of springs.
So if you are looking for a great mattress for sex and don't want an all-foam mattress, then any of these mattresses will work.
That said, these four beds do differ in sleeping experience. I'll try to explain my impressions here.
Leesa Hybrid Sleeping Experience
The Leesa Hybrid is a medium firm mattress, although on the firmer end of the scale.
Many customers say the mattress feels firm on the first night but after a few more days the bed becomes noticeably softer.
Because of the special foam layer on top, which has latex-like characteristics, the mattress feels slightly firmer than most. But it's still soft enough to be comfortable. Most users love the soft/firm balance.
This mattress stays cool and fresh throughout the night thanks to the special foam layer and the pocketed coils.
There is very little motion transfer, too, making this a great choice for those with fidgety partners.
Read more Leesa Hybrid customer reviews
---
Avocado Green Sleeping Experience
The Avocado Green is a luxurious 100% organic latex mattress.
The pillow top version is especially plush. Many customers describe it as sinking into a soft body hug. Folks with chronic pain in their joints and back claim this mattress is very comfortable and helps them enjoy a deeper and longer sleep.
The firmer version without the pillow top is also comfortable. It has a bit more bounce and feels more like 'floating' on the mattress.
I've not seen any complaints about cooling issues with this mattress. Which makes sense because latex foam and innerspring layers are excellent at preventing excess heat, stale smells and moisture from getting trapped inside a mattress.
Most customers who buy this mattress are specifically shopping for a natural, organic mattress. Some have allergies, others want to avoid the hazardous gasses emitted by some mattresses, and others are concerned about the petroleum-based foams in most mattresses.
Customers rate the Avocado Green mattress very high in terms of their incorporation of truly organic and green materials. They also say the mattress feels fresh and healthy and that they sleep much better.
There are no strange smells, either; nor did they experience skin irritations.
Read more Avocado Green customer reviews
---
DreamCloud Sleeping Experience
Right from the soft cashmere cover at the top to the soft quilted memory foam in the comfort zone and the zoned micro coils in the core, the DreamCloud mattress provides a luxurious sleeping experience.
It's not as soft as other luxury pillow top mattresses, but it still feels great. The quilted cover and the top memory foam layers provided relaxing pressure relief while the latex and pocketed coil layers provide premium support.
Despite having several memory foam layers, the DreamCloud mattress stays cool. This is because of the breathable cover, the gel-infused memory foam, the naturally cool latex layer and the coil layer which boosts ventilation.
As for motion transfer, there is very little thanks to the energy-absorbing foam layers at the top.
Eric and I really love our Dreamcloud – we keep it in our guest room, and all of our guests have raved about it (so far).
Read more DreamCloud customer reviews
---
Nest Alexander Hybrid Sleeping Experience
If you are not sure which Nest Alexander Hybrid mattress comfort level is right for you, then go for the Medium. It provides a moderate body hug but without feeling excessively plush.
If you want a firmer sleeping experience, then choose the Luxury Firm.
The phase-change material used in the Nest's cover is unique among these five mattresses. Many customers rave about how it feels incredibly cool to the touch.
If you are extra-sensitive to heat when you sleep or hate a hot mattress, then the Nest Alexander Hybrid is probably the best choice. It is the coolest hybrid mattress in this bunch.
Read more Nest Alexander Hybrid customer reviews
---
Helix Sleeping Experience
The customization questionnaire Helix uses to build your mattress really does seem to work.
Many Helix customers say they got the sleeping experience they were looking for. Even couples with different comfort preferences are satisfied with their mattress.
Beyond the questionnaire, you can also specify the specific comfort level you prefer, whether you have a back problem or anything else you'd like them to know about your needs.
Read more Helix customer reviews
---
Warranty and Returns
All of these online mattresses have generous return and warranty policies.
Nest Bedding & Dreamcloud stand out, however, with their lifetime warranties / comfort guarantees.
Leesa Hybrid Warranty and Returns
Leesa offers a 100-night trial period for its Hybrid mattress. They ask that you sleep on the mattress for at least 30 days to allow your body to get used to it. If you still don't like it, it's easy to make a return and get a full refund.
If you keep the mattress, it will be covered by a standard non-prorated 10-year warranty. In case of a claim during the warranty period, they'll cover all repair or replacement costs. You'll only be responsible for the transport and handling costs.
Read Leesa's Warranty and Return policies.
---
Avocado Green Warranty and Returns
Avocado Green also has a 100-night trial period. If you don't like your mattress just contact them and they'll arrange a free pickup. You'll get a full refund.
The warranty is an outstanding 25 years long, the second best of the bunch. This gives you an idea of how long the mattress is likely to last.
In the first ten years, your Avocado warranty is non-prorated, meaning the company covers all costs associated with repairing or replacing the mattress.
During the remaining 15 years, the warranty coverage is prorated. Should you make a claim, you'll be required to pay a percentage of the original purchase price plus transport and handling costs. The percentage you'll pay depends on how long you've had the mattress.
Read Avocado Green's Warranty and Return policies.
---
DreamCloud Warranty and Returns
Like Nest Bedding, DreamCloud offers a lifetime non-prorated warranty on their mattress. That means they will cover all costs if the mattress needs to be repaired or replaced.
If you are not sure that this is the right mattress for you, they have an equally generous trial period. Customers have 365 days to test the mattress, and if you don't like it, returns are free.
Read DreamCloud 's Warranty and Return policies.
---
Nest Alexander Hybrid Warranty and Returns
Nest Bedding offers something called a lifetime comfort guarantee. Here's how it works: you get 100 days to return the mattress and get a full refund – or a new softer or firmer mattress.
After the initial trial period, you can still request a mattress exchange on comfort grounds as long as you own the mattress. Buy you'll need to pay 50% of the cost of the new mattress.
The warranty also covers the full life of your mattress – as long as the mattress remains in your ownership. It is also non-prorated, which is amazing. Nest Bedding will cater for all costs for repairing your defective mattress or giving you a new one.
Read Nest Alexander Hybrid's Warranty and Return policies.
---
Helix Mattress Warranty and Returns
Just because you got a customized Helix mattress doesn't mean that it will be perfect.
If you sleep on it for at least 30 days and feel it's not what you needed, you can return your Helix as long as you are still within the 100-day trial period.
If your problem is that the mattress is too firm or too soft, Helix is willing to send you a free topper to correct the issue. You can still return the mattress if the topper doesn't help.
The Helix mattress carries an industry-standard 10-year warranty that is non-prorated.
Read Helix 's Warranty and Return policies.
---
Shipping and Delivery Options
Leesa Shipping and Delivery
Leesa delivers their Hybrid mattress free of charge to customers in all 50 states.
Shipping is handled by UPS Ground and the delivery time will depend on your location. But you should receive it in a few days.
They do not provide setup services so have someone around to help you carry it inside and unroll it.
Avocado Green Shipping and Delivery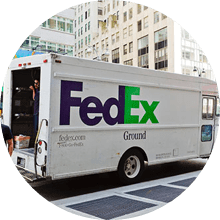 Avocado Green is shipped free within the United States including Alaska and Hawaii.
The only exception is the King sized mattress which you cannot setup on your own. For a King mattress, Avocado charges a flat $99 delivery and setup fee.
For all other sizes, you can request setup service for an extra $149.
DreamCloud Shipping and Delivery
DreamCloud provides free shipping within the continental US. Buyers in Alaska and Hawaii pay extra for freight.
The usual delivery time is 1-5 days. You can opt to set up the mattress yourself or pay for white glove delivery in which case the mattress will be set up for you. You can also pay an extra fee to have your old mattress taken away.
Nest Shipping and Delivery
Nest Bedding ships free to the continental US. Alaska and Hawaii customers pay extra.
You can request expedited shipping and setup services for an additional fee.
Helix Shipping and Delivery
The Helix mattress is shipped free of charge to all 50 US states.
Delivery is via UPS Ground and takes between 6 and ten business days to arrive at your home.
They do not offer setup services.
---
Price
These are not the least expensive mattresses sold online. Three of the five (except the Helix & Dreamcloud) cost more than $1,000 for a Queen size.
But all of these hybrid mattresses are a serious bargain compared with what you would pay in a store for similar quality mattresses.
And even better: we have arranged some special discounts for our readers, as follows:
Leesa Hybrid (Sapira): click a link below to take $150 off – no code required
Dreamcloud: click a link below to take $200 off any size – no code required.
Nest Hybrid: click a link below to take 6% off any size – enter code SLEEPDELIVERED6 when ordering.
Helix: click a link below to take $50 off any size – enter code SLEEPDELIVERED50 when ordering
The following table shows how prices compare:
Size
Leesa Hybrid
(w/ discount)
Avocado
Green
DreamCloud
(w/ discount)
Helix
(w/ discount)
Nest
Hybrid

Twin
$699
$959
$599
$500
$899
Twin XL
$799
$999
$799
$600
$999
Full
$1,099
$1,199
$999
$750
$1,199
Queen
$1,399
$1,399
$1,099
$895
$1,299
King
$1,599
$1,699
$1,299
$1,145
$1,599
CA King
$1,599
$1,699
$1,299
$1,145
$1,599
Financing Options
NOTE: all of these offers are subject to credit approval and are for US customers only.
Leesa: Affirm offers 0% APR with 6-, 12- and 18-month payment schedules.
Avocado Green: Affirm offers 10%-30% APR with 3-, 6- and 12-month payment schedules.
DreamCloud: DreamCloud offers a lease-to-own 6-month financing program with no credit check required.
Nest Hybrid: Affirm offers 0%-30% APR with 3-, 6- and 12-month payment schedules.
Helix: Klarna offers 0% financing with no fixed term commitment.
---
Coupons
We currently offer a few coupons for these mattresses, as follows:
Save $150 on any Leesa mattress: click here to claim.
Save Hundreds on a Nest Alexander Hybrid.
Get $200 Off + 2 Free Dream Pillows.
We don't have coupons for Avocado Green at the moment. But check Avocado website, because they often run special deals.
We don't have coupons for DreamCloud at the moment. But visit their website to see their current deals and discounts.
---
Leesa Hybrid is the Best Mattress for You If…
You prefer a slightly firm mattress but not too firm.
I also recommend the Sapira for back and stomach sleepers.
If medium-firm mattresses feel too soft for you, then definitely consider buying this Leesa. It's still a medium firm mattress, but it is firmer than others without being uncomfortable.
---
Avocado Green is the Best Mattress for You If…
You want an organic mattress or if you prefer all-natural products.
---
DreamCloud is the Best Mattress for You If…
You want a super-thick luxury hotel mattress experience at an affordable price.
DreamCloud is also an excellent choice if you are looking for a mattress that will last for 15-20 years.
---
Nest Alexander Hybrid is the Best Mattress for You If…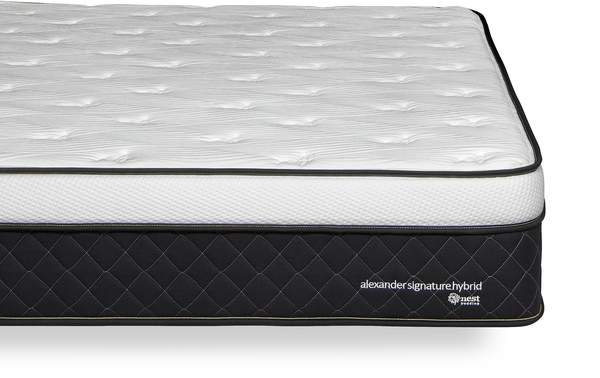 You want a cool-sleeping mattress. If even a little heat ruins your sleep, the Nest Alexander Hybrid is the best choice of these four.
---
Helix is the Best Mattress for You If…
You have special requirements – or need a split mattress.
Helix is the only mattress in this bunch that lets you custom-build a personalized mattress to meet your specific needs.
---
Save BIG On Your Next Mattress Purchase
Join our mailing list and get my LATEST COUPONS delivered immediately!
Send Me The Coupons
---
Learn More
Compare Mattresses Side-by-Side
---
Affiliate Disclosure
Affiliate Disclosure: I may earn a small commission (at no cost to you) if you purchase a mattress after clicking a referral link or using a coupon code on this site. That said, all content and opinions on this site are my own and are NOT affected by these payments.
This site participates in the Amazon Services LLC Associates Program, an affiliate advertising program designed to provide a means for sites to earn advertising fees by advertising and linking to Amazon.com.
*Amazon and the Amazon logo are trademarks of Amazon.com, Inc, or its affiliates.
---