Summary
The Eight Sleep Pod mattress is a water-cooled smart foam bed that incorporates a precise temperature control system and sleep tracking sensors.
Great choice for: Individuals and couples who sleep too hot or too cold. Also ideal for anyone who'd love a sleep-tracking smart mattress.
Avoid if: You are looking for a no-frills budget mattress.
Price:$2,595-$4,295
NOTE: We earn from qualifying purchases made via Amazon Associates and other affiliate programs. Learn more.
---
Do you struggle to sleep because your bed feels too hot or too cold?
If so, then the Eight Sleep Pod Mattress may be the right answer for you.
The Pod mattress is an integrated foam mattress plus cooling/warming topper that not only provides support and pressure relief but also maintains the bed with the perfect temperature for deep refreshing sleep.
The Pod mattress uses a smart technology layer called the Active Grid that handles the cooling and warming.  The Active Grid also incorporates sensors that can track your biometrics, which you then use to improve your sleep and fitness.
What about the price, though? A smart bed with all this tech must be pricey…
Well, sort of. It's more expensive than a standard foam mattress, but when you consider what you are getting for your money – a high-quality mattress, an advanced climate control system, and biometrics tracking –the est. $2,000-$3,000 price tag for a Queen doesn't seem bad at all.
If you already have a good mattress, you can get just the smart Pod Cover for a lower price.
Keep reading this page to learn what The Eight Sleep Pod mattress is all about.
---
What's In This Product Review
Use this table of contents to skip to the features you care most about.
To return to this outline, touch ↑.
---
About Eight Sleep
Eight Sleep launched in 2014. The company initially went by the name Morphy, Inc but changed to the current name in 2014.
From the start, the goal of Eight Sleep was to integrate technology into sleep products.
Their first product was a sleep tracker that they launched via Indiegogo.
Their Jupiter smart mattress was the first of its kind, offering a standard foam mattress with integrated sleep tracking and temperature control technology.
The Pod mattress is a follow up to their original smart mattress.
It came with smarter technology, improved temperature control, and enhanced overall comfort.
---
Social Impact
While Eight Sleep currently doesn't participate in any charity programs, they provide many good quality jobs by doing all their manufacturing in the United States.
They also ensure their products are safe, not just for their customers but also for the environment. The foam used in their mattresses is CertiPUR-US certified.
That means it lacks ozone-depleting substances and other toxic chemicals.
Besides, Eight Sleep offers a 10% discount on all their products to active military members, veterans, first responders, and students.
Visit the discount page to check if you qualify for this exclusive discount.
---
Purchase Process
Visit the Eight Sleep official website to order The Pod mattress.
Before you order, it's important to know that shipping is free (within continental US), the return period is 100 days and the warranty period is ten years for the foam part of the mattress and two years for the smart cover.
Take time to read their policies as well as the terms and conditions.
When you go to order, there are three Pod mattresses to choose from: the Pod 2, the Pod 3 and the Pod 3 Max. 
We will talk more about their differences shortly, but comfort and price goes up from the Pod 2 to the Pod 3 Max.
Each Pod mattress is available in only four sizes: Full, Queen, King, and California King.
There are no firmness options.
Add your selected mattress to cart and checkout with your credit/debit card. You can also check whether you qualify for Affirm financing.
The eligibility check is instant and doesn't affect your credit score.
---
Price
Here are the current (discounted) prices for the Pod mattresses. I've also included the price for the cover on its own, if you don't want to get a new mattress.
| | | | | |
| --- | --- | --- | --- | --- |
| | Pod 2 | Pod 3  | Pod 3 Max | Pod 2 Cover |
| Full | $2,595 | $2,995 | $3,595 | $1,745 |
| Queen | $2,895 | $3,295 | $3,895 | $1,845 |
| King | $3,295 | $3,695 | $4,295 | $2,045 |
| Cal King | $3,295 | $3,695 | $4,295 | $2,045 |
Note that, like the mattress, the Pod cover is available in three versions: Pod 2 Cover, Pod 3 Cover, Pod 3 Cover with PerfectFit. 
100-Night In-home Trial
Once you receive your Eight Sleep Pod, you have 100 nights to test it at home and decide whether you want to return or keep it.
Returns are free.
However, Eight Sleep will not pick up the mattress from your home. They'll call you with suggestions for where you can donate the mattress or have it recycled.
Note that you cannot return just one part of the mattress. You have to return both the mattress itself, the tech layer, and the control hub.
If you buy just the Eight Sleep Pod cover, you get a 30-night trial period. If you don't like it, returns are free.
---
10-Year Warranty
The main part of the mattress, the one made out of foam, comes with a standard 10-year warranty.
The Active Grid, which is the layer with all the tech, has a separate 2-year warranty.
You can learn more about the Eight Sleep warranty on their website.
---
Shipping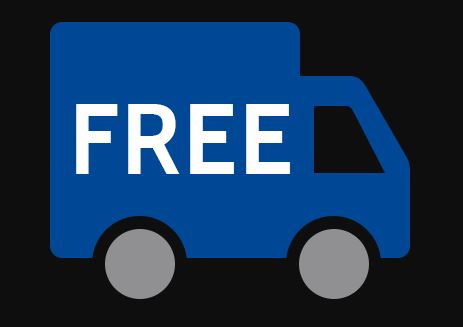 Shipping is free. Currently, Eight Sleep ships their mattresses only within the contiguous United States. There are no deliveries to Alaska and Hawaii.
The mattress takes quite a while to ship out – around 2-4 weeks after the order date. You'll get a tracking number as soon as it ships.
Update: Eight sleep now ships to Canada, UK, Australia and part of the EU. Still no shipping to Alaska, Hawaii and other non-continental US territories.
---
Delivery and Setup
At the moment, Eight Sleep does not offer white glove delivery. They only deliver the mattress; it's up to you to set it up. 
But it comes with plenty of clear setup instructions, so you should have no trouble setting it up. You may need help carrying the heavy mattress inside. 
All you need to do is place the mattress on a proper frame or foundation, install the Pod Cover and then configure the cooling system. 
You'll need to download the Eight Sleep app, link the Pod to your WiFi network and configure your temperature preferences. 
You'll also need to prime the cover, which takes about two hours. 
The on-boarding guide on the app will take you through the entire setup process. And if you have any trouble, the Eight Sleep customer service team is always ready to help. 
---
Foundation & Frame
What type of bed frame/support does The Sleep Pod mattress require?
Underneath the tech layer, The Sleep Pod is a standard foam mattress. It doesn't require a particular foundation or frame.
Any study base will do. Just make sure it is solid, firm, and flat. The Eight Sleep warranty specifically warns against using a spring foundation.
It also requires the foundation to have at least five legs, including center support, if you get a Queen or larger size mattress.
Does The Sleep Pod work on an adjustable bed?
Yes, it does.
---
Care and Cleaning
Is a mattress protector needed for The Sleep Pod?
No, it is not necessary. But Eight Sleep highly recommends one. It will keep your mattress clean and protect the sensors underneath from moisture damage.
If you decide to use a mattress protector, Eight Sleep recommends a stretchy and breathable one that will not interfere with the temperature control function of The Sleep Pod cooling and heating system.
We recommend the Eight Sleep Pod Protector, a waterproof mattress protector designed to work with the Pod cooling system.
Do you need to rotate The Sleep Pod mattress?
No, that's not necessary.
---
Aesthetics and Styling
At a glance, The Sleep Pod looks like any other mattress.
It has a simple minimalist cover that's mostly grey, and it is just as thick as other foam mattresses.
It's until you see the speaker-like cylinder on the side – the control hub – that you can tell it's different.
---
Active Grid – Temperature Control and Biometrics Tracking
The Active Grid is the most significant feature of The Sleep Pod, and the whole reason it costs more than twice the price of standard foam mattresses.
The Active Grid does two things.
1. Dual Zone Temperature Control
You'll never need a cooling topper when you buy The Sleep Pod. It has a water-based climate control system built-in.
It's much better and more versatile than the one in the original Eight smart mattresses.
This one has an extensive range. It's not just a cooling system; you can also use it to heat your bed on those chilly winter nights.
The temperature range is 55-110F.
You select your preferred temperature using the Eight Sleep app on your smartphone.
Alternatively, connect the Hub to your smart home assistant and other services via IFTTT. You can use this to set up a smart sleep routine that automatically turns on the Pod when you are about to go to bed.
If you sleep with your partner, you can each select a specific temperature for your half of the bed.
That's awesome for couples with different comfort preferences. No more arguing over the thermostat. You can sleep cool while she sleeps warm, or vice versa.
2. Biometric Tracking
The Active Grid layer contains sensors that track various biometrics, including respiratory rate, heart rate, sleep cycles, and sleep movements.
The Eight Sleep app (for Android & iOS) then analyzes this data to develop in-depth analytics regarding your sleep quality, fitness, and overall health.
To get the best out of this feature, you'll need to be an 8PLUS member. It costs $5/month with a full year's commitment ($60).
Paying for membership unlocks advanced analytics, personalized coaching, challenges and experiments, and other helpful content to help you sleep better and get healthier.
---
Construction
Underneath the Active Grid, The Eight Sleep Pod is a pretty normal foam mattress. But it's comfortable, provides good support, and feels good in all sleeping positions.
The construction of the mattress depends on which particular version you choose. 
Pod 2 
This is the cheapest model of the Eight Sleep Pod mattress. It is 11 inches thick and has three foam layers plus the Active Grid layer. 
The foam layers include a 2" pressure-relieving layer at the top, a 4" contouring core layer and a 4" high-density base. 
Pod 3 
The upgraded Pod 3 mattress has five layers in total, including the Active Grid. It's 11 inches tall. 
Foam layers include a 2" airflow top layer, a 1" supportive air technology layer, a responsive FlexSpring high-density foam core and a 4" base. 
The Eight Sleep Pod 3 mattress is cooler and offers better (and more responsive) support compared to the Pod 2 mattress. 
The cooling and tracking system that's included with the Pod 3 mattress also comes with a few upgrades.
One of them is Invisible Sensing. The Active Grid layer has double the sensors to improve sleep and health tracking. This improves thermoregulation and results in more accurate reports. 
The Pod system also has expanded connectivity. It can connect to both 2.4 GHz and 5 GHz networks. 
Pod 3 Max
The Pod 3 Max is the most expensive option. It is 11 inches thick like the other two mattresses, but comes with six layers. 
These include the four foam layers present in the Pod 3 mattress plus a new 1" Max Chill layer. Eight Sleep doesn't say what this layer is made of, just that it improves cooling performance. 
But you don't need to get the pricey Pod 3 Max mattress to sleep cool. Even if you sleep extra-hot, you'll be comfortable on the Pod 2 mattress thanks to the active water cooling system. 
---
Mattress Cover
The cover is also not unique, but it is comfortable.
It is a premium cotton-knit cover that feels incredibly soft and airy.
---
Smell/Off-gassing
As is common with compression-packed foam mattresses, the will be a bit of off-gassing when you unbox the mattress.
But the smell is very mild and it goes away in a couple of days.
---
Sleeping Experience
The Pod mattress ticks most of the boxes when it comes to the sleeping experience.
It provides good support in all sleeping positions. The foam hugs your body in all the right places, eliminating uncomfortable pressure points.
Temperature control is, obviously, not a problem.
The only two areas where the mattress lacks a bit is in edge support and responsiveness.
Both are weaknesses you find in most foam mattresses.
The Pod 3 and Pod 3 Max are a bit more responsive because of the FlexSpring core, but nowhere as bouncy as a hybrid or latex mattress.
---
Firmness
The Eight Sleep Pod is a medium-firm mattress. I'd rate it around 6-6.5/10 on a scale of increasing firmness.
That's the sweet spot for most people; not too soft and not too firm.
---
Sinkage
The amount of sinkage in the Pod mattress is similar to other all-foam mattresses. Just enough to hug your body but not enough to make you feel stuck.
---
Motion Transfer
Being a foam mattress, The Eight Sleep Pod has minimal motion transfer. It's a great choice for couples who keep waking each other up at night with movements.
---
Hot/Cold Issues
The foam part of the mattress on its own would likely cause the bed to warm up. But that doesn't matter because you have the Active Grid system.
You can set whatever temperature you like.
---
Pros and Cons
Pros
Smart temperature control technology.
Sleep and fitness tracking.
Comfortable mattress.
Long in-home trial with free returns.
Free shipping.
Cons
More expensive than foam mattresses.
You need paid membership to make full use of biometric tracking.
Fair edge support.
---
This Mattress is Perfect for You If…
You sleep hot or cold and would like a mattress that provides the perfect sleeping environment.
You'd love a mattress with sleep tracking features to help you improve your sleep.
You are a couple with varying comfort needs. You can set individual temperatures using the Eight Sleep app.
Note: if you like your current mattress but would like to add a water-based cooling/heating system get the Eight Sleep Pod cover and use it with your mattress. For a cheaper options, checkout Ooler by Sleepme.
---
Conclusion
Though expensive, the Eight Sleep Pod is worth the money if you want a climate-controlled smart mattress that provides precise temperature control and tracks your sleep to help you sleep better.
Think of it this way: with The Sleep Pod on your bedframe; you won't have to blast your AC all night, buy a space heater or spend money on a cooling topper.
The Sleep Pod has all of that covered.
---
Where to Buy
Visit the Eight Sleep official website to order The Eight Sleep Pod mattress or the Pod Cover.
---
Affiliate Disclosure
Affiliate Disclosure: I may earn a small commission (at no cost to you) if you purchase a mattress after clicking a referral link or using a coupon code on this site. That said, all content and opinions on this site are my own and are NOT affected by these payments.
This site participates in the Amazon Services LLC Associates Program, an affiliate advertising program designed to provide a means for sites to earn advertising fees by advertising and linking to Amazon.com.
*Amazon and the Amazon logo are trademarks of Amazon.com, Inc, or its affiliates.
---