NOTE: We earn from qualifying purchases made via Amazon Associates and other affiliate programs. Learn more.
---
Looking for soft bamboo sheets?
You've come to the right place.
Bamboo sheets are soft, highly breathable, and durable. They are also (somewhat) antibacterial, hypoallergenic and resistant to dust mites.
Most luxury sheets are made from Egyptian cotton. They are soft and airy, but bamboo sheets are better.
Good quality bamboo fabric has a silky feel and doesn't cling to the skin even when it's hot. And if you are a hot sleeper, bamboo sheets are the best choice.
---
What's In This Buying Guide?
In this buying guide, we include bamboo sheets' reviews, which will allow readers to find the product which suits them best. We've carefully chosen the five best bamboo sheets based on fabric quality, cooling performance, durability, and customer reviews.
If you don't want bamboo sheets, see our reviews of the best luxury sheets for similarly cool and soft alternatives.
---
The 5 best bamboo sheets for 2020
In a hurry? Here's a list of our top 5 picks and a comparison table.
Sheets
Award
Type
Sizes
Warranty
Price
LuxClub

Best budget
Bamboo & microfiber blend
Twin
Full
Queen
King
1-year quality guarantee
$
Royal Hotel

Best value
Bamboo & cotton blend
Twin extra-long
Full
Queen
King
Split king
California king
90-day warranty
$$$
Hotel Sheets Direct

Best for hot sleepers
100% bamboo
Twin
Twin XL
Full
Queen
King
Split king
California king
90-day warranty
$$
Ettitude

Most eco-friendly
Bamboo lyocell
Twin
Twin XL
Full
Queen
King
California king
30-night sleep trial
$$$$$
Cariloha

Best luxury
100% bamboo
Queen
King
California king
100-night trial + 1 year warranty
$$$$$$
---
Best Bamboo Sheets 2020: Reviews
One advantage of bamboo sheets is that they are cheaper than cotton sheets of comparable quality. Quick-growing bamboo plantations and easy harvesting keep prices low.
One of the cheapest, but good quality, bamboo sets is this one by LuxClub. The sheets are a blend of bamboo viscose and microfiber, which explains the lower price tag.
Pros
Affordable.
Soft and breathable.
Fitted sheet fits mattresses up to 14" thick.
Plenty of color options.
Cons
Not as durable as 100% bamboo sheets.
A bit of wrinkling.
Our Review
We wouldn't classify the LuxClub bamboo sheet as luxury sheets. When you touch them, you can feel they are not as soft and supple as 100% bamboo sheets.
But for the price, most customers love the quality. They are way better than similarly priced cotton sheets.
They also sleep cooler and do a decent job wicking away sweat. But because of the presence of microfiber, we don't recommend them for hot sleepers.
The set includes all the usual components – a flat sheet, a fitted sheet, and two pillowcases. You can choose from four sizes and about 45 color options.
The fitted sheet has 14" deep pockets, which means it can easily fit on thicker mattresses.
The sheets come with a 1-year guarantee. If you don't like the sheets, you can return them for a refund or exchange within 365 days.
Issues & Limitations
For the price, the LuxClub bamboo sheets are great. But temper your expectations. These sheets are not as soft and don't sleep as cool as luxury bamboo sheets that are made from 100% bamboo viscose.
Also, don't expect to have the same 5-year (or more) lifespan that 100% bamboo sheets have. The LuxClub sheets will likely last 2-3 years.
Bottom Line
The LuxClub bamboo sheet set is a great choice if you need pocket-friendly bamboo sheets that feel soft and sleep relatively cool.
They are also good for guest bedrooms or a holiday home. The infrequent use will result in a much longer lifespan.
---
If you want a bit more quality without spending too much money, we recommend the Royal Hotel Bamboo Cotton Sheet Set.
It is a blend of bamboo and cotton, so it has the best properties of both fabrics – soft, breathable, hypoallergenic, and moisture-wicking.
Pros
Soft and breathable.
Great for hot sleepers.
Good value for money.
Fitted sheet fits mattresses up to 18" thick.
Available in multiple sizes and colors.
Cons
Not as soft as 100% bamboo sheets.
A bit thin – questionable durability.
Our Review
The Royal Hotel sheet set is a step up from the LuxClub set. The sheets are softer, definitely cooler, and they are likely to last longer.
Cotton is a naturally breathable fabric, as is bamboo rayon. Combine the two, and you get a sheet that keeps you cool and sweat-free.
Hot sleepers looking for affordable bamboo sheets will love the Royal Hotel set.
The set includes a fitted sheet, a flat sheet, and a pair of pillowcases. The fitted sheet has extra-deep elastic pockets that can fit mattresses up to 18" thick.
So if you have an extra-tall mattress or you have a pad or topper on your mattress, the fitted shit fits fine.
Issues & Limitations
The main complaint from customers is that they expected the Royal Hotel sheets to be a bit thicker and heavier. The sheets are on the thinner side, which makes us worry about longevity.
You have to be careful when washing and drying them as they can tear easily.
Bottom Line
Similar to the LuxClub sheets, the Royal Hotel bamboo sheets could be softer. But you are not going to get better quality bamboo sheets at this price point.
They sleep much cooler than ordinary cotton or polyester sheets and feel great against the skin.
If you want a good bargain on a bamboo sheet set, we recommend the Royal Hotel.
---
These sheets are the real deal. They are made from 100% bamboo viscose – no cotton and no microfiber.
If you sleep hot or live in a hot area, the Hotel Sheets Direct set will feel cooler than most other sheets you've ever slept on.
Pros
Extra-soft.
Ultra-cool – the best choice for hot sleepers.
Highly absorbent – great for night sweats.
Surprisingly affordable.
Excellent customer service.
Cons
The sheets are thin.
They wrinkle easily.
Our Review
Most of the cheaper bamboo sheets you'll find online are bamboo blends. The Hotel Sheets Direct sheet set is an exemption.
It costs less than some bamboo blend sheets, but it's made from 100% bamboo viscose.
We know they sound too good to be true. We were also suspicious. But we found out that the reason they are this affordable is that the sheets are thin.
Thankfully, they still last long and don't tear easily.
The thin fabric has an upside – it makes the sheets more breathable. Hot sleepers will love the cooling performance of these sheets.
They sleep so coolly that they can reduce heating from a memory foam mattress.
You'll also love the Hotel Sheets Direct set if you are looking for extra-cool sheets that will make summer nights more bearable.
The sheet set has the usual four pieces. The fitted sheet fits mattresses up to 15" tall.
The set is available in all standard sizes, from twin to Cal king. You can also order a split king.
As for colors, there are about 15 options available.
One thing worth mentioning, and which almost every customer has praised is the company's excellent customer service. They are quick in replying to queries, and if there's a problem with your sheets, they'll promptly send a new set.
Issues & Limitations
If you prefer thicker sheets, the Hotel Sheets Direct sheet set is not for you. The fabric is fairly thin.
Even though it doesn't tear easily, the set will likely not last as long as more expensive and thicker bamboo sheets. We recommend buying at least two sets, so you don't wear sheets too quickly.
One common complaint from customers is that the sheets wrinkle easily. We are not sure whether this is because of the thin fabric since bamboo rayon sheets normally don't wrinkle.
But the wrinkling problem is mostly aesthetic – it doesn't affect how comfortable the sheets feel.
Bottom Line
The Hotel Sheets Direct set is one of the best deals we found. It's surprisingly affordable for 100% bamboo sheets but doesn't compromise on quality.
It's a bit thinner than we'd like, but that doesn't affect the sleeping experience. If anything, it improves cooling.
---
You've no doubt heard all the eco-friendly hype surrounding bamboo sheets. They are indeed more environmentally friendly than most other fabrics like polyester and microfiber.
But most types of bamboo sheets are not as green as most companies tout them to be. Specifically, the process of turning bamboo into rayon involves toxic chemicals.
This is where bamboo lyocell sheets are different from the more common bamboo rayon sheets.
Bamboo lyocell sheets use non-toxic chemicals. More importantly, these chemicals are re-used rather than disposed of into the environment (what's called a closed-loop production).
That's why the Ettitude bamboo lyocell sheet set is our top eco-friendly pick.
Pros
Eco-friendly sheets.
Soft and cool.
Hypoallergenic.
Financing option.
Cons
Our Review
If you are concerned about the chemicals used to make bamboo rayon sheets, Ettitude's lyocell sheets are an eco-friendlier alternative.
The luxury sheets are super-soft and sleep cool. Similar to bamboo rayon sheets, they are also hypoallergenic and have some antibacterial properties.
The sheets have a 300-thread count, which is equivalent to a luxury cotton sheet with a 1000-thread count.
The set includes a fitted sheet, a flat sheet, and two pillowcases.
The sheets are available in all standard sizes. You can also choose from several colors and styles, including plain and striped.
The sheets are a bit pricey, but Ettitude offers an option to finance your purchase through Klarna. Instead of making a single large payment, you pay in smaller monthly installments (you'll still receive your sheets immediately).
Issues and Limitations
As we've mentioned, Ettitude bamboo lyocell sheets are pricey. If you are looking for a budget bamboo sheet set, consider buying the Hotel Sheets Direct set instead.
Bottom Line
Though expensive, the Ettitude sheet set is worth it. It's safer for the environment, is great for warm nights and has the ultra-soft feel of luxury sheets.
---
If you don't mind spending a bit more money on luxury bamboo sheets, we recommend this luxury set from Cariloha.
The sheets are 100% bamboo with a 400 thread count. They are softer than 1000 thread count Egyptian cotton sheets, and they get softer with each wash.
If you aren't already a sheet snob, you'll probably become one after sleeping on the Cariloha set. Nothing else will feel as good.
Pros
Super soft.
Highly breathable – great for hot sleepers.
100% bamboo viscose.
Hypoallergenic.
Cons
The flat sheet is a bit small.
Threads start coming loose after some time.
Pricey.
Our Review
When it comes to luxury sheets, cotton is the most common choice. But bamboo is worth considering.
Bamboo sheets are softer and cooler than cotton sheets with the same thread count.
The Cariloha set is 100% bamboo and has a 400 thread count. This is equivalent to an Egyptian cotton sheet with a thread count of more than 1000.
The bamboo set is eco-friendly, hypoallergenic, and has some antibacterial effects that help keep the sheets smelling fresh.
The set includes a flat sheet, a fitted sheet for mattresses up to 18" thick, and two pillowcases.
You get a 100-night in-home trial, during which you can return the sheets if you don't like them or they develop an issue. The sheets also come with a 1-year quality guarantee.
Issues and Limitations
There are several complaints that the flat sheet is too small. When you place it on the mattress, there's barely any overhang to secure it properly.
There's also an issue with the threads coming loose after some time, a problem we did not expect for sheets that cost this much.
Thankfully, the company is quick to send replacements when you contact them and send photos of the problem.
Still, we are not so confident about the longevity of the Cariloha bamboo sheet set.
Bottom Line
Despite a couple of quality issues, we still think the Cariloha luxury bamboo sheets are a great choice for anyone looking for extra-soft, plush, and cool bamboo sheets.
---
What are the benefits of Bamboo Sheets?
Soft
Bamboo is often compared to silk in terms of texture. It has that ultra-soft feel you get from five-star hotel sheets.
Bamboo sheets make it a pleasure to get into bed every day. They feel great against your skin, and help you sleep more comfortably.
Remember that softness varies with the type of fabric. Bamboo linen and lyocell sheets may be less soft than cotton.
Hypoallergenic and Antibacterial
Bamboo fibers are naturally hypoallergenic, making bamboo sheets a great choice for people with allergies and sensitivities. Bamboo sheets are also healthier for those with asthma.
As for being antibacterial, scientists are still researching that claim. Sure, bamboo in its natural state has proven antibacterial benefits. But processed bamboo rayon loses most of those antibacterial properties.
As a result, bamboo sheets have limited antibacterial benefits. That's still better than cotton sheets, which are antibacterial at all.
Breathable
Bamboo sheets are the best choice for hot sleepers. They have excellent breathability, which allows air to flow easily through the fabric.
This prevents heat from your body from building up under the sheet.
If you are a hot sleeper, live in a hot climate, or you simply want cool sheets, you can't go wrong with bamboo. Just make sure that they are made from 100% bamboo viscose.
Some bamboo sheets are blends, meaning they incorporate other materials like cotton. These types of sheets may not sleep as cool.
Moisture-Wicking
Bamboo sheets are also highly absorbent. This is a big plus for people who experience night sweats.
The fabric easily wicks away sweat, leaving you cool, dry, and comfortable.
Another reason bamboo sheets are great for night sweats is their pliable nature. They settled close to your skin, which allows the fabric to absorb sweat before you get drenched quickly.
Durable
The lifespan for most sheets is two years. Bamboo sheets, when well cared for, can last well over five years.
Many bamboo bed sheet users say they've heard theirs for more than five years without any fading, tearing, pilling, or any kind of wear.
If you are tired of buying new bedsheets every 1-2 years, we highly recommend a bamboo set. Get 2-3 sets that you can interchange to prevent premature wear and tear caused by frequent washing and drying.
Note that durability depends a lot on the quality of sheets. Cheap bamboo sheets, especially those that are blended with other fabrics, don't last long.
---
What Are Bamboo Sheets Made Of? 
Bamboo sheets are made with bamboo fibers. Bamboo from specific bamboo species is harvested and shaved into small chips.
The chips are soaked to form a pulp. The pulp is then dried and spun into rayon fiber, which is used to create bamboo sheets.
Because the bamboo goes through a fairly aggressive chemical process, bamboo rayon (and in extension, bamboo rayon sheets) is considered semi-synthetic. It is not 100% natural.
That said, bamboo sheets and the process of making them are more eco-friendly compared to other materials like cotton.
Note that, while bamboo rayon is the most common material used to make bamboo sheets, it is not the only one.
If you want an all-natural option, get bamboo linen sheets. These are made by crushing bamboo and soaking it in a natural enzyme to extract the fibers.
The resulting linen fabric is all-natural and more eco-friendly. However, bamboo linen lacks the luxury soft feel of bamboo rayon.  It also wrinkles easily. But it sleeps just as cool as rayon sheets.
Other types of bamboo sheets are made from bamboo lyocell. Lyocell involves chemicals, but they are less toxic than those used to make bamboo rayon.
In terms of softness, bamboo lyocell sheets fall somewhere between bamboo rayon and linen sheets.
---
Buying Guide: What to Look for in a Set of Bamboo Sheets
You'll come across a lot of marketing speak and exaggerated claims when shopping for bamboo sheets. Here's how to choose the right set for your needs and budget.
Material
There are four types of materials used in bamboo sheets:
Bamboo rayon: This is the most common. Bamboo rayon sheets are cool, soft, and last long. On the downside, they are made using chemicals that could harm the environment. As for price, they run the gamut ranging from budget to luxury depending on thickness and weave quality.
Bamboo lyocell: This is an eco-friendlier option. Lyocell sheets are almost as soft as rayon sheets and sleep just as cool. On the downside, it's hard to find budget bamboo lyocell sheets. Most are in the mid to high price range.
Bamboo linen: This is the most eco-friendly option. Bamboo linen sheets are made using a natural enzyme. They are not as soft as rayon or lyocell sheets, but they sleep just as cool.
Bamboo blend: Some bamboo sheets consist of bamboo and some other material like cotton or microfiber. Bamboo blend sheets are cheaper than most 100% bamboo sheets.
Weave
Just like cotton sheets, bamboo sheets come in different weaves.
A Sateen weave results in ultra-soft luxurious sheets. On the downside, sateen bamboo sheets are pricey and require gentle handling since they are fragile.
A Percale weave produces sheets with a crispier feel. Though not as soft as sateen sheets, percale sheets sleep cooler.
Twill sheets are more durable than other types of weaves. But they don't match the softness of percale or sateen.
Other weave options include jersey and satin.
Softer is (Usually) Better
A softer sheet will feel better in bed. It's gentle on your skin and has a better moisture-wicking ability because of how it settles closely against your skin.
If you want an ultra-soft sheet set, look for one that's made from 100% bamboo viscose. Bamboo rayon is the softest fabric with bamboo lyocell coming in at a close second.
Thread Count
Manufacturers love hyping up a high thread count, with some going as far as lying about it.
While thread count affects the feel of a sheet (higher thread count generally results in a softer sheet), higher is not always better.
For cotton sheets, the best thread count is between 300 and 500. For bamboo sheets, a 200-400 thread count is perfect.
Bamboo is super soft, so a 300-thread count sheet will feel just as soft as an 800+ thread count cotton sheet.
---
FAQs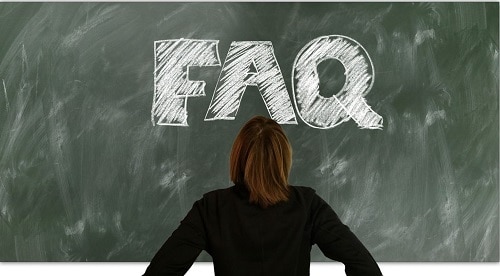 Are bamboo sheets good?
Bamboo sheets are soft, sleep cool (are breathable), and absorb sweat with ease. Good quality, 100% bamboo sheets, may feel softer and cooler than cotton sheets.
Are bamboo sheets better than cotton?
In some respects, yes, bamboo sheets are better than cotton. Where bamboo shines are softness, thermal regulation (bamboo sheets sleep cooler), and moisture absorption.
Bamboo sheets are also more durable than cotton sheets.
Are bamboo sheets soft?
It depends on the type of material and weaves. Bamboo rayon (made from 100% viscose) is the softest material.
Additionally, a sateen weave makes for softer sheets compared to percale and twill weaves.
Are bamboo sheets cool?
Yes, bamboo sheets sleep cool, thanks to their high breathability. Cooling performance varies with the type of material and weave.
100% bamboo sheets are the best at cooling compared to bamboo blends. Bamboo sheets with a percale weave sleep cooler than those with a sateen weave.
---
See My Favorite Products of 2021!
Select a list >
Mattresses
Toppers & Pads
Cooling/Heating
Pillows
Sheets
Touch a tab above to reveal my top picks for that category.
---
Learn More
Compare Mattresses Side-by-Side
---
Affiliate Disclosure
Affiliate Disclosure: I may earn a small commission (at no cost to you) if you purchase a mattress after clicking a referral link or using a coupon code on this site. That said, all content and opinions on this site are my own and are NOT affected by these payments.
This site participates in the Amazon Services LLC Associates Program, an affiliate advertising program designed to provide a means for sites to earn advertising fees by advertising and linking to Amazon.com.
*Amazon and the Amazon logo are trademarks of Amazon.com, Inc, or its affiliates.
---