NOTE: We earn from qualifying purchases made via Amazon Associates and other affiliate programs. Learn more.
---
The Lucid L300 is an adjustable budget base that provides a variety of sleeping (and seating) positions and includes USB ports on both sides of the bed (most adjustable bases annoyingly have the USB ports on one side).
It's one of the easiest adjustable bases to assemble. Once assembled, it supports up to 750lbs of weight.
For the low price tag, however, you won't get certain features, including massage and a zero-gravity preset button. But if you are looking for a pocket-friendly no-frill adjustable base, the Lucid L300 is perfect for you.
Read on for our full review of the Lucid L300, including the features we love and those that you'll miss out on.
---
What's In This Adjustable Base Review?
This Lucid L300 Adjustable Base is a 10-minute read.
If you'd rather not go through it all, use this table of contents to skip to the features that are most important for you.
---
About Lucid L300 Adjustable Bed Base 
Key Features
1. Head and Leg Lift
Let's start with the obvious features: head and leg lift. Each is independent, so you can lift just the head or just the bottom section. This allows you to elevate each exactly where you feel most comfortable.
The head section can lift to 60 degrees while the bottom of the bases rises to 45 degrees.
Note that the L300 adjustable base does not come with a preset zero gravity position. But this is only a minor inconvenience since you can adjust the base using the remote to the zero gravity position.
Simply raise both the head and the legs until you get that weightless feel. It may take some trial and error to get the position right. Once you find the perfect position, press the M button to save it.
Now any time you want the zero gravity position, you just press M.
2. Wireless Remote Control with Memory Button
The included wireless remote control is super easy to use. There are only seven buttons on it, intuitively laid out depending on which part of the adjustable base they control.
The top four buttons adjust the top and bottom sections of the base while the bottom three buttons are for memory, flashlight, and flat.
We've already mentioned the memory button; you can use it to save a comfortable zero gravity position. You can also use it to save your favorite position for sleeping, reading, watching TV, and so on.
Note that you can only save one position. This is inconvenient considering that the L300 remote control does not have preset buttons for zero gravity, TV, and anti-snoring like most adjustable bases.
A couple of extra memory buttons would have been handy for saving additional positions.
The flat button returns the base to the default flat layout while the flashlight button lights a flashlight at the back of the remote, a handy feature for nighttime use.
The remote control is backlit, so it's easy to use in the dark.
3. USB Ports
This is one area where the Lucid L300 does better than most other pricier adjustable bases in the market.
Instead of having USB ports on one side of the base, which is frustrating for couples, the Lucid L300 has two USB ports on each side.
Even better, one of the ports has a fast-charging capability.
If you like working or browsing in bed, the two ports will be handy. You can power or charge two devices at once.
Construction & Design
The Lucid L300 has a heavy-duty construction that can easily support up to 750lbs. Don't worry if you have a heavy hybrid or latex mattress; the L300 base will support it just fine.
Even extra-thick 16" mattresses rarely go above 200lbs in weight. Add the weight of one or two people, and there's plenty left to spare.
Dual motors raise and lower the top and bottom sections of the base without making much noise. The motors are responsive and raise or lower the base quickly. Not too quickly, that's it's jarring but fast enough that you don't have to wait forever for the bed to adjust to a new position.
Style-wise, the Lucid L300 adjustable base looks great. The charcoal gray upholstery has a beautiful modern look to it.
If you are not a big fan of the style, the Lucid L300 adjustable base can fit inside most bedframes.
Note that the L300 does not come with a headboard, but you can order headboard brackets and install your headboard.
Mattress Compatibility
Any mattress that is compatible with an adjustable base will work with the Lucid L300 – this includes innerspring, memory foam, hybrid, and latex mattresses.
As for thickness, Lucid recommends using it with mattresses that are 8" to 12" thick. You can still use a thicker mattress, but it will not flex as easily.
Price
The Lucid L300 is an adjustable budget base, with all sizes costing less than $1,000. See the latest L300 prices on Amazon.
Buying Options
On Amazon, the Lucid L300 adjustable base is available in Twin XL, Full, Queen, King, and Split King sizes.
If you are shopping for a mattress as well, you can order the L300 together with a 10" or 12" mattress. You can also order the adjustable base with headboard brackets, adjustable legs, and Bluetooth module.
Wait, did you say Bluetooth?
Yes, the Lucid L300 can work via Bluetooth. You plug on the Bluetooth module into the base and then link it to the free Lucid Base app. The app lets you control all the features and settings of the adjustable base from your smartphone.
Sleeping Experience and Customer Feedback
The most common sentiment among customers is that Lucid L300 is a really good value for money. For an adjustable base of its price, it's incredibly well made, works flawlessly, and feels like something that will last a long time.
The remote is easy to use, and the motor is silent.
Some taller users say they could do with a bit more leg lift than the max 45 degrees, but most people have no problem with the elevation.
Some features like massage and button preset are missing, but these are not essential. The massage feature on the most adjustable bases is disappointing anyway.
As for the presets, you can manually adjust the base for TV watching, anti-snoring, and zero gravity. Now, if only Lucid included more than one memory button. As it is, you can only save one position.
Warranty
Lucid offers a 10-year warranty for the L300 adjustable base, which is more than what you get with most pricier adjustable bases.
Return Policy
The standard Amazon return policy applies to the Lucid L300 adjustable base.
If you encounter a problem with the base, we recommend contacting Lucid before returning it. They have great customer service and will promptly send replacements for defective parts.
Delivery & Setup
The Lucid L300 adjustable base will be delivered in a box. Fair warning: it's heavy. The queen size base weighs close to 150lbs.
Have someone help you carry it inside and set it up.
With two people, assembly takes less than 10 minutes. All you need to do is screw in the legs and plug the base into an outlet.
Pros & Cons
Pros
Good value for money.
Sturdy and durable construction backed up by a 10-year warranty.
Easy assembly.
USB ports on both sides.
It can be fitted inside a decorative bed frame.
Cons
No presets for zero gravity, TV, and anti-snore.
No massage.
Only one memory button.
---
Final Verdict: The Lucid L300 Adjustable Base is Perfect For You If…
You want an affordable adjustable base that's well made and comfortable.
If you don't care about features like a massage; you want a no-frills adjustable base.
You and your partner frequently use mobile gadgets in bed. You'll love the USB ports on both sides of the bed.
---
FAQs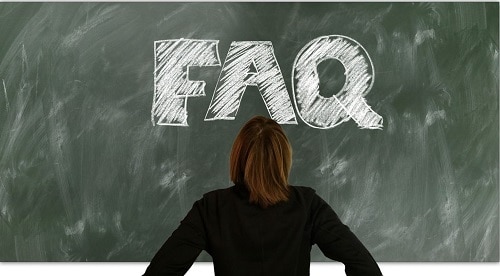 Can you use any mattress with the Lucid L300?
Yes, you can, as long as it is compatible with an adjustable base. You don't need to buy a new mattress.
Does the Lucid L300 adjustable base come with a headboard?
No, it doesn't. But you can order headboard brackets and install your own heard board.
Can I adjust the height of the Lucid L300?
No, you can't, unless you order the adjustable legs. You can then use these legs instead of the ones that come with the L300.
Can I use the Lucid L300 with a bed frame?
Yes, you can. Check the dimensions of the bedframe against those of the L300 base to make sure the base will fit inside the frame.
---
How the Lucid Adjustable Base Compares
Read our reviews of other adjustable bases to see how Lucid compares to other popular adjustable bases in the market.
---
Where To Buy & Save
---
Affiliate Disclosure
Affiliate Disclosure: I may earn a small commission (at no cost to you) if you purchase a mattress after clicking a referral link or using a coupon code on this site. That said, all content and opinions on this site are my own and are NOT affected by these payments.
This site participates in the Amazon Services LLC Associates Program, an affiliate advertising program designed to provide a means for sites to earn advertising fees by advertising and linking to Amazon.com.
*Amazon and the Amazon logo are trademarks of Amazon.com, Inc, or its affiliates.
---