NOTE: We earn from qualifying purchases made via Amazon Associates and other affiliate programs. Learn more.
---
If you time it right, you can get a good deal on a new mattress. Most manufacturers and retailers offer discounts on special days and occasions.
Luckily, there are plenty of such days throughout the year. You don't have to wait long to bag a good deal.
Here are our smart tips on how to time your mattress purchase.
---
Federal Holidays
Almost all brands, mattress-related or otherwise, have discounts and offers during federal holidays including Christmas, New Year's, Thanksgiving and Labor Day.
It's especially easy to find mattress deals and discounts during patriotic holidays like Memorial Day, Independence Day, and Veterans Day.
Don't just wait until that particular day to look for deals online.
Most retailers and manufacturers start offering deals a week or two early and extend them past the actual holiday.
For holidays like Christmas and Thanksgiving, the discount periods can be unusually long.
---
Black Friday and Cyber Monday
Thanksgiving sort of ushers comes with a period of discounts and giveaways. Once offers begin during Thanksgiving, they never really end until New Year arrives.
They intensify during Black Friday when most brands give their deepest discounts yet.
It's not unusual to find discounts of up to 50%.
Take this opportunity to buy that pricey luxury mattress you've always wanted but found too expensive. Also look for discounts on other bedding like pillows, sheets, and mattress protectors.
Cyber Monday also comes with plenty of great bargains and considered as the best time to buy a mattress.
Note that big box retail stores will usually be crowded during these days as people rush to take advantage of discounts.
We highly recommend shopping online. That's is the best time to buy a mattress where you'll get the best deals anyway, and you'll find a wider variety of mattresses to choose from.
---
When a New Company Launches
Many new mattress companies launch with significant discounts to attract attention and get their first customers.
Take advantage before prices start to go up.
Between March and May
Most companies launch new models in Spring, usually towards the end of the season. In June, new (often more expensive) mattress models are in.
Time your purchase between March and May when many companies are looking to finish their older stock and are thus more likely to offer discounts.
Note that this trick doesn't work with all companies, especially bed-in-a-box brands.
These brands usually don't have large stocks lying around; they manufacturer on demand. But they might still offer discounts on an older model when they introduce a new one.
Anytime
If you need a new mattress, you don't have to wait for a holiday or a significant sale to get a discount.
Because of intense competition, especially among online mattress companies, many of them offer discounts frequently.
If one brand doesn't have any offers, you'll find another that does.
You need to do your research, compare among different mattresses, and find the best deal.
Our list of the best mattress discounts is a good place to start.
---
Where to Find the Best Deals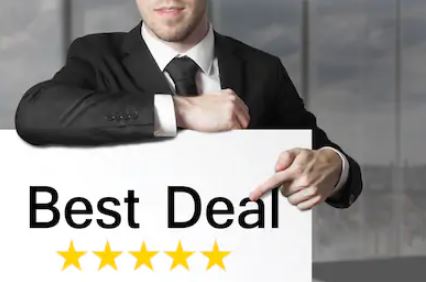 If you want to get the best deal on a new mattress, shop online.
Because online mattress companies have fewer overheads, they tend to offer deeper discounts.
Even without discounts, mattresses are generally cheaper online.
You can get a good quality Queen memory foam mattress for $400-$900, a premium natural latex mattress for less than $1,500 and a luxury innerspring mattress for under $2,000.
bed-in-a-box mattresses – mattresses that ship compressed into a box – are especially affordable. Add the easy-to-find discounts, and you can get yourself a new mattress at a surprisingly low price tag.
When shopping online, start with the official websites of well-known brands like Casper, Nectar, and Nest Bedding.
They often provide deeper discounts (and better perks) than buying the same mattresses on Amazon or another online retailer.
---
Final Thoughts
Buying a high-quality mattress is no longer the pricey investment it once was. Companies are clamoring to sell you very affordable mattresses through discounts and other offers.
While you can get a good bargain any time of the year, keep an eye out for particularly great deals during holidays and special occasions.
Remember to check the actual price and not just the percentage discount. The mattress may have been expensive, to begin with.
Compare the discounted price with what other brands are offering and pick the one that best fits your pocket.
---
Affiliate Disclosure
Affiliate Disclosure: I may earn a small commission (at no cost to you) if you purchase a mattress after clicking a referral link or using a coupon code on this site. That said, all content and opinions on this site are my own and are NOT affected by these payments.
This site participates in the Amazon Services LLC Associates Program, an affiliate advertising program designed to provide a means for sites to earn advertising fees by advertising and linking to Amazon.com.
*Amazon and the Amazon logo are trademarks of Amazon.com, Inc, or its affiliates.
---