NOTE: We earn from qualifying purchases made via Amazon Associates and other affiliate programs. Learn more.
---
Leesa Hybrid is the hybrid (and more luxurious) version of the Leesa original mattress. It combines the deep body hug of memory foam with the support and responsiveness of pocket coils.
DreamCloud is one of the best bargains on a hybrid mattress we've seen. It's in the same price range as memory foam mattresses but offers the luxurious sleeping experience of hybrid mattresses.
---
What's In This Comparison?
In this in-depth comparison, we compare Leesa Hybrid vs. DreamCloud in important areas like construction, firmness, comfort, and price.
If you are thinking about buying a hybrid mattress, Leesa Hybrid and DreamCloud are both great choices. Read on to find out which of the two fits your needs and budget.
---
Leesa Hybrid vs. DreamCloud Verdict: Which one Should You Buy?
[one_half]
I gave Leesa Hybrid an overall rating of 4.7 out of 5.0
BUY LEESA HYBRID IF:
You want a medium-firm luxury pocket coil mattress at an affordable price.
You want a mattress with good support and responsiveness.
You are a hot sleeper.
[/one_half] [one_half_last]
I gave DreamCloud an overall rating of 4.8 out of 5.0
BUY DREAMCLOUD IF:
You want a luxury pocket coil hybrid mattress at a bargain price.
You want a mattress with excellent support and responsiveness.
You weigh more than 220lbs
You want a mattress that will last a long time.
You are a hot sleeper.
[/one_half_last]
---
Key Differences
While both mattresses have a hybrid construction (foam + pocket coils), there are a couple of differences in construction. The most notable is thickness: Leesa Hybrid is 11" tall and DreamCloud is 15" tall.
DreamCloud has a Euro top that gives it a plusher feel. Leesa Hybrid doesn't have an ultra-plush pillow top.
Because of its thicker profile, DreamCloud is the best choice for heavier sleepers weighing more than 220lbs while Leesa Hybrid is ideal for lower and average weight sleepers.
DreamCloud is much more generous with its trial period (1 year) and warranty (lifetime). Leesa Hybrid offers a standard 100-night trial and a 10-year warranty.
Price-wise, DreamCloud is the better deal. A DreamCloud queen costs $1,099, while a Leesa Hybrid queen costs $1,444.
---
Mattress Construction Comparison
Leesa Hybrid and DreamCloud are pretty similar in their construction. Both have a hybrid design, where they combine pocket coils and foam to provide a great mix of pressure relief, support, and responsiveness.
Leesa Hybrid Construction
The first layer of the Leesa Hybrid mattress consists of hole-punched (perforated) foam. The holes improve breathability, which cools the mattress. The foam is slightly bouncy to provide a nice responsive feel when you lay on the mattress or turn.
Next is a memory foam layer that cuddles your pressure points. Because the memory foam is placed lower in the mattress, it doesn't retain much heat.
The base of the mattress consists of a pocket coil layer sandwiched between two layers of stabilizing foam.
All these layers are wrapped in a soft and breathable cover made from polyester and Lycra. Lycra gives the cover a stretchy feel.
DreamCloud Construction
DreamCloud's most notable aspect is its extra-thick 15" profile.
The top layer of the DreamCloud mattress is a plush memory foam Euro-top draped in a Mongolian cashmere cover. Yes, it sounds luxurious and feels luxurious as well.
A layer of gel memory foam provides further pressure relief. The gel takes away excess heat from your body to help you sleep cool.
A layer of polyfoam provides transitional support. It ensures you don't sink in too far and shields you from feeling the firm pocket coils underneath.
Pocket coils in the base provide deep compression support and keep the mattress from sagging. Below the pocket coils is a thin layer of stabilizing foam.
---
Comfort and Firmness Comparison
Leesa Hybrid Comfort and Firmness
Leesa Hybrid is a medium-firm mattress, so it should feel great for most types of sleepers. It is especially ideal for back and stomach sleepers.
Despite being 4" shorter than DreamCloud, Leesa Hybrid is still a good choice for heavier sleepers. According to Leesa, the mattress can comfortably support an individual weight of up to 350lbs. The pocket coils provide plenty of support.
DreamCloud Comfort and Firmness
DreamCloud is also a medium-firm mattress. Like Leesa Hybrid, most sleepers will find it comfortable. We recommend it for back and stomach sleepers as well as anyone who loves a top pillow mattress.
For sleepers weighing more than 300lbs, DreamCloud is the best choice. The thick profile and firm pocket coils prevent bottoming out and ensure the mattress lasts a long time.
---
Sleeping Experience Comparison
While both Leesa Hybrid and DreamCloud are luxury mattresses, DreamCloud's plush pillow top gives it a consistently higher comfort rating among customers.
Leesa Hybrid Sleeping Experience
Leesa Hybrid feels a lot like other hybrid mattresses: a moderate amount of body hug, good firm support, and a high level of responsiveness (bounciness).
Edge support is great, thanks to the pocket coils. This is good if you sleep near the edge or often sit at the edge of your bed.
The Leesa Hybrid mattress sleeps cool. The breathable cover and the perforated foam in the top layer keep excess heat flowing out of the mattress. The pocket coils also help a lot with cooling – they maintain a good level of airflow, which prevents heat buildup.
Motion transfer is minimal. Again, the coils prove very helpful. Because they are individually wrapped, they transmit little to no disturbance across the mattress.
DreamCloud Sleeping Experience
Despite being cheaper, DreamCloud has a more luxurious feel. This is because of the plush memory foam Euro-top and the ultra-soft cover.
Support (including edge support) and responsiveness are just as good as in the Leesa Hybrid mattress.
DreamCloud also sleeps just as cool as Leesa Hybrid. The breathable cover and pocket coils keep the bed cool in all kinds of weather.
The thick foam layers and the pocket coils greatly reduce motion transfer. If your partner tosses a lot at night, you'll barely feel their movements.
---
Price Comparison
DreamCloud is the best bargain between the two mattresses. To be honest, it's almost impossible to find a good quality hybrid mattress at DreamCloud's price range.
Here are the latest prices for both mattresses.
If you prefer paying for your new mattress in smaller monthly installments, you can apply for Affirm financing. Both Leesa and DreamCloud offer that option.
Visit their official websites to check out the Ts and Cs and to pre-qualify.
---
Warranty and Returns
Leesa Hybrid Warranty and Returns
Leesa offers a standard 100-night in-home trial period on all their mattresses.
There's a mandatory 30-day break-in period that's meant to give your body time to get used to the new mattress.
If, after 30 days, you still don't find the Leesa Hybrid mattress comfortable, you can return it and get a full refund.
If you keep the mattress, you'll be covered by a 10-year non-prorated warranty.
DreamCloud Warranty & Returns
DreamCloud's policies are more generous.
You get a whole year to try the mattress at home. This is great since you get to test the mattress in many different situations, including all seasons. You can check how cool it stays in summer and whether it gets too cold in winter. It's also a chance to see how well the mattress holds up.
Similar to Leesa Hybrid, there's a 30-day mandatory break-in period.
After the 30 days, you can return the mattress at no cost.
If you keep the mattress, you'll be covered by a lifetime non-prorated warranty.
---
Shipping and Delivery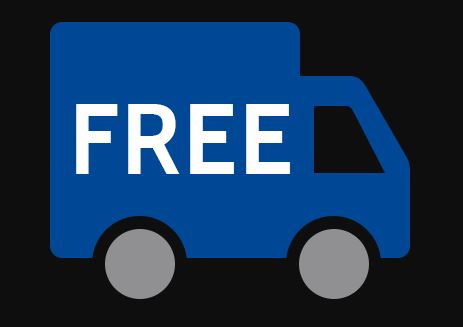 Leesa Hybrid Shipping and Delivery
One thing we love about Leesa is that they ship free to all 50 states. There are no extra shipping costs for Hawaii and Alaska customers.
The mattress is easy to set up (have someone around to help you). You can also pay $150 to have the delivery crew bring the mattress into your home and set it up for you. They can even take away your old mattress if you want.
Note: In-home/white glove delivery may not be available during the Covid-19 health situation. Check with Leesa before ordering the mattress.
DreamCloud Shipping and Delivery
DreamCloud's shipping policy is more standard – free shipping to all 48 contiguous states, extra shipping fees for Alaska and Hawaii.
DreamCloud also offers white glove delivery for an extra $149. But be sure to check with them if it's still available at this time.
Most companies are only doing curbside deliveries.
---
Where To Get The Best Deal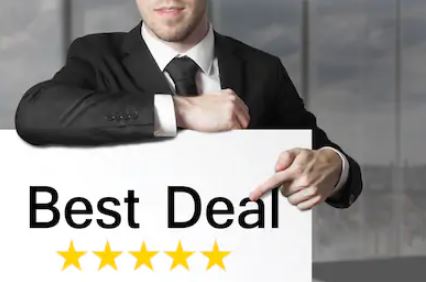 Leesa Hybrid
DreamCloud
---
Affiliate Disclosure
Affiliate Disclosure: I may earn a small commission (at no cost to you) if you purchase a mattress after clicking a referral link or using a coupon code on this site. That said, all content and opinions on this site are my own and are NOT affected by these payments.
This site participates in the Amazon Services LLC Associates Program, an affiliate advertising program designed to provide a means for sites to earn advertising fees by advertising and linking to Amazon.com.
*Amazon and the Amazon logo are trademarks of Amazon.com, Inc, or its affiliates.
---