NOTE: We earn from qualifying purchases made via Amazon Associates and other affiliate programs. Learn more.
I love online mattresses and recommend them highly to readers of this website.
They are cheaper (by far!), come with long trial periods and you get more value for your money.
But there is one downside to buying a mail order mattress. Leading brands like Casper and Leesa are only a few years old, no more than 5 or 6. Most people who bought their mattresses online have had them for even less time.
While online mattress companies say their products can last at least 10 years, that has yet to be proven in real life.
So how can we be sure that these mattresses are as durable as their manufacturers claim?
To be sure I don't think most of them are lying. It's highly likely that these mattresses will last as long or almost as long as the sellers say they will be it 10, 15 or 20 years.
But if you are a skeptical shopper, like me, you need more assurance than just the sales talk of the manufacturer.
Here are the 4 durability indicators I look for when reviewing a mattress and which you can use to tell how long an online mattress will last.
1. Price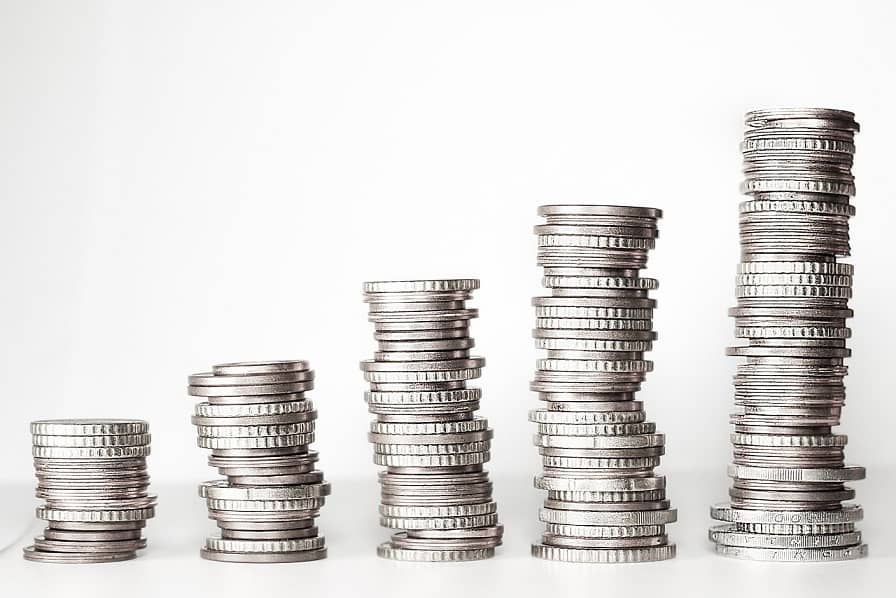 Generally, pricier mattresses last longer. They are thicker, have better overall support and use better quality materials.
So if you want a long lasting mattress, be ready to spend a bit more money. For around $700-$1,000, you can get a mattress that will last 10 years. For $1,000-$2,000 you can get one that will last for 15-20 years and beyond that you can some that last as long as 25 years.
Note that price is not always the best indicator for longevity. You can still pay a lot for a mattress only for it to tap out in a few years. So consider these other factors too.
2. Warranty
The warranty is an indicator of how long the manufacturer expects the mattress to last. If the warranty is 10 years long, expect the mattress to last just about as long or thereabouts. Same goes for mattresses with 15, 20 and 25 year warranties.
Some companies like Nest Bedding go as far as to offer lifetime warranty. They cover the mattress for as long as you own it.
When using warranty to predict a mattress' durability, it is important to read the fine print.
Some companies offer long warranties but make it virtually impossible to make a claim. So check that they don't have tedious requirements that are almost impossible to achieve when making a claim.
3. Base Thickness and Overall Height
One of the first things I check in a new mattress is the height of the base layer. A base that is at least 6 inches thick is a good sign that the mattress will withstand years of use.
The full mattress height is also important. A mattress that is thin (less than 9 inches) may not last long especially if a couple or someone with a big body will be sleeping on it. There isn't enough compression support to prevent sagging.
The most durable mattresses measure at least 11 inches in thickness. 14-inch mattresses can last two decades and will often come with a similarly long warranty.
4. Materials Used
Hybrid mattresses are usually the longest lasting mattresses. The combination of foam and innerspring creates a highly durable mattress with more anti-sag support than in other types of mattresses.
Among foam mattresses, latex mattresses are generally more durable than memory foam. You'll find companies combine memory foam and latex foam to create a mattress that is soft and comfortable yet supportive and long lasting.
Some mattresses use other types of latex-like foam (e.g. Avena foam in Leesa) to lengthen the life of the mattress.
Avoid cheap mattresses that contain only memory foam. They may feel plush and soft at first but they will not last long. They'll also ruin your back with their terrible support.
Final Advice
So, what does a durable mattress look like?
It will be at least 11 inches thick with at least half of that thickness going to the base layer. It will be a latex + memory foam, latex-like proprietary foam + memory foam or innerspring + foam mattress.
The warranty on the mattress will be at least 10 years long and in more durable mattresses, 15 or 20 years. Finally, you'll have to cough up more money for it; at least $700.
---
Affiliate Disclosure
Affiliate Disclosure: I may earn a small commission (at no cost to you) if you purchase a mattress after clicking a referral link or using a coupon code on this site. That said, all content and opinions on this site are my own and are NOT affected by these payments.
This site participates in the Amazon Services LLC Associates Program, an affiliate advertising program designed to provide a means for sites to earn advertising fees by advertising and linking to Amazon.com.
*Amazon and the Amazon logo are trademarks of Amazon.com, Inc, or its affiliates.
---