NOTE: We earn from qualifying purchases made via Amazon Associates and other affiliate programs. Learn more.
---
Online mattress companies generally have friendlier policies compared to traditional brick and mortar stores.
The return periods are more extended, there are usually no restocking fees, and the warranties are generous as well.
But don't just rely on the marketing speak they have plastered in bold all over the website. It's important to read the fine print to avoid any surprises later.
Here are the five things to check before buying an online mattress.
1. Financing
If the mattress you are eyeing is a bit out of your budget, most companies now offer easy financing through partners like Affirm and Klarna.
But check the terms and conditions carefully before you take the offer. Here are the most important details to confirm.
What's the interest rate? Sometimes you can get zero or lower interest if you pay within a specified period.
What's the repayment period? Most companies offer 3, 6, and 12-month options. The interest rate can vary with different repayment periods.
Will they finance the entire purchase price or only a part of it?
Are there late payment fees?
2. Shipping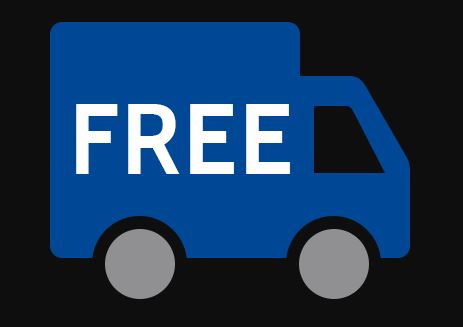 'Free shipping' is usually the case with almost all online mattress companies, but there are exceptions.
Many companies will not ship to Alaska, Hawaii and other non-contiguous US territories such as Guam and Puerto Rico. If they do, they charge for shipping.
If you are in one of the continental 48 states, it's still important to check whether there are any shipping fees.
Also, confirm delivery details.
How long does delivery take?
Do they offer white glove delivery and if they do, how much does it cost?
Can you select a specific delivery date?
Do they offer expedited shipping?
Unless you are paying for white glove delivery (where they deliver the mattress and set it up for you), it's a good idea to check the weight and dimensions of the package.
Usually, you'll need an extra pair of hands to carry the mattress inside and set it up.
3. Trial Period and Return Policy
It's not enough to know that the company provides a 100-night trial period. Read the actual return policy for the finer details.
One of the conditions many companies have is that you can only return the mattress after sleeping on it for a certain period – usually 30 days. This is to give customers time to get used to the mattress and decide whether they want to return it.
Returns are usually free but check to be sure. Some companies charge a restocking fee or ask you to pay for return shipping.
Also, check the return process. Most online mattress companies offer to pick up the mattress from your home. Others ask you to donate it to a nearby charity and send them the receipt.
4. Exchanges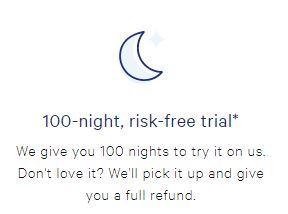 In addition to returns, some companies offer the option of exchanging your mattress with a different one.
If you think you might need to exchange the mattress, check the Ts and Cs before you order.
Typically, you'll have to pay the difference if you exchange the mattress for a more expensive one. Check if there are any other fees and whether you'll be responsible for return shipping.
Also, many mattress companies do not offer a trial period once you exchange the mattress. So you cannot return it or exchange it again if you don't like it.
5. Warranty
Finally, read the warranty before you buy the mattress. The link to the full warranty is usually somewhere at the bottom of the website.
If you can't find it, contact the company and ask them to send you a copy by email.
In addition to the warranty period, here are the important details to look for in the warranty.
Prorated or non-prorated? Non-prorated warranties are the most common. It means the company will cover you in full if you ever make a claim. If it's prorated, you pay a percentage of the purchase price to get a new mattress. The percentage depends on how long you've had the mattress (usually zero the first 2-5 years and goes up every couple of years after that).
What does the warranty cover? Most warranties cover quality issues (e.g., a zipper that's not working) and depressions in the foam greater than 1-1.5 inches. Damage caused by improper use, such as using the wrong foundation is not covered. Accidents such as soiling the mattress and burns are also usually not covered.
Shipping costs. Check who is responsible for the costs of shipping the mattress.
Once you are all read up on the fine print, you are ready to checkout.
---
Affiliate Disclosure
Affiliate Disclosure: I may earn a small commission (at no cost to you) if you purchase a mattress after clicking a referral link or using a coupon code on this site. That said, all content and opinions on this site are my own and are NOT affected by these payments.
This site participates in the Amazon Services LLC Associates Program, an affiliate advertising program designed to provide a means for sites to earn advertising fees by advertising and linking to Amazon.com.
*Amazon and the Amazon logo are trademarks of Amazon.com, Inc, or its affiliates.
---