NOTE: We earn from qualifying purchases made via Amazon Associates and other affiliate programs. Learn more.
---
Looking for a comfortable online mattress?      
You've come to the right place.
In this 4-way comparison, we compare Puffy vs. Casper vs. Purple vs. Tuft & Needle.
All four companies make high-quality mattresses with each brand selling at least two models at different price points.
---
What's In This Comparison?
We discuss how these mattresses differ from each other on the most essential features.
Use the table of contents above to jump to a specific section.
---
Our Take
If you are in a hurry, here's my quick take on these four mattresses:
| Mattress | Rating | Price w/ discount | Our Take |
| --- | --- | --- | --- |
| Puffy | 4.7 | $599 - $1,249 | A less expensive alternative to Casper or Leesa - with a lifetime warranty. |
| Casper | 4.5 | $930.75 - $1,610.75 | The original one-size-fits-all memory foam mattress, recently updated with better support for your spine. |
| Purple | 4.7 | $699-$1898 | An incredibly comfortable - and affordable - foam mattress that adapts itself to your body like no other. |
| Tuft & Needle | 4.5 |  - Check Price on Amazon | The cheapest memory foam mattress sold online that doesn't sacrifice on quality or comfort. Great customer service, too. |
---
Mattress Construction
Puffy, Purple and Tuft & Needle each offer two mattresses with different designs, whereas Casper sells three.
Puffy Construction
Puffy offers two mattress models: the original 10" Puffy and the newer 12" Puffy Lux.
Puffy's original foam mattress consists of three layers: gel-infused memory foam at the top, ClimateComfort foam in the middle, and a 6" polyfoam base.
The gel memory foam helps keep the mattress cool. It also improves body contouring and pressure relief.
The ClimateComfort foam is a specially designed type of poly foam that retains less heat than traditional foam.
The base consists of high-density foam that provides weight distribution and compression support.
The new Puffy Lux has four layers.
It has a thicker top gel memory foam top layer, which gives it its extra-plush feel and boosts pressure relief — Puffy calls this the Cooling Cloud Foam.
Next is a 1.5" transition foam layer that provides full-body contouring and support. The Climate Comfort Foam underneath provides extra support and helps with temperature control.
At 7", the base of the Puffy Lux mattress is one inch thicker than that of the original Puffy. It provides better compression support, especially for heavier sleepers and couples.
Casper Construction
Casper's three mattresses can be confusing. Here's the low down.
The Casper Original is their cheapest bed. There used to be a cheaper mattress, the Casper Element, but that's no longer listed on Casper's official website.
The Casper Original consists of three foam layers: open-cell Airscape foam on top, a zoned memory foam layer in the middle, and a high-density base.
You can also get the Casper original mattress as a hybrid. In the hybrid version, a spring base replaces the high-density foam base.
The Casper Nova hybrid is a newer addition. It consists of Airscape foam, two zoned foam layers, and a spring base.
The Casper Wave Hybrid is their most luxurious (and expensive) option. It has two Airscape foam layers, two zoned foam layers, and a spring base.
Purple Mattress Construction
Purple has always been the weird mattress…in a good way. Instead of the usual foam comfort layer, Purple mattresses have a Smart Comfort Grid made from an elastic polymer.
The original Purple mattress has three layers: the elastic polymer on top and two polyfoam layers underneath.
The three layers provide a comfortable balance of adaptive contouring, support, and responsiveness.
The new Purple Hybrid Premiere mattress is more luxurious and significantly more expensive.
The Purple Premiere has the same bouncy polymer comfort layer as the original Purple plus poly foam for weight distribution and support.
The support layer, however, consists of pocketed coils.
The new Purple mattress is available in three configurations, with the only difference being the thickness of the Smart Comfort Grid (2", 3" and 4").
Tuft & Needle Construction
In addition to their extremely popular original foam mattress, Tuft & Needle recently introduced a follow-up to the original (highly popular) mattress. They call it the Mint mattress.
The original Tuft & Needle is a simple 2-layer mattress consisting of graphite and gel-infused foam top layer and a 7-inch base layer. The two layers are wrapped in a Tactel Fabric cover that is softer and more breathable than the usual cotton covers.
The new Mint mattress improves on the original T&N with three layers consisting of graphite and gel-infused memory foam at the top, a poly foam transition layer, and a poly foam base. It's also two inches thicker than the Tuft & Needle.
---
Comfort and Firmness: How They Compare
Most of the mattresses offered by these companies fall into the medium to medium-firm range though there are some firmer and softer exceptions.
They all offer at least two comfort options: the base model and a more expensive luxury model.
| | |
| --- | --- |
| Small single mattress | 30" x 75" |
| Twin XL | 38" x 80" |
| Small double | 48" x 75" |
| Double XL | 54" x 80" |
| Olympic queen | 66" x 80" |
| California king | 72" x 84" |
| Grand king/Texas king | 80" x 98″ |
Puffy Firmness Options
Puffy is a medium mattress (like Nectar) while Puffy Lux is medium firm.
Both mattresses feel quite plush when you lie down, thanks to the top memory foam layer with gel.
But because the Puffy Lux mattress is thicker and has more layers, it tends to sleep slightly firmer than the original Puffy.
Both mattresses are in the universal-comfort range, the sweet spot for most people. So whether you are a back, side, stomach, or combined sleeper, you'll find either mattress comfortable.
If you have a bigger body, we recommend Puffy Lux. The extra firmness and height make it more supportive.
Casper Firmness Options
The firmness of your Casper mattress depends on which Casper you've chosen.
The original Casper is medium-firm, which is one of the reasons it became so popular. Almost everyone who tried it found it comfortable – it's not too firm neither is it too soft.
The two newer models are a bit further from the middle-of-the-road feel beloved by Casper customers. But they are still comfortable for many people.
The Casper Wave Hybrid is the luxury one. It's noticeably softer with a plush medium feel. Get the Wave if you want to sink into the mattress. It's especially comfortable for side sleepers.
Casper Nova Hybrid has the same medium-soft feel as Casper Wave, though it doesn't hug your body quite like the Casper Wave Hybrid mattress.
Purple Firmness Options
The Purple mattress is designed to adapt to each sleeper. Depending on your weight and sleeping position, you may perceive it to be slightly soft or slightly firm.
For average sleepers, the Purple mattress feels medium firm. It doesn't have memory foam to soften the mattress.
But it's still comfortable even for side sleepers, who generally prefer a softer mattress. The Smart Comfort Grid does a great job contouring your body to prevent pressure points.
The new Purple mattress has three firmness options depending on the thickness of the top layer.
The one with the 2" Comfort Grid is medium-firm, much like the original Purple. It's great for back sleepers and anyone looking for an 'on the mattress feel.
The 3" Purple Grid mattress has a medium feel. It's great for most people. It's soft enough to hug your body, but it still feels firm enough to support your weight.
The 4" Purple Grid is the most luxurious option with a medium-soft feel. The thicker top layer makes for a plushier sleeping experience. It's a great choice for anyone looking for a plush, but supportive mattress with a pillow top feel.
Tuft & Needle Firmness Options
Both the original Tuft and Needle and the newer Mint mattress are in the medium-firm range (6-7 out of 10).
But the Tuft & Needle is slightly firmer owing to its bare bones 2-layer construction. With its extra memory foam layer, the Mint mattress is slightly softer than the original T & N.
Both mattresses have a universal feel, meaning they are ideal for most types of sleepers.
---
Sleeping Experience: How Do They Compare?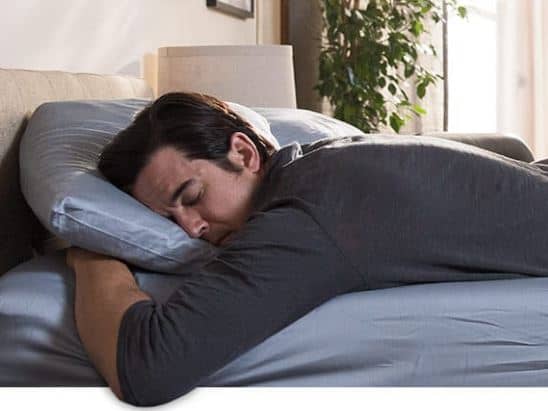 The sleeping experience is very subjective.
The only way to know how a mattress feels is to sleep on it. Luckily, all these mattresses have generous in-home trial periods (more on that shortly).
Based on our tests and customer reviews, below is a general description of each mattress's sleeping experience.
Puffy Sleeping Experience
As with other mattresses, we have to make a distinction between the original Puffy and the Puffy Lux. Each feels quite different from the other.
Both mattresses have an unmistakable memory foam feel – instantly pressure-relieving and with a pleasant hug. Both have memory foam as the first layer, after all.
Puffy Lux feels plusher at the top and has a slightly deeper hug. But overall, it's a smidge firmer than Puffy.
Both mattresses also have good support thanks to the firmer layers underneath.
What they lack is responsiveness – that pleasant bounce you get from latex or spring mattresses. The Puffy mattresses are not all swampy but don't expect the springiness of a hybrid mattress.
As for cooling, Puffy and Puffy Lux both have gel memory foam. They do a decent job staying cool but can be overwhelmed if the evening is too warm or you have hot flashes.
Both mattresses are great for fidgety couples. The foam easily absorbs disturbances, ensuring you don't wake up your partner when you turn or move at night.
Casper Sleeping Experience
Casper is one of the most popular mattresses. People love how it feels. It checks all the important boxes: it's comfortably soft yet supportively firm, it sleeps cool for most people it has almost zero motion transfer.
If you are not sure which Casper to get, the original Casper is a good bet. It's designed to be comfortable for most sleepers.
If you a pillow-top kind of sleeper, get the Casper Wave Hybrid or the Nova Hybrid (cheaper). They are not quite as plush as a pillow top mattress, but it comes close.
We recommend it for side and back sleepers. Stomach sleepers may not like the plush feel.
If you love bouncy mattresses, make sure you choose the Hybrid option when you order the Casper or get the Casper Wave Hybrid or Casper Nova hybrid.
The hybrid models have pocket coils that make the mattress a lot more responsive.
When it comes to cooling, all Casper models sleep fairly cool. The Hybrid models are especially cool thanks to the ventilation-boosting pocket coils.
If you experience night sweats or hot flashes, we advise buying the Casper Wave hybrid. It combines naturally cool latex foam with pocket coils to provide an exceptionally cool sleeping experience.
Purple Sleeping Experience
Purple has consistently been rated highly by customers. The secret of Purple's popularity is their adaptive mattress design that meets your unique comfort needs.
The Smart Comfort Grids provides just the right amount of support and contouring.
If you sleep on your side, the grids collapse to eliminate pressure points. For back sleepers, the grids stay upright to provide back support and spinal alignment.
The newer and pricier Purple mattress is more luxurious. It feels softer and has a deeper hug. The option with the 4" Smart Comfort Grid is especially plush.
In addition to their excellent pressure relief and support, all Purple mattresses also sleep cool. The Elastic Polymer doesn't retain heat, and none of their mattresses contains memory foam.
One thing you'll also love about a Purple mattress is the responsiveness. Even the original Purple, which doesn't have pocket coils, still feels fairly bouncy.
Tuft & Needle Sleeping Experience
Neither of Tuft & Needle's mattresses is luxury mattresses. That doesn't mean they are not comfortable; just don't expect a 5-star hotel plush sleeping experience.
The original T & N can feel a bit too firm for some people. It doesn't have any memory foam. We recommend it mostly for the stomach and some back sleepers.
The Mint mattress is slightly softer thanks to the top memory foam layer, but it still feels a tad firmer than most foam mattresses.
Both models sleep reasonably cool partly because of the gel and graphite infused in the top layer. These two cooling components help dissipate heat away from the mattress.
But if you sleep extra-hot or have hot flashes, we recommend one of Purple'sor Casper's hybrid mattresses.
Being all-foam mattresses, motion transfer is minimal. If you sleep with a fidgety partner, you'll sleep comfortably no matter how much they turn.
---
Warranty and Returns: How Do They Compare?
All these mattresses have friendly warranty and return policies. But they apply only if you buy from the official website.
If you order from another retailer like Amazon, the return period may differ.
Puffy Warranty and Returns
The Puffy and Puffy Lux mattresses come with a 101-night sleep trial. You have to sleep on the mattress for at least 30 nights before making a return. Returns are free.
Read the full return policy here.
The warranty lasts for a lifetime as long as you own the mattress. Learn more about Puffy's lifetime warranty here.
Casper Warranty and Returns
Casper offers a standard 100-night trial period. Returns are free.
Casper will send a courier to pick up the mattress at your home. Returned mattresses are recycled or donated to charity.
If you keep the mattress, your purchase will be covered by a 10-year non-prorated warranty.
Read the full warranty here.
Purple Warranty and Returns
Purple has a 100-day return period. But like Puffy, they have a waiting period – 21 days –before you can make a return. This gives you time to adjust fully to the new mattress.
Purple also gives you the option to exchange your Purple mattress for another. Read how returns and exchanges work.
All Purple mattresses come with a 10-year non-prorated warranty. The mattress cover has a separate 2-year warranty. Read the full Purple mattress warranty here.
Tuft& Needle Warranty and Returns
Tuft & Needle also offers a 100-night trial period with free returns. They don't have a minimum trial period before you try the mattress.
They offer a 10-year non-prorated warranty if you keep the mattress.
You can read their warranty and return statements here.
---
Shipping and Delivery
Puffy Shipping and Delivery
Puffy ships to all 50 states as well as Canada. Shipping is free within the continental US. You may be charged for freight if you order from Alaska, Hawaii, or any other non-contiguous US territory.
Puffy does not offer white glove delivery or old mattress removal.
Casper Shipping and Delivery
Casper ships at no cost to the 48 continental states and charges for delivery to Alaska, Hawaii, and Northern Canada.
Casper offers white glove delivery (in-home delivery and setup) as well as old mattress/box spring removal in the continental US and some parts of Canada. This service costs $149.
Purple Shipping and Delivery
Purple ships free to all 48 states in the continental United States. They charge an additional fee for delivery to Hawaii and Alaska.
The new Purple mattress comes with free white glove delivery and old mattress removal.
Tuft & Needle Shipping and Delivery
Your Tuft & Needle mattress will be delivered free if you live in one of the 48 continental states. For deliveries to Alaska and Hawaii, a shipping fee will be applied at checkout.
Tuft & Needle also offers same-day shipping to certain zip codes at a flat fee of $50.
White glove delivery is available for customers in the contiguous United States at a fee of $150 (non-refundable).
---
Price Comparison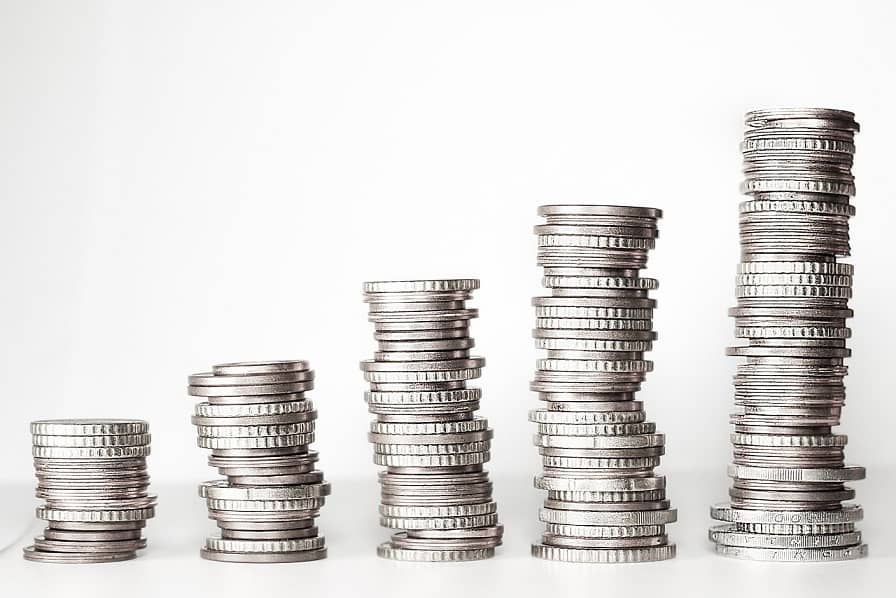 Here are the latest discounted prices for each mattress as of the last update of this review.
Note that most offer financing options, usually through Affirm or Klarna.
Size
Puffy
Puffy Lux
Casper
Casper Element Pro
Casper Wave
Original
Original Hybrid
Hybrid
Hybrid Snow
Twin 
$599
$999
$760.75
$930.75
$505.75
 n/a
 n/a
Twin XL
$749
$1,099
$845.75
$1,015.75
$590.75
$2,045
$2,321.25
Full
$899
$1,299
$1,015.75
$1,185.75
$760.75
$2,345
$2,621.25
Queen
$1,049
$1,499
$1,100.75
$1,270.75
$845.75
$2,445
$2,696.25
King
$1,249
$1,699
$1,440.75
$1,610.75
$1,185.75
$2,995
$3,146.25
CA King
$1,249
$1,699
$1,440.75
$1,610.75
$1,185.75
$2,995
$3,146.25
[/su_table
| | | | | |
| --- | --- | --- | --- | --- |
| Size | Purple | New Purple | Tuft & Needle | Mint |
| Twin  | $799 | N/A | $596 | $1,095 |
| Twin XL | $999 | $1,599 | $636 | $1,195 |
| Full | $1,199 | $1,849 | $716 | $1,395 |
| Queen | $1,399 | $2,099 | $796 | $1,595 |
| King | $1,799 | $2,599 | $1,116 | $2,095 |
| CA King | $1,799 | $2,599 | $1,116 | $2,095 |
---
Financing Options (subject to approval)
Puffy: No-interest Klarna financing if balance is paid within 12 months.
Casper: 12, 18, and 24-month financing through Affirm with rates between 0 and 30% APR.
Purple: Affirm financing with rates between 0 and 30% APR.
Tuft & Needle: 3, 6, and 12-month financing through Affirm with rates between 0 and 30% APR.
---
Coupons
Save Up To 25% Now on a Casper MATTRESS
See the latest deals on Amazon for Tuft & Needle
---
Puffy is the Best Mattress for You If…
You are looking for an affordable, high-quality memory foam mattress.
If you love the feel of memory foam, we think you'll love either of the Puffy mattresses.  We prefer the Lux.
---
Casper is the Best Mattress for You If…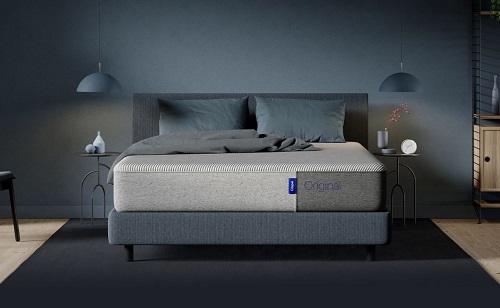 You are looking for a highly rated foam mattress with good support, pressure relief, and cooling.
Casper Hybrid mattresses are ideal for anyone looking for an affordable and high-quality pocket coil mattress.
The Casper Wave is our top recommendation for those looking for a premium luxury mattress.
---
Purple is the Best Mattress for You If…
You have sensitive pressure points on your back, hips, or shoulders.
Purple mattresses provide the best pressure relief and contouring.
We also recommend a Purple mattress for anyone looking for an ultra-cool mattress.
---
Tuft & Needle is the Best Mattress for You If…
You are looking for a low-cost but comfortable foam mattress.
Tuft & Needle mattresses are usually the least expensive high-quality basic foam beds.
[table "68" not found /]
---
Affiliate Disclosure
Affiliate Disclosure: I may earn a small commission (at no cost to you) if you purchase a mattress after clicking a referral link or using a coupon code on this site. That said, all content and opinions on this site are my own and are NOT affected by these payments.
This site participates in the Amazon Services LLC Associates Program, an affiliate advertising program designed to provide a means for sites to earn advertising fees by advertising and linking to Amazon.com.
*Amazon and the Amazon logo are trademarks of Amazon.com, Inc, or its affiliates.
---