NOTE: We earn from qualifying purchases made via Amazon Associates and other affiliate programs. Learn more.
The couch may be perfect for an afternoon nap but is a terrible place to spend the night. Even the most expensive couches make for bad beds.
Couches were not designed with a whole night of sleep in mind. They are deficient in all the important areas that make for a comfortable night's sleep.
Unlike beds, sofas are not able to balance your weight evenly. This is why, after a night on the couch, you wake up with an aching back and a sore neck.
A couch is narrow and sometimes short, forcing you to sleep in unnatural positions. This messes up with your spine alignment and can lead to back pain. Spend multiple nights on the couch and you might end up with serious back problems.
Couches are also usually located in sleep-unfriendly environments where there is too much light and noise distractions.
Another reason to avoid sleeping on a couch is the materials they are made from. Materials like leather are slippery and make your skin clammy and hot. Others like velvet accumulate dust and lint.
If you really have to sleep on the couch, for one reason or another, here are some tips to make your sleep more comfortable.
Prepare the Couch
Vacuum the couch to get rid of any dust and lint build up. This is especially important if you have allergies. You don't want to stay up sneezing and fighting a stuffy nose.
If the couch is a bit worn out, you could try some soft repairs. You can get new filling from as low as $5.
Be Generous with the Bedding
Try to recreate your bed as much as possible. Start with a sheet on the couch (for hygienic purposes), have an extra sheet to cover yourself, a warm blanket or duvet plus a comfortable pillow.
Use a Mattress Pad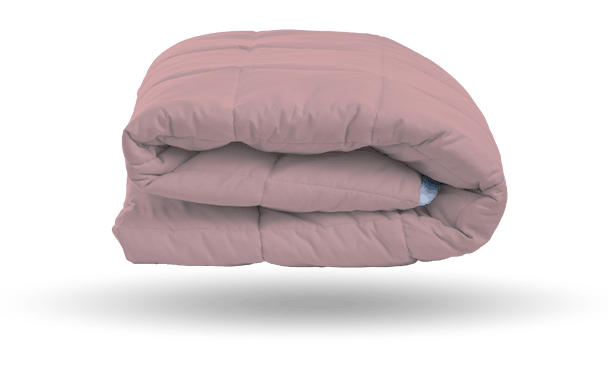 A mattress pad can make the couch more bed-like. It will provide extra support and contouring and will help keep you cool through the night.
The only challenge is finding a mattress pad that will fit the couch. This hack works only if you have a twin or full size mattress pad lying around in the house.
Make Space
Remove the back cushions if they can come off. This will create a little more space for turning and moving around.
Place the cushions on the floor next to the sofa in case you fall off the edge at night.
Not too Cool, Not too Hot
Falling asleep on the couch is hard enough without shivering or getting sweaty. Make sure the temperature is right.
Get an extra blanket if the room feels cold. Open a window or use fewer bedding if it feels too warm.
Use a Sleep Mask
If you cannot make the room completely dark, put on a sleep mask.
Sleep headphones like SleepPhones can also help if there are some noise distractions. Play soft music or relaxing sleep sounds to help you sleep faster.
Try to Recreate your Sleep Routine
Whatever you do before you sleep in your normal bed, try to recreate it as best you can. It can be taking a shower before bed, sleeping at a certain time, meditating, yoga or reading a book.
It will reduce the 'strangeness' of the new sleeping environment and help you sleep faster.
Alternatives to Sleeping on the Couch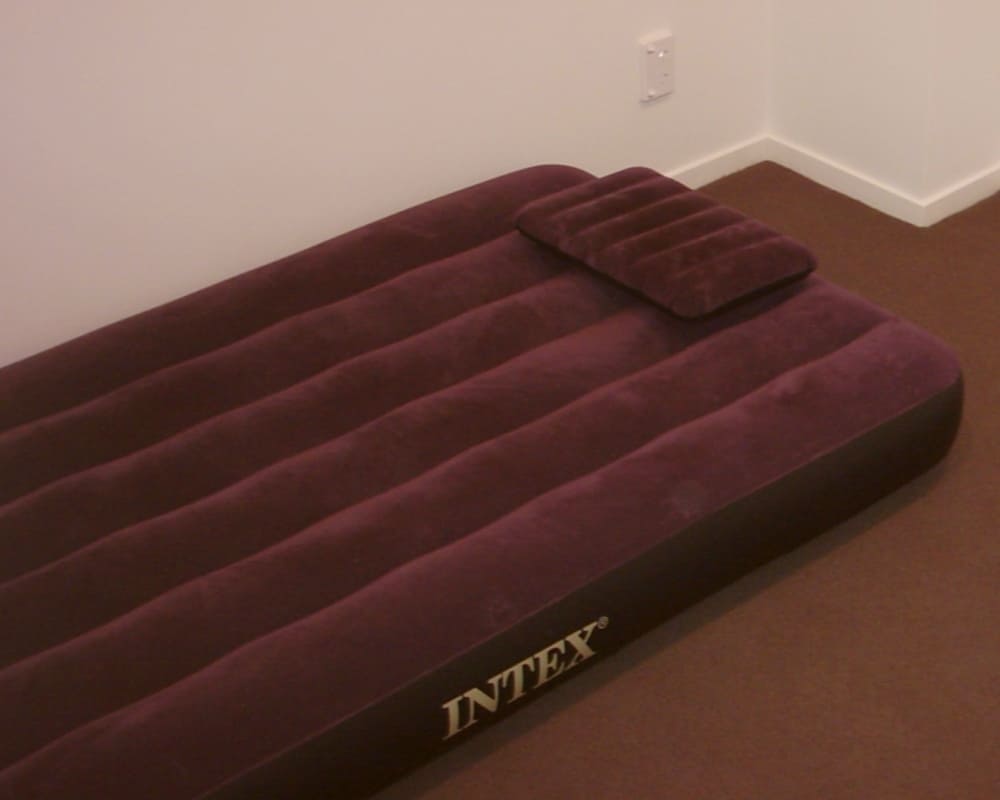 An air mattress – If you have one lying around, it's much better than a couch. It's especially good if you cannot sleep on a proper bed for a while.
Mattress on the floor – If you have a mattress but no foundation or platform, just put it on the floor. With some mattress, you can even use it permanently on the floor. See our online mattresses reviews for recommendations on some good durable ones.
A futon or a sofa bed – A futon provides a fairly comfortable sleeping space for a night while a pull out sofa bed can completely replace a bed.
Sleeping bag – It's a lot warmer and more comfortable than a couch.
---
Affiliate Disclosure
Affiliate Disclosure: I may earn a small commission (at no cost to you) if you purchase a mattress after clicking a referral link or using a coupon code on this site. That said, all content and opinions on this site are my own and are NOT affected by these payments.
This site participates in the Amazon Services LLC Associates Program, an affiliate advertising program designed to provide a means for sites to earn advertising fees by advertising and linking to Amazon.com.
*Amazon and the Amazon logo are trademarks of Amazon.com, Inc, or its affiliates.
---