NOTE: We earn from qualifying purchases made via Amazon Associates and other affiliate programs. Learn more.
---
Purple is best known for its unique mattresses that use special material and a grid design to deliver customized sleep comfort.
The Purple original mattress and the Purple Hybrid Premier are some of the most comfortable mattresses in the market. Are Purple pillows just as good?
That's what we are going to find out.
Our review touches the three Purple Pillows currently available: the Purple Pillow, the budget Purple Plush pillow, and the newer Purple Harmony pillow.
We explain what the pillows are made of, how they feel, and how they differ from each other, not just in comfort and feel, but also price.
---
Purple Pillows: Quick Summary
Don't have time to go through the full review? Here are the most important things you need to know about the Purple Pillow, Purple Plush, and Purple Harmony.
| | | | |
| --- | --- | --- | --- |
| | Purple Pillow | Purple Pillow Plush | Purple Harmony Pillow |
| Description | A premium low flat pillow with the pressure relief and adaptive support of Purple's Smart Comfort Grid | A more affordable adjustable comfort pillow with the classic fluffy feel of fiberfill pillows | A luxury pillow that combines the adaptive support of Purple's special polymer material with the responsiveness & contouring of a latex core |
| Filling | Hyper-Elastic Polymer Smart-Comfort Grid | Interlocking denier poly fiber puff balls | Hyper-elastic polymer and Talalay latex |
| Cover | Nylon & spandex | Lyocell & nylon | Mesh cover consisting of nylon and spandex |
| Dimensions | 24″ x 16″ x 3″ | 26″ x 18″ standard, 35″ x 16.5" king | 26″ x 17″ x 6.5″ standard height, 28″ x 17″ x 7.5″tall height |
| Weight | 10.2lbs | 3.6lbs standard, 4.4lbs king | 4.5lbs standard height, 5.4lbs tall height |
| Best for | Back sleepers and big-bodied stomach sleepers | All sleeping positions | All sleeping positions |
---
Shipping, Returns, and Warranty
Let's start with the Purple's various policies, so you know what to expect when you order a Purple pillow.
Purple ships all their pillows at no cost… as long as you are in one of the 48 states in the contiguous US. Alaska and Hawaii deliveries may cost extra. You'll get the shipping cost at checkout.
From the moment you receive your pillow, whether you sleep on it immediately or keep it unopened for several days, your 100-night trial period starts to count down.
Within this period, you can return the pillow if it's not what you were looking for.
We recommend giving the pillow at least a week before returning. It takes some time to adjust to a new pillow.
If you order the Purple Plush pillow, be sure to try it in both the zipped and unzipped positions (unzipping softens the pillow and reduces loft).
As with most online bedding companies, returns are free.
If you are happy with your pillow and decide to keep it, the warranty is one year for all Purple pillows.
Now, let's get down to the exciting stuff.
---
Purple Pillow Review
This is the most popular Pillow Purple sells. Purple used the same design and technology in their mattresses to make the Purple Pillow.
With a core made entirely of Purple's springy and rubbery hyper-elastic polymer, the Purple Pillow feels, unlike any other pillow.
If you prefer down, microfiber, and memory foam pillows, Purple Pillow is not for you.
But if traditional pillows haven't been working for you, we highly recommend giving Purple Pillow a try.
It is expensive but not TEMPUR-Cloud® Breeze expensive. But we think it's worth it and many 5-star reviews agree.
Purple Pillow Construction
Careful when you receive your new Purple Pillow. It is surprisingly heavy. At 10lbs, it's probably the heaviest pillow you can find.
The reason for its unusual heft is the material inside it. It's the same material used in Purple mattresses, which are also heavier than most mattresses.
It's called Hyper-Elastic Polymer Purple Grid, rubbery material with a grid network on its surface.
The grids adapt to your body weight and sleeping position, providing perfect head and neck support, alignment, and contouring.
The Purple Grid is laid out in such a way that the center has more give than the edges of the pillow. This creates a comfortable cradle for your head and improved neck support.
Note that Purple Pillow is one-sided. The other side is hard and firm, definitely not suitable for sleeping on.
But won't sleeping on one side wear out and flatten the pillow?
Luckily, this is not a microfiber or down pillow. The hyper-elastic polymer is very resilient and recovers quickly. You'll also never need to fluff it. It maintains its loft.
The cover is a soft, stretchy fabric consisting of polyester, nylon, and spandex. The cover has a mesh design to boost ventilation.
Those two – the rubbery core and the mesh cover – are the only two components of the Purple Pillow. Well, other than the powder, you'll find inside if you unzip the cover.
It is harmless (you can read about it on Purple's blog) but can make a mess on your bed when you remove the cover.
We recommend taking the pillow outside before removing the cover.
Purple Pillow Comfort and Feel
Imagine laying your head on a soft rubbery pillow. That's what the Purple Pillow feels like.
It contours around your head and neck but doesn't have the deep conforming hug of memory foam or microfiber.
It is comfortable, but it is not for everyone.
One thing we like about it is how cool it feels. The grids allow air to flow in and out of the pillow, dissipating any excess heat. The mesh cover also helps with cooling.
If you are a hot sleeper or have night sweats, we highly recommend Purple Pillow.
Best Sleeping Position
Purple Pillow is best for back sleepers.
With a loft of 3" (around 2.75" when you lie on it), it is far too low for most side sleepers and too unyielding for stomach sleepers.
However, petite side sleepers may find the loft to be perfect. Bigger bodied stomach sleepers may also find the pillow comfortable.
Generally, however, we recommend Purple Pillow for back sleepers.
Pricing
Purple is currently selling its flagship Purple Pillow for $99. We know it's a bit pricey than most of the pillows you'll find on Amazon and other online stores.
But Purple is not a traditional pillow, and it sleeps more comfortable than most other pillows.
Visit Purple's official website for the latest prices and offers.
Buy the Purple Pillow If:
You sleep on your back.
Traditional pillows like memory foam, down and down alternative don't feel comfortable for you.
You are a back sleeper looking for a cool pillow.
---
Purple Plush Pillow Review
If the Purple Pillow is too unusual for your tastes, try the Purple Plush pillow.
It is a more traditional pillow consisting of poly fiber filling. Purple Plush has a fluffy feel with adjustable loft and firmness.
To lower it and make it softer, you just open the side zippers.
Thanks to the adjustable design, most sleepers will find the Purple Plush pillow comfortable.
Price-wise, Purple Plush is very affordable. You can get a standard size for $50, half the cost of the Purple Pillow.
Purple Plush Pillow Construction
Purple Plush is a fiberfill pillow consisting of interlocking fiber balls, what's called Smart Fluff, and a breathable Lyocell and nylon cover.
The fiber gives the pillow a comfortable fluffy feel while the interlocking Smart Fluff ensures the pillow retains the right loft.
What we love most about the Purple Plush pillow is the adjustable loft. It works differently from most adjustable pillows. Instead of removing or adding the filling, you open or close the zips on the sides of the pillow.
The uncompressed thickness – whether the side zips are open or closed – is about 8". When you lie on it, the pillow compresses to between 2" and 4", depending on your weight and whether the side zips are open or closed.
Opening the side zips lowers the pillow's loft and makes it softer. This is because the filling has more space to spread out.
With the zips closed, the fill spreads upwards rather than sideways, making the pillow slightly higher and firmer.
Purple Plush Pillow Comfort & Feel
If you love memory foam and fiber pillows, you might also love the Purple Plush. But if you find latex pillows more comfortable, we recommend trying the Purple Pillow.
The Plush pillow has a nice comfortable hug that most people love. If you have neck or shoulder pain, it provides instant pressure relief.
It easily molds around your head and neck, providing soft support and contouring.
Though it is not as cool as the Purple Grid in the Purple Pillow, it's doesn't get excessively hot. The interlocking design of the filling leaves small spaces that improve airflow and heat dissipation.
Best Sleeping Position
Thanks to the adjustable design, the Purple Plush pillow is ideal for all sleeping positions.
For back sleepers and stomach sleepers, we recommend unzipping the pillow to lower its loft. But if you have a bigger body, you may find it more comfortable to leave the zips closed.
Side sleepers need more loft to maintain proper spinal alignment. We recommend closing the zips to raise the pillow higher.
Just by looking at the pillow, you may not notice a big difference when the zips are open or closed. The difference in the loft is usually about 1". But your neck and back will. Even a slight increase in the loft will affect your sleeping comfort.
Regardless of your sleeping position, we recommend trying the pillow with the zips closed and open to finding out for yourself which configuration is most comfortable.
Pricing
We love a good deal as much as the next sleeper. The Purple Plush pillow is one of the best deals you'll find on a good quality pillow.
A standard size costs $49 while a king-size currently goes for $64.
Visit Purple's official website for the latest prices and offers.
Buy the Purple Plush Pillow if:
You love the soft fluffy feel of a traditional down or down-alternative pillow.
You have a tight budget. Purple Plush is the cheapest pillow from Purple.
You have neck or shoulder pain.
---
Purple Harmony Pillow Review
Purple Harmony is the most expensive Purple pillow. Is it worth the high price tag?
Well, it is unlike any other pillow in the market, which seems to be a common theme with Purple products.
It combines the 'magic' of Purple's hyper-elastic polymer with the support of a latex core. The result is a soft but not fluffy pillow with a decidedly springy feel.
It does have a more luxurious feel compared to the other two Purple pillows.
Purple Harmony Construction
Purple says they spent one and a half years testing and perfecting the Purple Harmony pillow. They wanted to create a perfectly balanced pillow with just the right amount of firm support, plushness, cooling, and responsiveness.
They eventually settled on a pillow with a Talalay latex core with a hyper-elastic polymer layer surrounding it.
Purple calls the polymer layer 360º Purple Grid™ Hex. The grid is laid out in hexagonal patterns and includes more than 1,500 air channels to boost cooling and ventilation.
Below the Grid is the latex core. It boosts support, ensuring the pillow retains the right loft for spinal alignment and gives the pillow a nice springy feel.
The cover is a mesh fabric designed to complement the pillow's ventilation channels. It's made with nylon and spandex, the latter giving it a stretchy feel.
Purple Harmony is not adjustable. But you can choose your preferred loft when ordering.
Purple Harmony Standard is 6.5" thick, making it a good choice for stomach and back sleepers.
Purple Harmony Tall is 7.5" thick, which is in the comfortable range for side sleepers.
Both variations cost the same.
How the Purple Harmony Pillow Feels
Purple Plush pillow hugs your head and neck in a fluffy cuddle. Purple Pillow has a firmer, more solid feel.
The Purple Harmony Pillow combines the feel of both pillows. It is soft (but not fluffy) while still providing firm support to keep your head elevated at the right height.
Many users describe it as a weightless floating feeling. It's not fluffy, nor is it firm – just somewhere in between.
Purple wanted to make a pillow with a balanced feel that appealed to many different kinds of sleepers. We think they succeeded with the Harmony Pillow.
Having no fiberfill or foam, the Purple Harmony pillow is, unsurprisingly, cool.
The air channels in the Purple Grid Hex combined with the mesh cover, and the non-heat retaining latex core makes Harmony a great choice for hot sleepers.
Best Sleeping Position
The Purple Harmony pillow is designed to fit just about everyone… as long as you choose the right loft.
The Harmony Standard has a lower loft of 6.5". It's the best choice for most back and stomach sleepers.
The Harmony Tall has a loft of 7.5". It is the best choice for most side sleepers.
However, there are exceptions because of differences in body size. Petite side sleepers should try the standard loft pillow while heavier back and stomach sleepers may want to try the tall loft pillow.
Remember, Purple offers a 100-night free trial period. Don't fret that you'll buy the wrong pillow. Order the one you think will suit you best and if it turns out to be uncomfortable, send it back and order the right one.
Pricing
The Purple Harmony Pillow is smack in the luxury pillow price range. Currently, both the standard and tall versions are going for $159.
If you don't want to or can't pay the whole amount at once, you can apply for Affirm financing where you pay over 3, 6 or 12 months.
Visit Purple's official website for the latest prices and offers.
Buy the Purple Harmony Pillow if:
You are looking for a luxury pillow and don't mind paying more.
You are a hot sleeper.
Traditional fiberfill, down, and memory foam pillows don't feel comfortable. Harmony has a unique feel that may be just what you are looking for.
---
Purple Pillows: Frequently Asked Questions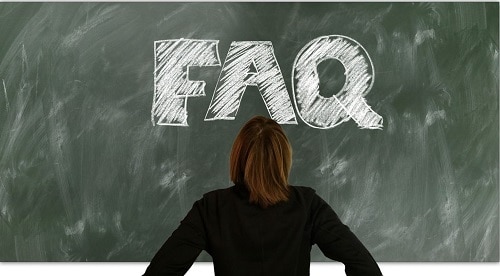 Do I need a pillowcase for my Purple pillow?
The cover on your new Purple pillow is not a replacement for a proper pillowcase. Even though the cover is washable (for the Purple Pillow and Purple Harmony), using a pillowcase will keep out stains and allergens.
This will keep your pillow hygienic and extend its lifespan.
How do I clean my Purple pillow?
The Purple Plush pillow is the only washable Purple pillow. Purple recommends washing it with cold water on a gentle cycle and tumble dry on low with tennis balls.
For the Purple Pillow and Purple Harmony, only the cover is machine washable. Wash with cold water on a gentle cycle and tumble dry on low. Do not use any bleach, and don't iron the cover.
Do you need to fluff the Purple pillow?
Only the Purple Plush pillow needs fluffing. The Purple Pillow and Purple Harmony retain their loft without any need to fluff them.
---
Affiliate Disclosure
Affiliate Disclosure: I may earn a small commission (at no cost to you) if you purchase a mattress after clicking a referral link or using a coupon code on this site. That said, all content and opinions on this site are my own and are NOT affected by these payments.
This site participates in the Amazon Services LLC Associates Program, an affiliate advertising program designed to provide a means for sites to earn advertising fees by advertising and linking to Amazon.com.
*Amazon and the Amazon logo are trademarks of Amazon.com, Inc, or its affiliates.
---