Saatva Solaire Mattress Review
NOTE: We earn from qualifying purchases made via Amazon Associates and other affiliate programs. Learn more.
---
The Saatva Solaire is perhaps the most customizable mattress you can buy.
Are you disappointed by most of the mattresses you've bought in the past? Do you and your partner have never find the mattress that is right for both of you? Try the Saatva Solaire mattress.
With 50 firmness settings and adjustable head positions, the Solaire mattress is ideal for all types of sleepers regardless of sleeping positions, body weight, and firmness preferences.
We especially recommend it for couples with different comfort needs. You can control each side of the bed separately (Queen, King, and Cal King size only).
The Solaire is an airbed with six layers overall. It is pricey compared to most online mattresses. But compared to other luxury airbeds like the Sleep Number 360® i8, it's a great bargain.
Read on for our full review of the Saatva Solaire mattress.
If the Saatva Solaire is above your budget, read our reviews of other great adjustable mattresses.
---
What's in this Mattress Review?
Use this table of contents to skip to the features you care most about.
---
About Saatva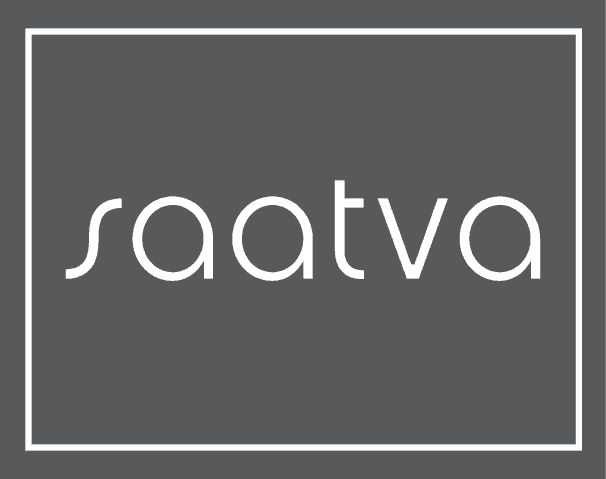 This is not the first time we are reviewing a Saatva mattress on this site. The online mattress company is best known for its affordable hybrid mattress (Read our review of Saatva's original innerspring bed).
We've also reviewed the Loom and Leaf, a premium memory foam mattress, and Zenhaven, a luxury Talalay latex mattress.
Saatva knows a thing or two about making high-quality, comfortable mattresses for way cheaper than what you'd pay at a big box store.
Ron Rudzin and Ricky Joshi started Saatva in 2011. Since then, the company has grown rapidly in terms of both revenue and product range.
In addition to mattresses (currently 5), they also sell sheets, pillows, toppers, and bed frames.
---
Social Impact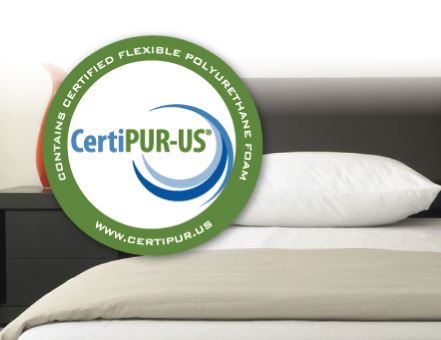 Saatva's focus on eco-friendly mattresses has set it apart from other online companies.
All their mattresses use eco-friendly products that are not just healthier for their customers, but also safer for the environment.
Their foams are CertiPUR-US certified, and they are a member of the Sustainable Furnishings Council.
---
Purchase Process
Head over to Saatva's official website to order a Solaire mattress. Sizes start from Twin XL to Cal King and include a split King.
Get the split King if you want to use the mattress with a split adjustable base.
There also an Upper-Flex option for Queen and King sizes. These feature a split running from the top of the mattress to the midsection.
The Upper-Flex design is meant for use with an adjustable base (which you can also add to your order). You can adjust the head sections on both sides of the mattress to your preferred height.
Each Solaire mattress comes with remote control (two of them for Queen, King, and Cal King) to adjust mattress firmness.
If you get an  Upper-Flex Solaire mattress, you'll also receive a free Saatva Lofton organic cotton sheet set specifically designed to work with Upper-Flex Solaire mattresses.
---
Price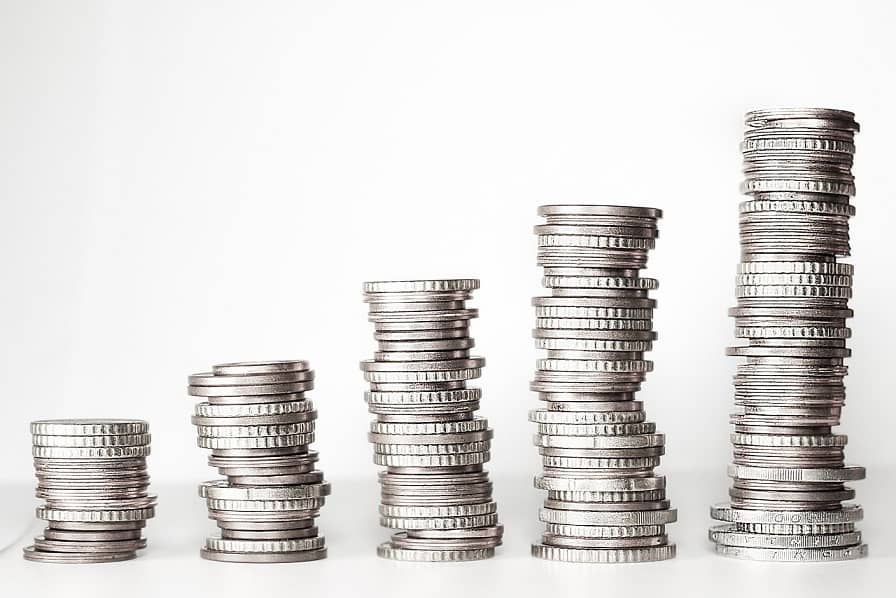 The Saatva Solaire mattress is not cheap, at least when you compare it to other online mattresses.
They offer an easier payment option via Klarna, which allows you to spread your payments over several months. You can check your eligibility at checkout.
Here's the current Saatva Solaire price list.
---
120-Night Trial
Though the Saatva Solaire is designed to meet everyone's comfort needs, it takes time to find your sweet spot.
Saatva gives you up to 120 nights to try the mattress at home.
If you don't like it, return it. There's no restocking fee charged. You'll only have to pay $99 for transportation.
---
25-year Warranty
Saatva offers a 25-year prorated warranty for the Solaire mattress. Here's how it works.
First 5 years: Full warranty at no cost to you
Years 6-10: You pay 50% of the cost of parts and shipping. Saatva covers all labor costs.
Years 11-15: You pay 75% of the cost of parts and shipping. Saatva covers all labor costs.
Years 16-20: You cover all costs related to shipping and labor as well as 85% of the cost of parts.
Years 21-25: Same as years 16-20 but your share of the cost of new parts increases to 90%.
Saatva also offers an optional Fairness Replacement Option. This takes away the hassle associated with traditional warranties. It's a no-questions-asked warranty.
When you make a claim, instead of going back and forth with Saatva about whether the defects are eligible, Saatva outright sends you a new mattress, and you keep the old mattress.
The Fairness Replacement Options starts after year 6. You pay 50% of the original price between years 6 and 10 and 75% between years 11 and 25.
Read the full warranty here. 
---
Shipping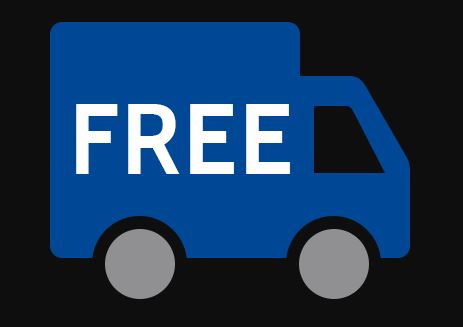 Saatva only ships within the continental USA. For Hawaii and Alaska orders, Saatva will help you arrange delivery though a freight forwarder.
Saatva charges for shipping. Shipping costs depend on your location. For most places, it's $99.
All mattresses are made to order, so shipping times tend to be longer than usual.
You can enter your Zip code on Saatva's website to see the estimated delivery time.
---
Delivery and Setup
Saatva offers free white glove delivery and free mattress removal when you buy the Solaire mattress. That's great because the mattress is very heavy.
The delivery team will take the mattress inside the house and set it up in whichever room you want. They'll also show you how to use the remote control.
---
Foundation and Frame
What type of bed frame/support does Saatva Solaire require?
Because of the weight of the mattress, you must use a sturdy bed frame.
The warranty stipulates the following types of supports.
A solid or slatted platform bed (slats max 4" apart) with center support for Queen and larger sizes.
An adjustable base.
A standard bed frame with vertical center support for Queen and larger sizes.
Does Solaire work on an adjustable bed?
Yes, it does.
If you have a split king adjustable base, make sure you order the split King Solaire.
---
Care and Cleaning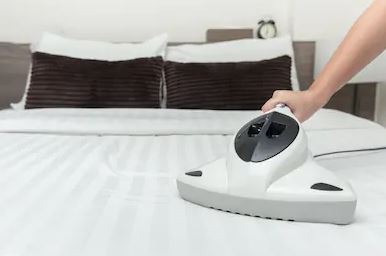 Is a mattress protector needed for Solaire?
The warranty doesn't require a mattress protector. But, as with any mattress, using a protector extends the life of your mattress.
Though the Saatva Solaire already has a moisture barrier, a mattress protector offers extra protection to the sensitive components within that adjust the mattress firmness and position.
Do you need to rotate the Solaire mattress?
No, you don't, and neither do you need to flip it.
---
Aesthetics and Styling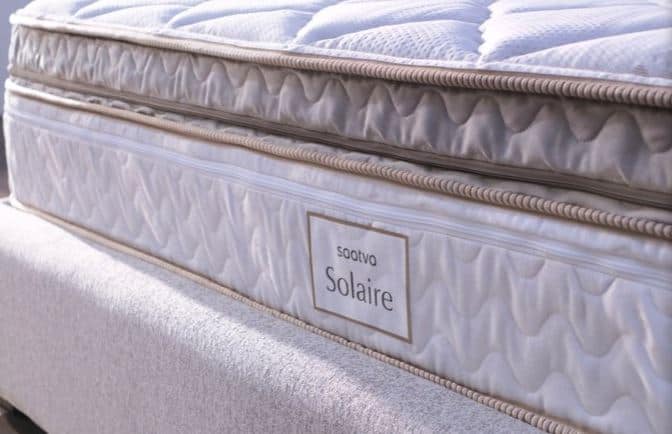 The Saatva Solaire looks like the luxury mattress it is. The Damask finish on the cover is beautiful.
The puffy pillow top looks especially inviting. The white and brown styling blends well in most bedrooms, not that it matters after you've covered the mattress with bedding.
If you prefer thick mattresses like those in 5-star hotels, you'll love the 13.5" Solaire mattress.
---
Construction
The Solaire mattress has six layers, which include air chambers and an organic cotton cover.
Here's the core mattress structure.
Pillow Top: The 2.5" plush pillow top provides instant pressure relief when you hop on the bed. It's wrapped in an organic cotton cover.
Zoned Talalay latex: This layer is made from 100% Talalay latex. It keeps the mattress cool and adds some bounce to it. A zoned design provides targeted support and pressure relief to specific areas of the body.
Gel memory foam: This layer provides deep contouring, ensuring you don't feel any pressure points regardless of your sleeping position. The gel helps with cooling.
Moisture barrier: This layer protects the inner components of the mattress from moisture and inhibits bacteria and mold growth.
Vulcanized air chamber: An air chambers made from vulcanized latex provide deep compression support and contouring. Using the remote control, you can increase or decrease the inflation of the air chamber to adjust mattress firmness. Queen, King and Cal King sizes come with two separate air chambers to allow couples to adjust their side of the mattress.
Power Edge Enclosure and base: An edge support system and polyfoam base enclose all the materials and provide extra support.
---
Mattress Cover
The Saatva Mattress Cover is made from breathable organic cotton.
---
Adjusting Mattress Firmness
It's good that Saatva offers a long in-home trial because it will take some time to adjust the mattress to your liking.
There are 50 firmness levels that you can cycle through using the arrow buttons on the remote control.
To adjust firmness, the mattress has a hidden inflation system that quietly releases or adds air to the chambers when you press a button on the remote.
The 50 firmness settings are different levels of pressure measured in millimeters of mercury (mm/Hg). It's a very precise system.
---
Smell/Off-gassing
The Solaire mattress has very little off-gassing. You may notice a mild 'new mattress' smell at first, but it doesn't linger for more than a few days.
---
Sleeping Experience
If you are picturing a plush mattress with a soft cover and a nice deep hug, you are right. The pillow top feels plush with the organic cotton cover adding a touch of soft luxury.
You do get some responsiveness from the latex layer underneath, but the Solaire is not as bouncy as a hybrid innerspring mattress.
The support from the mattress is great. The zoned latex layer perfectly aligns with your body contours, providing support and pressure relief exactly where you need them.
Whether you are a back, stomach, side, or combined sleeper, the Solaire mattress sleeps comfortably. You have to adjust firmness levels until you find your sweet spot.
One thing couples will love about the Solaire mattress is the edge-to-edge support. The air chambers are designed to support even support everywhere. The additional edge support system prevents the edges from collapsing when you sit or sleep at the side.
---
Firmness
Whether you prefer a firm, medium, or soft mattress, the Saatva Solaire fits the bill thanks to its firmness-adjustable air chambers.
Firmness ranges from about 3/10 (plush soft) to 7/10 (firm).
If you love sleeping 'in' the mattress or you are a side sleeper, set the firmness somewhere between 1 and 20.
If you prefer an 'on' the mattress feel or you are a stomach sleeper, try a setting between 35 and 50. This is also the ideal firmness range for bigger-bodied and overweight sleepers.
If you are in the 'not too firm nor too soft' club, try firmness levels between 20 and 35. They fall within the universal medium-firm range.
Tip: Once you choose a certain firmness level, keep the mattress there for a few nights to allow your body to get acclimated to it. A certain firmness may feel uncomfortable at first but feel great after a few nights.
---
Sinkage
Sinkage depends on the firmness level you've set. It's highest in the lower settings and reduces as you increase firmness.
---
Motion Transfer
The Saatva Solaire's upper foam layers do a great job absorbing any disturbance in the mattress. If you sleep with a fidgety partner, the Solaire mattress is a great choice.
---
Hot/Cold Issues
The combination of a breathable organic cotton cover with a latex layer keeps the mattress cool enough for most people's comfort.
If you sleep hot or live in a warm area, you won't need a cooling topper.
---
Pros and Cons
Pros
Excellent support and pressure relief.
Luxury sleeping experience.
Sleeps cool.
Adjustable firmness.
Free mattress set up and old mattress removal.
Cons
Expensive.
$99 shipping fee.
The mattress is very heavy. If you need to move it in the future, it's going to be difficult.
---
This Mattress is Perfect for You If…
You are looking for a luxury mattress with adjustable firmness.
---
Conclusion
The Saatva Solaire mattress is the best adjustable-comfort mattress we've reviewed. It's truly a universal comfort mattress.
It's a pricey investment in your sleep, but the luxury sleeping experience, eco-friendly materials, and guaranteed longevity make it worth it.
---
Where To Get The Best Deal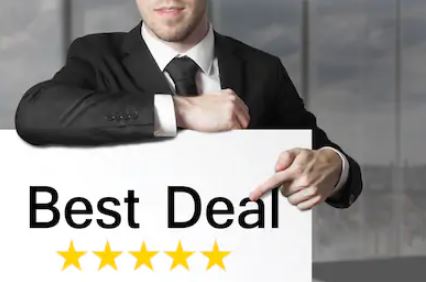 The only place to buy a Saatva Solaire mattress is on their main website.
---
Affiliate Disclosure
Affiliate Disclosure: I may earn a small commission (at no cost to you) if you purchase a mattress after clicking a referral link or using a coupon code on this site. That said, all content and opinions on this site are my own and are NOT affected by these payments.
This site participates in the Amazon Services LLC Associates Program, an affiliate advertising program designed to provide a means for sites to earn advertising fees by advertising and linking to Amazon.com.
*Amazon and the Amazon logo are trademarks of Amazon.com, Inc, or its affiliates.
---