Amerisleep Hybrid Mattress Review
Summary
The Amerisleep AS2, AS3, and AS5 pocket coil hybrid mattresses provide the perfect mix of soft body contouring, compression support, and responsiveness.
Great choice for: Anyone looking for a luxury pocket coil hybrid mattress. Also ideal for those who like sleeping on an extra-firm or extra-soft mattress.
Avoid if: You prefer the body-conforming feel of an all-foam mattress.
NOTE: We earn from qualifying purchases made via Amazon Associates and other affiliate programs. Learn more.
---
Amerisleep sells five mattresses: AS1, AS2, AS3, AS4, and AS5. All the five mattresses have an all-foam construction, but only AS2, AS3, and AS5 have hybrid variants.
We focus on these three hybrid mattresses in our review.
Read on to find out how they are constructed, how much they cost, and which of the three is right for you.
For a review of all Amerisleep mattresses, see our Amerisleep reviews.
If neither of the Amerisleep hybrid mattresses meets your needs, read our reviews of the best hybrid mattresses sold online.
---
What's in this Mattress Review?
In this review, we will breakdown the construction and design of the Amerisleep AS2, AS3, and AS5 mattresses. We will tell you how each mattress feels, how much it costs, and where you can buy Amerisleep mattresses.
Use this table of contents to skip to the features you care most about.
---
About Amerisleep
Amerisleep started operations in 2010, making it one of the earliest bed-in-a-box companies.
The company is based in Scottsdale, Arizona, but they ship mattresses all over the United States as well as Canada and Mexico.
Currently, Amerisleep sells five mattresses, in addition to various bedding accessories.
---
Social Impact
Amerisleep uses eco-friendly materials to manufacture their mattresses. They went as far as creating a different type of memory foam to make their mattresses better for their customers and the environment.
Instead of traditional memory foam, Amerisleep mattresses contain Bio-Pur foam. To create Bio-Pur foam, they replace some of the petroleum components in memory foam with plant-based ones.
Additionally, Amerisleep mattresses contain CertiPUR-US foam, which indicates they don't have any harmful chemicals and emissions.
Another reason to feel good when buying an Amerisleep mattress is that the company does all its manufacturing in the United States, providing local jobs and ensuring the highest quality and environmental standards.
---
Amerisleep vs. Amerisleep Hybrid: Which One Should You Buy?
Torn between the all-foam Amerisleep mattresses and the hybrid versions? Here's how to know which one to get.
If you prefer a bouncy/responsive mattress, you are a hot sleeper, or you weigh more than 230lbs, get one of the hybrid Amerisleep mattresses. The Pocket coils are more responsive, they provide better ventilation for cooling, and they provide great support for heavier sleepers.
If you like your mattress with little to no bounce, your partner tosses and turns a lot at night, or you prefer the body-conforming feel of a foam mattress, get one of the all-foam Amerisleep mattresses.
Another difference between the two is the pricing. If you are on a budget, the all-foam mattresses are cheaper.
---
Purchase Process
There are three places you can buy the Amerisleep Hybrid mattresses: on their official website at Amerisleep.com, on Amazon, and at one of their retail stores.
The official website is the best and most convenient place to order the mattress.
The first step is to decide whether you want the AS2, AS3, or AS5.
The AS2 is medium-firm. Get it if you prefer sleeping 'on' rather than 'in' a mattress. AS2 is also the cheapest of the three hybrid mattresses.
The AS3 is medium. Get it if you want a softer mattress with good lumbar support. AS3 is the best choice for most people.
The AS5 is soft. Get it if you want a plusher, more luxurious sleeping experience. AS3 is also the best choice for side sleepers.
Once you settle on the mattress you want, go to the product page, select your preferred size (all standard sizes are available), and make sure you select the hybrid variant, not the all-foam version.
Check out and pay with your credit card.
Once you place an order, the mattress will leave the warehouse in 3-5 working days.
If you'd like to see, touch and sleep on the mattress before you buy it, Amerisleep operates several brick and mortar locations in Arizona, Colorado, Oregon, and Texas. Visit this page to check if there's a store near you. 
---
Price
As you would expect for a luxury hybrid mattress, the AS2, AS3, and AS5 hybrid mattresses are more expensive than foam mattresses.
The softer the mattresses get, the more expensive they become. The plush AS5 is the most expensive of all three.
Unfortunately, Amerisleep does not offer any financing options at the moment. There's no option to split the payment into smaller, more manageable amounts.
Here is the current price list. Visit the official Amerisleep website for the latest prices and offers.
| | | | |
| --- | --- | --- | --- |
| | AS2 Hybrid | AS3 Hybrid | AS5 Hybrid |
| Twin | $1,199 | $1,299 | $1,999 |
| Twin XL | $1,249 | $1,349 | $2,049 |
| Full | $1,349 | $1,449 | $2,149 |
| Queen | $1,499 | $1,599 | $2,299 |
| King | $1,799 | $1,899 | $2,499 |
| Cal King | $1,799 | $1,899 | $2,499 |
---
100-Night Sleep Trial
Amerisleep offers a 100-night sleep trial for all their mattresses. But there's a mandatory 30-night break-in period, to give your body time to get used to the new mattress.
After 30 nights, you can return your mattress if you don't like it. Returns are free.
Amerisleep will arrange for a pickup from your home, and the mattress will be recycled or donated to charity.
Note that you can also exchange your mattress for another softer or firmer Amerisleep mattress. Contact customer support to arrange an exchange.
---
20-Year Warranty
Amerisleep mattresses come with a 20-year warranty that is split 50-50 between prorated and non-prorated coverage.
For the first ten years, Amerisleep will cover all costs of replacing or repairing the mattress. In the last ten years, you'll pay a percentage of the original price to get a new mattress. The longer you've had the mattress, the higher the payable percentage goes.
---
Shipping
Shipping is free within the contiguous United States.
Shipping to Alaska, Hawaii, Canada, and Mexico attracts freight charges. Contact the company for shipping rates to your location.
---
Delivery and Setup
Amerisleep offers only curbside delivery. They don't have white glove delivery.
That means it's up to you to carry the mattress inside and set it up. The hybrid mattresses are heavy, so make sure there's someone around to help you carry the box inside.
Once you unroll the mattress on the bed, it takes a couple of days to fully expand. But you can sleep on it right away.
---
Foundation and Frame
What type of bed frame/support does the Amerisleep Mattress require?
You can place the Amerisleep mattress on any sturdy and solid foundation, including a slatted base (with slats no more than 3" apart), platform, or foundation.
Because of the weight of the mattress, we don't recommend a box spring. If you use a box spring, place a Bunkie board on it to keep the mattress from flexing, which could reduce its lifespan and cause it to sag.
Note: Using a box spring without the Bunkie board (at least 0.75" thick) will void the Warranty.
Does Amerisleep work on an adjustable bed?
Yes, it does.
---
Care and Cleaning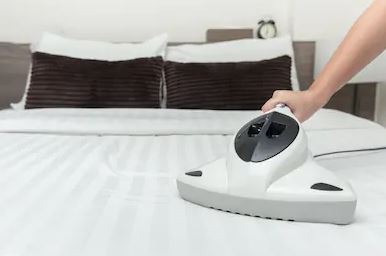 Is a mattress protector needed for the Amerisleep mattress?
The cover is removable and washable (on a cold, gentle cycle), so you do not need to get a mattress protector.
However, if there is a risk of a spill on the mattress (e.g., if you eat on the bed) or the sleeper has incontinence, a waterproof mattress protector is highly recommended.
Do you need to rotate the Amerisleep mattress?
No, you do not need to rotate or flip the Amerisleep hybrid mattress.
---
Aesthetics and Styling
All Amerisleep mattresses have a simple two-tone white and blue styling.
The cover is smooth at the top and transitions to a mesh design on the sides. The mesh paneling is not just for aesthetics; it also improves airflow and cooling.
---
Construction
The all-foam and hybrid versions of the AS2, AS3, and AS5 mattresses are constructed similarly with just one difference. The high-density foam base in the foam variants is replaced with a pocket coil base.
Here's the construction for each mattress.
AS2 (Med-firm)
AS3 (Medium)
AS5 (Soft)
AS2 Hybrid
The AS2 hybrid mattress is 12" thick and has three layers. The layers are arranged to give the mattress a firmer, more resilient feel with just a little softness at the top to hug your pressure points.
2" Bio-Pur foam: The plant-based memory foam gives the mattress a soft touch and provides pressure relief on your shoulders, hips, and back. Compared to memory foam, Bio-Pur foam is more supportive, more resilient, and sleeps cooler.
3" HIVE transition layer: The HIVE layer has a special zoned design that provides targeted support and contouring to different areas of your body. Additionally, the surface of this foam layer contains raised hexagonal segments that improve body contouring and create channels for better airflow.
7" coil base: A base of foam-encased pocket coils provides deep compression support, responsiveness, and longevity.
AS3 Hybrid
The AS3 hybrid mattress is also 12" thick and consists of three layers. The layers are constructed to provide a medium feel – not too soft and not too firm.
3" Bio-Pur foam: The Bio-Pur foam layer in the AS3 mattress is thicker to create a softer feel with a deeper hug.
2" HIVE Transition Layer: The firmer transition layer is an inch thinner compared to AS2, which keeps the mattress at that balanced medium feel.
7" coil base: The same pocket coil base as the one in the AS2 mattress.
AS5 Hybrid
The Luxury Amerisleep AS5 hybrid mattress is 14" thick and has four layers. The AS5 mattress layers are constructed to make the mattress feel extra-soft and plush, meaning you'll sink deeper.
3" Bio-Pur foam: Provides instant pressure relief and some spinal alignment.
2" Active Flex Layer: The AS5 mattress is the only one that uses Active Flex foam, a type of polyfoam designed to be supportive as well as responsive. Despite the added plushness of the AS5 mattress, it still feels responsive, which makes it easy to change sleeping positions and get up from the bed.
2" HIVE transition layer Improves body contouring and keeps your spine properly aligned.
7" pocket coil base: Keeps you from sinking too far and adds some bounciness to the mattress.
---
Mattress Cover
Amerisleep uses a special fabric called Celliant for all their mattress covers.
The Celliant cover contains Thermo-reactive minerals that transform your body heat into infrared radiation. This keeps you cool, especially on warmer nights.
Infrared radiation is also linked to better sleep, improved recovery, and better blood circulation.
Unlike in most mattresses where the cover is just there to cover the foam layers, the Amerisleep mattress cover helps you sleep better and more comfortably.
---
Smell/Off-gassing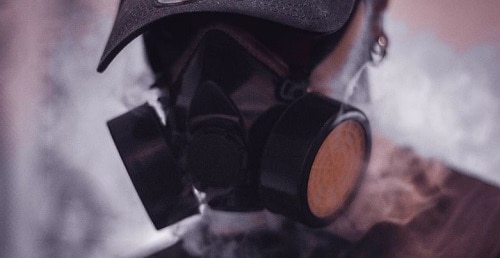 Amerisleep uses eco-friendly foam that's CertiPUR-US certified and partially plant-based. This significantly reduces the 'new foam' smell mattresses containing polyurethane foam.
But it does not eliminate it. You'll still catch a whiff of that 'fresh foam' smell (others describe it as a new car smell) when you unbox the mattress.
The smell is harmless and goes away in a couple of days.
---
Sleeping Experience
The AS3 mattress is the most popular Amerisleep mattress. It has a universal comfort feel that most people like. It's not too soft, nor is it an uncomfortably firm. You get just the right amount of contouring and support.
The pocket coils add a nice bounce to the mattress and greatly improve edge support compared to the all-foam AS3 variant.
The AS2 mattress has a more solid feel and a more noticeable bounce. Because of the thinner memory foam layer, you'll feel like you are on the mattress rather than in it.
The AS5 mattress offers a luxurious sleeping experience. You know those 5-star hotel mattresses that you sink into and never feel like waking up from? Yeah, that's the AS5 hybrid mattress.
It is extra-plush, but without making you feel like you are stuck in a swamp. The Active Flex layer, the HIVE layer, and the coil base balance the softness with responsiveness and firm support.
---
Firmness
AS2 is a medium-firm mattress with a firmness rating of 6.5/10.
AS3 is a medium mattress with a firmness rating of 5.5/10.
AS5 is a soft mattress with a firmness rating of 3.5/10.
So, which one should you buy?
AS2 is great for back sleepers and stomach sleepers.
AS3 is comfortable for most types of sleepers, including back sleepers, side sleepers, and combo sleepers. But we don't recommend it for stomach sleepers.
AS5 is the best choice for side sleepers and anyone who likes to sink into a mattress.
---
Sinkage
The AS2 mattress has the least sinkage because of the added firmness. AS5 has the most sinkage because of its softness. AS3's sinkage falls somewhere in between.
Thanks to edge support from the coil base, all the three mattresses have relatively uniform sinkage across the mattress. Unlike the foam versions, the edges do not sink excessively, meaning you can sleep comfortably near the edge of the mattress.
---
Motion Transfer
Motion transfer in the Amerisleep hybrid mattresses is slightly more noticeable than in the foam variants. That's because the pocket coils bounce more, thus transfer more movement.
But you are unlikely to be woken up by your partner's movements. The individually wrapped coils do not transmit as much motion as traditional coil designs. The upper foam layers also absorb most of the disturbances.
---
Hot/Cold Issues
You probably won't need a cooling topper when you get the AS2, AS3, or AS5 mattress. All three mattresses sleep pretty coolly.
The pocket coils greatly improve ventilation, which prevents heat build-up inside the mattress. The Bio-Pur foam with its open-cell design also helps as does the Celliant cover.
---
Pros and Cons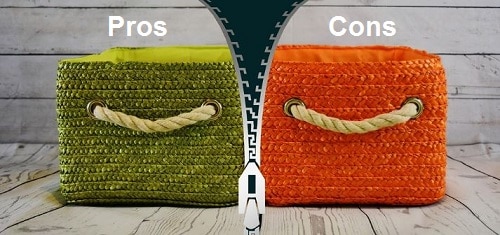 Pros
Excellent support and pressure relief.
Three comfort options.
Temperature-neutral.
Long Warranty.
Cons
Some off-gassing – but it fades quickly.
Expensive compared to foam mattresses. The AS5 mattress is especially pricey.
No white glove delivery.
---
This Mattress is Perfect for You If…
You are looking for eco-friendly memory foam and pocket coil hybrid mattresses.
You are looking for an extra-soft (AS5) or extra-firm (AS2) hybrid mattress.
You sleep hot.
---
Conclusion
Amerisleep wants to create a mattress for every kind of sleeper, hence contains many options. It can be confusing to find the right one, but it also lets you find a mattress that's just perfect for you.
AS2, AS3, and AS5 are all high-quality hybrid mattresses. Hopefully, our review has helped you choose the best one for a perfect night's sleep.
---
Affiliate Disclosure
Affiliate Disclosure: I may earn a small commission (at no cost to you) if you purchase a mattress after clicking a referral link or using a coupon code on this site. That said, all content and opinions on this site are my own and are NOT affected by these payments.
This site participates in the Amazon Services LLC Associates Program, an affiliate advertising program designed to provide a means for sites to earn advertising fees by advertising and linking to Amazon.com.
*Amazon and the Amazon logo are trademarks of Amazon.com, Inc, or its affiliates.
---