Puffy Royal Luxury Mattress Review
Summary
The Puffy Royal Mattress is a luxury upgrade from the Puffy and Puffy Lux mattresses. The 14" Puffy Royal Luxury consists of thick memory foam comfort layers plus zoned and convoluted support foam.
Great choice for: Anyone looking for a luxury memory foam mattress.
Avoid if: You prefer the springy feel of luxury pocket coil mattresses. Also not ideal for those looking for a budget mattress. Puffy Royal starts at $1,345.
NOTE: We earn from qualifying purchases made via Amazon Associates and other affiliate programs. Learn more.
---
The Puffy Original mattress is one of our favorite foam mattresses. We also love the pressure-relieving Puffy Lux mattress.
The new Puffy Royal mattress is significantly more expensive than the other two Puffy mattresses. But is it more comfortable?
We find out in this 10-minute Puffy Royal mattress review.
---
What's in this Mattress Review?
In this review, we breakdown the construction and design of the Puffy Royal luxury mattress.
We will also tell you how it feels, how much it costs, where you can buy it, and how it compares to other Puffy mattresses.
Use this table of contents to skip to the features you care most about.
---
Puffy Lux vs. Puffy Royal: Which One Should You Buy?
For shoppers on a budget looking for a luxury memory foam mattress, we recommend the cheaper Puffy Lux mattress.
Puffy Lux is 12" thick and consists of gel memory foam and support polyfoam. It has a medium feel, making it almost as plush as the Puffy Royal.
However, Puffy Royal has better pressure relief (especially for bigger-bodied sleepers). It's also more responsive.
Heavier sleepers will also enjoy better alignment and lumbar support from the zoned support layer in the Puffy Royal mattress.
For couples, Puffy Royal is the best choice. It sleeps cooler (couples sharing a bed generate more heat) and provides better support.
But if you are looking for an economical but comfortable memory foam mattress, get the Puffy Lux.
---
About Puffy
Puffy is one of the newest online mattress companies offering affordable bed-in-a-box mattresses.
Since its launch in 2017, Puffy has introduced three mattresses: the Puffy Original, the Puffy Lux, and the Puffy Royal.
Their mattresses are not unique. They are all memory foam mattresses with a poly foam base.
What's unique about Puffy mattresses is that they come with a lifetime warranty, which is unusual for a foam mattress.
---
Social Impact
The Puffy Donation Program donates mattresses to needy children in the United States. To take part in the program, post a photo of your new mattress on social media, tag the company, and include the hashtag #puffydonation.
For every ten posts, Puffy donates a mattress through one of their non-profit partners.
In addition to these donations, Puffy does all its manufacturing in the United States, helping provide much-needed jobs and ensuring the highest product quality.
---
Purchase Process
Visit Puffy's official website to order the Puffy Royal Mattress.
The mattress is available in just one firmness and thickness option, so you only need to select your preferred size.
All standard sizes from Twin to Cal King are available.
Check out and pay with your credit card or check if you qualify for Klarna financing.
---
Price
Compared to other online memory foam mattresses, the Puffy Royal is on the pricey side. It costs as much as luxury pocket coil mattresses.
Here's the latest price list.
You can apply for Klarna financing, which allows you to pay for your mattress over time in smaller and more manageable chunks.
---
101-Night Sleep Trial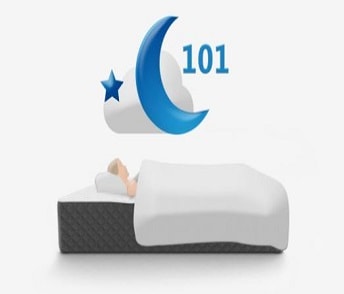 You can test your new Puffy Royal mattress for up to 101 nights.
Within this period, you can return the mattress if you don't like it. Puffy does not charge for returns. They'll even cover the return shipping fee.
While Puffy does not specify a mandatory break-in period, we recommend sleeping on the mattress for at least a couple of weeks before returning it. This gives your body time to get used to the new mattress.
If it still feels uncomfortable after two weeks, contact Puffy to arrange a free return.
---
Lifetime Warranty
As long as you place the Puffy Royal mattress on the right foundation and protect it from damage, Puffy will cover the mattress for as long as you own it.
The lifetime warranty is non-prorated, meaning Puffy covers all costs of replacing or repairing the mattress throughout the warranty period.
---
Shipping
Puffy ships the Puffy Royal mattress free to all 48 states in the Contiguous United States. Extra shipping costs apply for deliveries to Hawaii and Alaska.
---
Delivery and Setup
The Puffy Royal mattress will be delivered within 1-3 days. Like most online mattresses, it comes rolled up in a small box.
Puffy does not offer White Glove delivery. The courier will deliver the mattress to your door (main building entrance if you live in an apartment), and then it's up to you to take it inside.
Note that the mattress is heavy. It's a 14-inches after all. You may want to have someone around to help you carry it to the bedroom.
Place the box on the foundation, then remove the box and cut away the plastic wrapping. Unroll the mattress and give it a few hours to expand and off-gas.
---
Foundation and Frame
What type of bed frame/support does the Puffy Royal Mattress require?
Any kind of bed frame, including a box spring, will do. Because of the weight of the mattress, we recommend a solid frame such as a metal foundation, a slatted frame, or a platform.
Does Puffy Royal work on an adjustable bed?
Yes, it does.
---
Care and Cleaning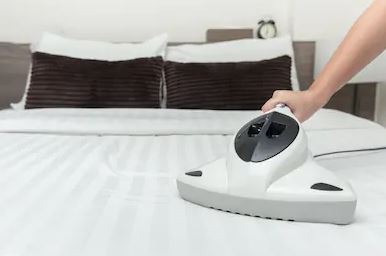 Is a mattress protector needed for Puffy Royal?
A mattress protector is not necessary for the Puffy Royal mattress. It has a removable and washable cover.
But if you are concerned about moisture damage to the mattress, consider getting a waterproof mattress protector.
Do you need to rotate the Puffy Royal mattress?
No, you don't need to.
---
Aesthetics and Styling
The Puffy Royal's 14" profile gives it a 5-star luxury hotel look. The diamond pattern on the grey side panel also looks great.
The top of the mattress has a minimalist white finish.
---
Construction
Puffy Royal is, surprisingly, a memory foam mattress. It is surprising because, at this price point, most mattresses are hybrid, meaning they contain both foam and pocket coils. We are used to seeing much cheaper memory foam mattresses.
But Puffy Royal is not just any memory foam mattress. While the mattress does not contain any unique or special materials, it's the design of the individual layers that makes Puffy Royal a cut above the rest.
The Puffy Royal mattress is 14" thick, much thicker than even most hybrid mattresses. The extra height is not just for show; it provides deeper contouring and compression support, especially for heavier sleepers.
The Puffy Royal mattress has five layers.
Comfort Layers
1.5" gel memory foam: The plush top layer provides instant pressure relief when you lie on the bed. Gel beads infused into the foam help with temperature control.
2" responsive memory foam: The memory foam is not as responsive as latex foam, but it adds a bit of bounciness to the Puffy Royal mattress. It also provides deep body contouring.
2" cooling polyfoam: The third layer consists of polyfoam designed to boost airflow and temperature control.
Transition Layers
1.5" zoned and convoluted polyfoam: This layer has a convoluted design on the surface to further improve airflow and cooling. It also has a zoned design, with five distinct zones providing targeted support and pressure relief.
Support Layers
7" foundational foam: The thick high-density base provides deep compression support and prevents the mattress from sagging over time.
---
Mattress Cover
The Puffy Royal mattress comes with an Oeko-Tex certified cover. It's made from a breathable and moisture-wicking fabric.
The cover is removable and washable.
---
Smell/Off-gassing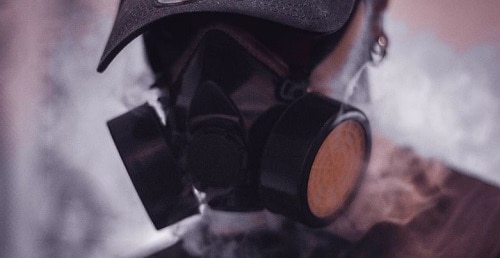 It is common for foam mattresses to produce a smell when they are new. The Puffy Royal mattress is no different.
But the smell is safe. Puffy uses CertiPUR-US certified foams that are low in VOCs and other harmful substances.
Most people aren't bothered by the smell. But if you are sensitive to odors, leave the mattress uncovered in a well-ventilated room for a few hours to allow the smell to dissipate.
---
Sleeping Experience
The Puffy Royal feels like a 5-star hotel mattress: plush and body-hugging – like sleeping on a fluffy cloud.
The soft comfort layers contour closely around your body, providing excellent pressure relief on your back, shoulders, and hips.
Despite the plush feel, the Puffy Royal mattress also provides adequate support for most sleepers. The zoned polyfoam layer ensures proper spinal alignment while the 7" base layer keeps you from sinking too far into the mattress.
The Puffy Royal mattress is not very bouncy, which is expected for a memory foam mattress. If you are looking for a mattress that's good for sex, we recommend a latex or hybrid mattress instead.
Overall, we love the Puffy Royal mattress, and most customers love it too.
Of course, it's not for everyone. If you prefer the bouncy feel of a pocket coil mattress or would rather float on a firmer mattress, Puffy Royal is not for you.
---
Firmness
Puffy Royal is a medium mattress (5.5/10), which gives it an 'in the mattress' feel. It hugs your body closely, resulting in the plush feel that many people love.
Puffy Royal is a great choice for side sleepers since they need more pressure relief than other types of sleepers.
Lightweight and average weight sleepers will also appreciate the plush but supportive feel of the Puffy Royal mattress.
We don't recommend Puffy Royal for stomach sleepers. The plush foams won't align your body correctly, and you may experience back pain.
We also don't think it's a good choice for heavier sleepers weighing more than 230lbs. Despite its thick profile, heavier sleepers may sink too deep.
---
Sinkage
The Puffy Royal mattress has a higher than average sinkage. That's because it uses softer foams compared to other foam mattresses.
This results in a deeper high and better pressure relief.
Sinkage is more around the edges because of less than average edge support. Sleeping near the edge will feel a bit uncomfortable.
---
Motion Transfer
The Puffy Royal mattress has little to no motion transfer. The foam layers do a great job absorbing disturbances from your partner.
For couples who sleep fitfully, Puffy Royal is a great choice.
---
Hot/Cold Issues
The Puffy Royal mattress has several features specifically to improve cooling.
The top memory foam layer has gel infused into it. It also uses convoluted polyfoam to improve airflow as well as a breathable mattress cover,
Puffy Royal sleeps cooler than the average memory foam mattress. However, we still don't recommend it for hot sleepers.
A hybrid or latex mattress is a better choice if you tend to sleep hot, live in a warm climate, or experience frequent night sweats.
---
Pros and Cons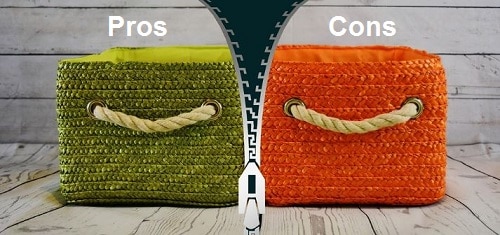 Pros
Luxury sleeping experience.
Excellent pressure relief.
Lifetime warranty.
Free shipping and returns.
Cons
Not ideal for stomach sleepers and heavier sleepers.
It may be uncomfortable for hot sleepers.
Pricey.
---
This Mattress is Perfect for You If…
You are looking for a luxury memory foam mattress.
You love a plush mattress that you can sink into.
You have back, hip, or shoulder pain. Puffy Royal provides better pressure relief than most foam mattresses.
---
Conclusion
So, is the Puffy Royal worth the high price tag?
We think it is. It is more comfortable, sleeps cooler, and lasts longer than most memory foam mattresses. That's not to mention the lifetime warranty, a big deal for a foam mattress.
---
Affiliate Disclosure
Affiliate Disclosure: I may earn a small commission (at no cost to you) if you purchase a mattress after clicking a referral link or using a coupon code on this site. That said, all content and opinions on this site are my own and are NOT affected by these payments.
This site participates in the Amazon Services LLC Associates Program, an affiliate advertising program designed to provide a means for sites to earn advertising fees by advertising and linking to Amazon.com.
*Amazon and the Amazon logo are trademarks of Amazon.com, Inc, or its affiliates.
---