NOTE: We earn from qualifying purchases made via Amazon Associates and other affiliate programs. Learn more.
DreamCloud versus Nectar  –the former is a luxury 15" thick hybrid mattress that costs way less than store-bought mattresses while the latter is a budget all-foam mattress.
While both come with a lifetime warranty and a one-year trial period, they both have features that make each different from the other.
---
What's In This Comparison?
In this 10-minute comparison, we'll compare Dreamcloud versus Nectar mattresses on construction, sleeping experience, price, and other features to help you decide which one is best for your needs and budget.
Use this table of contents to jump to specific feature comparisons.
---
DreamCloud vs. Nectar Verdict: Which one Should You Buy?
[one_half]
I gave DreamCloud an overall rating of 4.8 out of 5.0
BUY DREAMCLOUD IF:
You want a luxury pocket coil hybrid mattress at a bargain price.
You are a hot sleeper.
You want a mattress with excellent support and responsiveness.
[/one_half] [one_half_last]
I gave Nectar an overall rating of 4.6 out of 5.0
BUY NECTAR IF:
You are looking for a budget memory foam mattress.
You prefer the softer hug of memory foam.
You want a foam mattress that will last a long time.
[/one_half_last]
---
Key Differences
DreamCloud is a hybrid mattress (foam + springs) while Nectar is an all-foam mattress.
DreamCloud mattress is 15″ thick while the Nectar mattress is 11″ thick.
While both mattresses are priced affordably for their design, the Nectar mattress is cheaper. A DreamCloud queen costs $1,099 while a Nectar queen mattress costs $799 as of this writing.
DreamCloud has a medium-firm feel (6/10) while the Nectar mattress is softer with a medium comfort feel (5/10).
---
Mattress Construction Comparison
DreamCloud Mattress Construction
DreamCloud is 15″ tall and consists of foam and pocket coil layers.
The cover is made from Mongolian cashmere. It is soft, breathable, and moisture-wicking.
Next is a Euro top consisting of plush memory foam sewn to the mattress cover. It hugs your body, providing instant pressure relief when you lie on the mattress.
A layer of high-density gel memory foam provides deep contouring and pressure relief. The gel reduces heat buildup in the mattress.
A transition layer of supportive foam shields you from the coils below and reduces motion transfer when your partner moves.
Edge-to-edge pocket coils provide deep compression support. They also add responsiveness and edge support to the mattress.
A thin foam base stabilizes the mattress and improves airflow.
Nectar Mattress Construction
The Nectar mattress is 11″ thick and has an all-foam construction.
The Nectar mattress cover is made from Tencel. It is breathable and moisture-wicking. A 1″ layer of soft memory foam is quilted to the cover to provide instant pressure relief.
Next is a layer of gel memory foam that provides further pressure relief. The gel is there to keep the memory foam from retaining too much warmth and causing the bed to heat up.
A firmer core of high-density memory foam provides support to ensure you don't sink into the mattress.
A thick base layer provides compression support to prevent sagging even after years of use.
The DreamCloud mattress is thicker than average. Be careful when choosing the foundation to use it on. Choose a low foundation or frame to make it easy to get in and out of bed.
Another thing to note is the weight. The DreamCloud mattress is very heavy and difficult to move around. Nectar, on the other hand, is lighter and easier to handle, but it still requires two people to lift and set up.
Fortunately, both mattresses come with the option of white glove delivery (it'll cost you extra though) to help with setup and old mattress disposal.
---
Comfort and Firmness Comparison
DreamCloud Mattress Comfort and Firmness
DreamCloud is a medium-firm mattress with higher than average responsiveness and excellent support for heavier sleepers.
DreamCloud's medium-firm feel makes it an ideal choice for many back and stomach sleepers. It's also the best choice for side sleepers weighing more than 220lbs.
The hybrid construction of the DreamCloud mattress makes it more supportive than Nectar. Combined with the extra-high 15″ profile, DreamCloud is a great choice for heavier sleepers.
The pocket coils add a significant amount of bounciness to the mattress, making DreamCloud the better choice for sex. The pocket coils also boost edge support in the DreamCloud mattress.
Nectar Mattress Comfort and Firmness
Nectar is a medium comfort mattress. It has the classic plush feel of memory foam mattresses, making it a great choice for sleepers who like a mattress that hugs them.
Nectar's mostly memory foam construction makes it softer than the hybrid DreamCloud mattress. Side sleepers will love the excellent pressure relief on their shoulder and hip. Nectar is also a good choice for back sleepers weighing less than 130lbs.
Being a medium mattress, Nectar is mostly ideal for light and average weight sleepers (up to 220lbs). It doesn't provide adequate support for heavier sleepers.
Nectar has very little responsiveness. If you are not a fan of bouncy mattresses, you'll love Nectar.
---
Sleeping Experience Comparison
DreamCloud Mattress Sleeping Experience
The cashmere cover and the memory foam Euro-top gives the DreamCloud mattress a luxury feel you typically from luxury mattresses costing thousands of dollars.
Thanks to the breathable cover and the pocket coils, the DreamCloud mattress sleeps cool. If you are a hot sleeper or live in a hot climate, we recommend DreamCloud over Nectar.
Despite the added bounciness, the DreamCloud mattress has very little motion transfer. The upper foam layers do a good job absorbing any disturbances from your partner's side of the bed.
DreamCloud has excellent edge support, making it a good choice for couples who share a bed.
Nectar Mattress Sleeping Experience
With Nectar, you feel like you are sleeping in, not on, the mattress. It hugs your body more closely and has a comfy plush feel from the soft memory foam layers on top.
Though not as cool as DreamCloud, Nectar sleeps cooler compared to most memory foam mattresses. The breathable cover and gel foam prevent overheating.
Nectar has almost no motion transfer. If your partner turns and tosses a lot at night, go with Nectar. You'll sleep like a baby, no matter how much your partner moves.
Edge support is fair in the Nectar mattress, so try not to sleep too close to the edge.
Overall, we rate DreamCloud's sleeping experiences slightly higher than Nectar.
DreamCloud does a better job balancing firm support and soft pressure relief with a nice amount of bounciness added. It appeals to a wider variety of sleepers compared to Nectar.
But if you love a mattress that hugs you without bouncing around too much, then Nectar is the best choice for you.
---
Price Comparison
DreamCloud Pricing
For a 15″ hybrid mattress, DreamCloud is surprisingly affordable. Here are the latest prices.
If you prefer paying the full amount in installments, DreamCloud offers third party financing through Affirm.
Nectar Pricing
If you are on a budget, Nectar is the more pocket-friendly choice of the two mattresses. Here are the latest prices.
Like DreamCloud, Nectar also offers third party financing through Affirm.
Both mattresses are priced affordably and cost way less than similar mattresses online. Regardless of the mattress you pick, you can be sure you are getting a good bargain.
---
Warranty and Returns
DreamCloud Warranty & Returns
You have a full year to test the DreamCloud mattress at home. There's a 30-day mandatory break-in period, meaning you can only return the mattress 30 days after delivery.
Returns are free.
If you keep the mattress, you'll be covered by a non-prorated lifetime warranty. You can read the full warranty here.
Nectar Warranty & Returns
Nectar has the same warranty and returns policies as DreamCloud. You can try the Nectar mattress at home for 365 days. If you want to return it, you have to wait until 30 days elapse.
Returns are free.
Nectar also has a lifetime non-prorated warranty. Here's the full warranty statement with all the terms and conditions you need to know.
Side note: The reason DreamCloud and Nectar have such similar policies is that they are both owned by the same company, Resident. 
---
Shipping and Delivery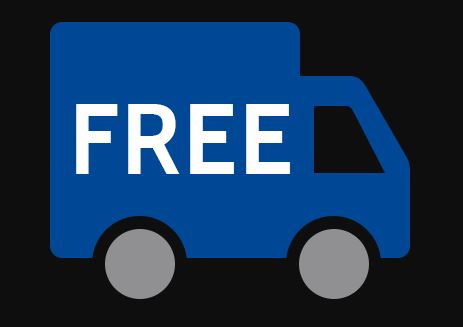 DreamCloud Shipping and Delivery
DreamCloud ships free to all states in the continental United States. Alaska and Hawaii orders will be charged extra for shipping.
Free shipping includes standard curbside delivery. If you want help setting up the (very heavy) mattress, pay $149 for white glove delivery. This fee covers mattress setup and old mattress removal.
Nectar Shipping and Delivery
As with warranties and returns, delivery policies are similar for Nectar and DreamCloud.
You get free shipping if you are in the contiguous US, and you can opt for white glove delivery (for a flat fee of $149) if you need help setting up the new mattress and getting rid of your old one.
---
Where To Get The Best Deal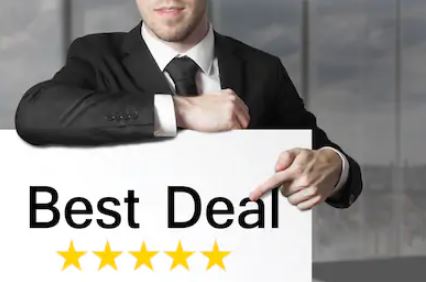 DreamCloud
Nectar
---
Affiliate Disclosure
Affiliate Disclosure: I may earn a small commission (at no cost to you) if you purchase a mattress after clicking a referral link or using a coupon code on this site. That said, all content and opinions on this site are my own and are NOT affected by these payments.
This site participates in the Amazon Services LLC Associates Program, an affiliate advertising program designed to provide a means for sites to earn advertising fees by advertising and linking to Amazon.com.
*Amazon and the Amazon logo are trademarks of Amazon.com, Inc, or its affiliates.
---