NOTE: We earn from qualifying purchases made via Amazon Associates and other affiliate programs. Learn more.
Puffy is a 3-layer gel-infused memory foam mattress with an industry-leading lifetime warranty.
Nectar is a memory foam mattress that uses higher quality/longer lasting foams than its competitors but still costs way less. It has an industry-leading 1-year in-home trial and a lifetime warranty.
So how do these two beds compare? Which one should you buy?
In this comparison, I'll cover how these two mattresses differ in half a dozen ways – so you can make your own decision.
---
What's In This Mattress Comparison
NOTE: Use the table of contents on the right to jump to a specific section that you want to learn more about.
We are going to compare the Puffy original mattress and Nectar mattress on important features such as sleeping experience, comfort, support, and longevity.
We are also going to look at the extraordinarily generous terms of sale offered by these two companies, which I'm sure you'll like.
To learn more about each mattress read my in-depth review of Puffy and my recently-updated in-depth Nectar review.
If you are not interested in either of these mattresses, then check out my comprehensive list of other top-rated foam mattresses sold online.
Puffy vs. Nectar: Which One Should You Buy?
Here is my quick take on each mattress.
[one_half]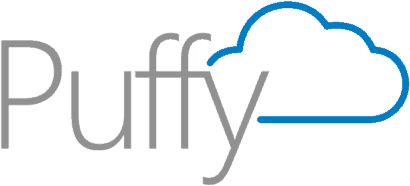 I rated Puffy 4.8 / 5
Buy a Puffy if:
You love a softer mattress.
You sleep on your side or on your back.
[/one_half] [one_half_last]
I rated Nectar 4.6 / 5
Buy a Nectar if:
You sleep on your stomach.
You want to save some cash.
You share your bed with a fidgety partner.
[/one_half_last]
---
How Do Puffy and Nectar Compare?
Similarities
The main thing Puffy and Nectar have in common is that they are both memory foam mattresses.
The Nectar mattress uses memory foam in 3 of its four layers while the Puffy mattress uses memory foam only in its top layer.
Both mattresses have a classic memory foam feel – fairly plush, slow-recovering and slightly warmer than latex or innerspring mattresses.
Another similarity – and I love this one – is that they are both bargain-priced mattresses.
If you are looking for a budget mattress, both are great choices.
Both ship their mattresses free within Continental US and charge extra for delivery to Alaska and Hawaii.
Each also provides a lifetime warranty.
Key Differences
One of the biggest differences between these two mattresses is the price.
Yeah, I know I said they are both budget mattresses. But Nectar is a slightly better bargain than Puffy.
A Nectar Queen goes for a dollar short of $700. A queen size Puffy mattress costs $850.
These mattresses are constructed very differently and quite the opposite of what you'd expect from their pricing.
The more expensive Puffy mattress has a simpler design consisting of just two layers and a basic polyester cover.
The cheaper Nectar mattress is 1" thicker, has four layers and uses a cooling Tencel cover.
Another area where the part ways are in the trial period.
Despite offering a lifetime warranty, Puffy gives you 101 nights to test the mattress at home. But that's plenty long enough to test a mattress at home.
Nectar, on the other hand, matches their generous lifetime warranty with a year-long in-home trial period. yes, that's right – you'll have a full year to test the mattress in your home.
Price
Financing Options
You can finance your Puffy mattress purchase via Klarna. They currently have an offer where you pay no interest if you complete payments within 12 months.
If you decide to buy the Nectar mattress, you can pay via Affirm at 0% APR.
Coupons
Nectar: click this link to Save Up To 40% Now on Nectar.
Puffy: Save $1350 Now on Puffy.
Specifications
Mattress

Puffy


Nectar

Rating
4.8
4.6
Price
$899 - $1,699
$359-$899
Best Deal
Comfort Choices
Med. Firm
Med. Firm
Construction
Gel-infused memory foam +
High-density foam
Gel-infused memory foam
Heat Transfer
Excellent
Excellent
Motion Transfer
Moderate
Low
Sinkage
Moderate
Moderate
Off-Gassing?
Yes
Yes
Trial Period
101 nights
365 nights
Warranty
Lifetime
Lifetime
Eco-friendliness
CertiPUR-US foam
CertiPUR-US foam
Delivery
4-5 days
3-5 days
Customer Service
Excellent
Good
---
Mattress Construction
Puffy Construction
The Puffy mattress uses a 3-layer foam construction.
The topmost comfort layer is made of 2″ of gel-infused memory foam that provides softer-than-average pressure relief, extra-deep body contouring and spinal alignment. Puffy calls it their Cooling Cloud Foam although its heat-dissipation ability is not as good as latex foam.
The support/middle layer is made of 2″ of Puffy's ClimateComfort foam. This unique foam has high pressure-relieving capabilities and does not change in shape or function in hot or cold temperatures – and issue that other types of foam suffer from.
The base layer in the Puffy is a thick 6" slab of high-density support foam that provides deep compression support and is part of the reason Puffy feels confident enough to offer a lifetime warranty.
The base layer also keeps the mattress together and prevents sagging.
Puffy's soft cover is made of 100% polyester. It is a tough, breathable and moisture-wicking fabric.
To know more, check out our in-depth Puffy lux mattress review
Nectar Construction
Nectar uses four layers of foam in its design – 3 of them of memory foam.
The first comfort layer is made of a quilted gel memory foam. This plush foam provides instant relief while the gel dissipates body heat away from the mattress.
The second layer of memory foam offers deep contouring support. It hugs your body where there are pressure points such as your shoulders and distributes weight where you need more support like your back.
The second support layer is also infused with cooling gel to make sure the memory foam doesn't retain too much heat and ruin your sleep.
The third support layer uses high-density memory foam that provides deep compression support and gives the mattress a little bit of bounce.
A breathable base layer rounds out the mattress' construction. It gives the top layers a durable and stable base to ensure the mattress lasts for years without sagging.
To further ensure you won't sleep warm, Nectar wraps their foam layers in a special quilted Tencel cover.
Tencel is a common cotton alternative that is more breathable and better at moisture-wicking.
Sleeping on the Nectar mattress, you could never tell it is made of memory foam – that's how cool it feels.
---
Comfort and Firmness
You'll get only a single comfort option with either mattress – medium firm.
That said, in reality, these mattresses do feel slightly different.
The Puffy mattress uses softer foams, so it has more of a medium feel (5/10).
The Nectar mattress uses denser foams, so it feels a bit firmer (around 6/10).
Puffy Comfort Level
The Puffy mattress is rated highly by light and medium weight sleepers in all sleeping positions – back, stomach and side.
The softer gel-infused foam contours easily around your body, providing pressure relief on your hips, back and shoulders.
Support is also great. The firm base layer ensures your back is properly aligned and that you don't sink in too far.
But I wouldn't recommend the Puffy mattress to overweight sleepers. It's too thin and soft to offer adequate support.
For everyone else, however, it's an excellent choice regardless of your preferred sleeping position.
Nectar Comfort Level
The Nectar mattress is also rated well among light and medium weight sleepers. It also receives high ratings among overweight sleepers weighing more than 230 lbs.
The mattress uses denser and better quality foams.
That's why it feels slightly firmer than Puffy and provides better support for heavier sleepers.
But it also has adequate contouring for other types of sleepers. The top two gel-infused memory foam layers create a pressure-relieving hug around your pressure points.
The Nectar mattress is ideal for all sleeping positions.
Side sleepers will appreciate the soft contouring foam, back sleepers will love the balance between soft contouring and firm support, and stomach sleepers will find the firmer sleeping surface to be very comfortable.
---
Sleeping Experience
Because their foams are not exactly the same in terms of density and quality, the sleeping experience varies quite a bit between the two mattresses.
Puffy Sleeping Experience
Puffy sleep feels more like memory foam than Nectar. It's softer and hugs your body more. Puffy also recovers very slowly, meaning there's almost no response to your movements.
Puffy is the mattress to buy if you are looking for a 'hugged by the mattress' kind of feel and is the better choice for side sleepers who love the conforming feel of the mattress.
Support is good, although only for light and average-weight sleepers. For overweight sleepers, I'd recommend the Nectar mattress.
Puffy does a good job dissipating heat most of the time, but it's not the best of these two to be honest. If you are extra-sensitive to heat or you live in a hot area, you may need a cooling pad or topper.
Motion control is virtually non-existent, which is great for fidgety couples.
On the other hand, edge support is poor – you'll sink while sitting on the edge.
Nectar Sleeping Experience
If you are looking for a memory foam mattress with an 'on the mattress' firmer feel, Nectar is the better choice.
While contouring is satisfactory for most people, the Nectar really doesn't hug you as much as the Puffy does.
The high-density foams in the Nectar mattress also provide more responsiveness than you normally get in a memory foam mattress.
But it's not bouncy enough to earn our 'best memory foam mattress for sex' badge. That honor belongs to the Nest Alexander Hybrid mattress which uses pocket coils to improve responsiveness.
But the Nectar is better at cooling than Puffy. It's two gel-infused foam layers, breathable base and Tencel cooling cover more efficiently dissipate excess heat from the mattress.
Motion control is also excellent, as it is with most memory foam mattresses.
Edge support is not as good as in latex or an innerspring mattress, but it's better than the Puffy mattress because of the denser foams used.
---
Warranty and Returns
Puffy Warranty and Return Policies
You have 101 nights to test the Puffy mattress from when it is delivered.
Returns are easy and free if you don't like it. You'll get a full refund unless you are in Alaska or Hawaii in which case you'll get a refund minus the original shipping fee.
As I mentioned, the warranty goes on forever…as long as you still own the mattress and use it properly.
Nectar Warranty and Return Policies
Once you receive the Nectar mattress, you have a whole year – a whopping 365 nights – to test it at home.
This is great because you get a chance to test it in all kinds of scenarios and weather conditions. In summer, you can test exactly how cool their cooling gel and Tencel cover is.
Returns are completely free. As usual, Alaska and Hawaii customers get their refund minus the initial shipping fee.
Nectar also has a lifetime warranty, and it is not prorated. They'll cover all costs associated with repair or replacement if there is a valid defect.
---
Shipping and Delivery
Puffy
Puffy provides free shipping to all 48 states in the continental US. Delivery to Alaska and Hawaii costs extra in freight.
There is no white glove delivery option.
Nectar
Nectar has a similar shipping policy – free to 48 states, extra for shipping to Alaska and Hawaii.
But unlike Puffy, they offer white glove delivery and old mattress disposal for a small fee.
---
Foundation and Frame
Puffy Foundation Requirements
You can place the Puffy mattress on any type of foundation as long as it is in good condition and provides sturdy support. This includes a box spring, slatted frame or a solid platform.
It also works with adjustable bases.
Nectar Foundation Requirements
Nectar can be used with any sturdy foundation including box spring, adjustable base or flat frame.
You can also put it directly on the floor – but make sure there's no danger of moisture damage.
---
Care and Cleaning
Puffy Care and Cleaning
To clean the Puffy mattress cover, just unzip it and throw it in the washer. But wash it on low settings and avoid too much heat.
You can also just spot clean it.
Nectar Care and Cleaning
You can unzip the Nectar mattress cover but do not attempt to wash it. It will get damaged.
Instead, spot cleans the stained area with cold water and mild detergent.
A mattress protector is recommended with this one.
---
Where to Get The Best Deal
More Nectar Mattress Comparisons:
---
Affiliate Disclosure
Affiliate Disclosure: I may earn a small commission (at no cost to you) if you purchase a mattress after clicking a referral link or using a coupon code on this site. That said, all content and opinions on this site are my own and are NOT affected by these payments.
This site participates in the Amazon Services LLC Associates Program, an affiliate advertising program designed to provide a means for sites to earn advertising fees by advertising and linking to Amazon.com.
*Amazon and the Amazon logo are trademarks of Amazon.com, Inc, or its affiliates.
---