NOTE: We earn from qualifying purchases made via Amazon Associates and other affiliate programs. Learn more.
PlushBeds Luxury Bliss is an organic latex and pocket coil hybrid mattress. It's an affordable option for people who are looking for an organic latex mattress, but an all-latex mattress like the PlushBeds Botanical Bliss is out of their budget.
Awara is also a hybrid mattress with natural latex and pocket coils. Similar to the Luxury Bliss mattress, Awara is great for people who want to sleep on natural latex without spending a lot of money.
At first glance, Awara and Luxury Bliss seem like two very similar mattresses, and it can be challenging to choose the right one for yourself. While they do have some similarities, they are also different in key areas that affect comfort, support and sleeping experience.
---
What's In This Comparison?
In this Awara vs. PlushBeds Luxury Bliss head to head, we compare the two mattresses on construction, comfort, support, and overall sleeping experience.
We also compare their prices, home trials, returns, and warranty coverage.
---
Awara vs. PlushBeds Luxury Bliss: Which One Should You Buy?
Both the Luxury Bliss and Awara have similar construction and are in the same price range, so it can be hard to choose between them.
Here are our quick recommendations.
Buy the PlushBeds Luxury Bliss if you are a side sleeper, weigh under 230 lbs, or prefer sleeping on a softer mattress. Only the Luxury Bliss mattress lets you choose a softer comfort option.  PlushBeds is also the best option if you want a certified organic latex bed.
Buy the Awara mattress if you prefer a firmer mattress. It's the better choice for back and stomach sleepers and people who weigh over 230 lbs.
---
How Do Awara and Plushbeds Luxury Bliss Compare?
Similarities
Both Awara and Luxury Bliss are hybrid mattresses. They combine natural latex and pocketed coils to deliver a luxury sleeping experience at an affordable price point.
The two mattresses use natural Dunlop latex, which is one reason they are affordable. Dunlop is cheaper than Talalay latex.
The latex and pocket coils combination makes both Awara and PlushBeds Luxury Bliss great choices for hot sleepers. They both sleep cool in all kinds of weather.
The hybrid design also ensures both Awara and Luxury Bliss have excellent support, including edge support.
To keep you cool and sweat-free, both Awara and PlushBeds Luxury Bliss come with an organic cotton cover with organic wool beneath it.
We expect both Awara and Luxury Bliss mattresses to last a long time.
Key Differences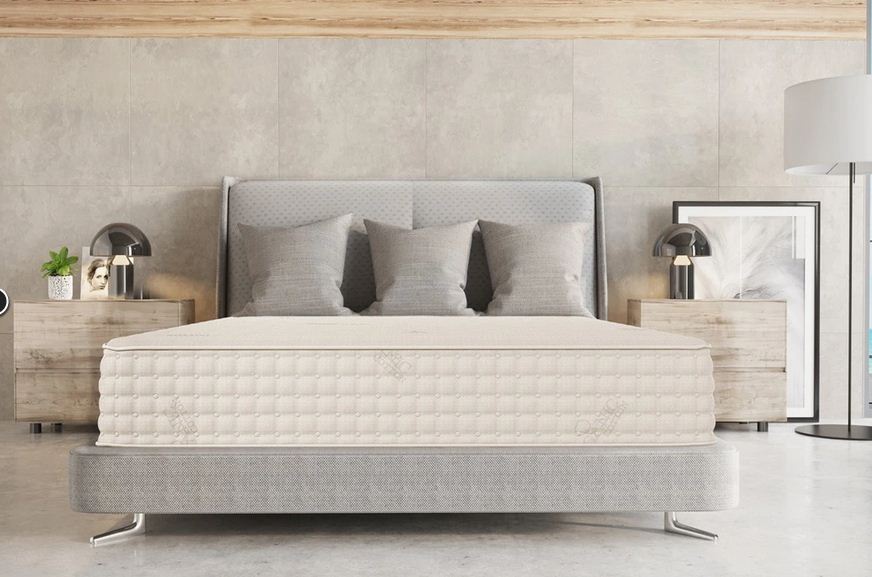 PlushBeds uses certified organic Dunlop latex, while the Awara mattress uses natural Dunlop latex without any organic certification.
PlushBeds Luxury Bliss is available in two comfort options, while Awara offers just one firmness option.
You get a 25-year warranty with the Luxury Bliss and a 100-night in-home trial. Awara offers a forever warranty and a 1-year in-home trial.
PlushBeds charges a return fee of $149 to cover shipping. Awara offers free returns.
Price
Both PlushBeds Luxury Bliss and Awara are in the same price range, with Awara being just slightly less expensive.
Both are pricier than memory foam but cost a lot less than many other all-latex mattresses.
Here's a comparison table for the two mattresses.
| | | |
| --- | --- | --- |
| | PlushBeds Luxury Bliss | Awara |
| Twin | $999 | $999 |
| Twin XL | $1,099 | $1,099 |
| Full | $1,299 | $1,199 |
| Queen | $1,399 | $1,299 |
| King | $1,699 | $1,499 |
| Cal King | $1,699 | $1,499 |
Both companies can finance your mattress if you prefer paying in small installments instead of the entire amount in one go. Visit their official websites (links above) to see if you qualify.
Specifications
| | | |
| --- | --- | --- |
| | PlushBeds Luxury Bliss | Awara |
| Size | 12" | 13" |
| Construction | 3" organic Dunlop latex and 8" pocket coils | 4" natural Dunlop latex and 9" pocket coils |
| Firmness | Medium & medium-firm | Medium-firm |
| Cover | Organic cotton and wool | Organic cotton and wool |
| Trial Period | 100 nights | 365 nights |
| Warranty | 25yrs | Forever |
| Shipping | Free | Free |
---
Mattress Construction
PlushBeds Luxury Bliss and Awara are very similar in construction, with only a couple of differences.
PlushBeds Luxury Bliss
The Luxury Bliss mattress has a simple 2-layer design. The comfort layer is 3 inches of certified organic Dunlop latex.
Below it is an 8 inch base of individually encased coils.
The two layers are wrapped in an organic cotton cover that's sewn together with a 1-inch layer of organic wool.
Awara
The Awara mattress has the same simple 2-layer design. It has a thicker comfort layer, though; 4 inches of natural Dunlop latex.
Notably, Awara uses natural Dunlop latex, but it's not certified organic. But it does have the Rainforest Alliance certification, indicating the latex is sourced sustainably.
Awara also has a thicker base; 9 inches of pocketed coils.
On the surface of the mattress is a plush Euro-top consisting of organic cotton and organic wool.
---
Comfort and Firmness
Each of the two mattresses has an unparalleled comfort feel that's ideal for different types of sleepers.
PlushBeds Luxury Bliss

The Luxury Bliss is available in two comfort levels: medium and medium-firm.
The medium option offers the best contouring and pressure relief for side sleepers and people weighing under 230lbs.
Note, however, that you won't get the same hug a memory foam mattress provides. Though the latex will cradle your pressure points, it'll still feel like you are floating on the mattress.
The medium-firm has reduced pressure relief, making it suitable for back sleepers, stomach sleepers, and heavier folks weighing over 230lbs.
Awara
Awara offers a single comfort feel that's designed to meet the needs of most types of sleepers.
The medium-firm feel is, however, not everyone's cup of tea. Even with the soft Euro top, side sleepers and people weighing under 130lbs may find it too firm for their liking.
But if you weigh over 230lbs or sleep on your back or stomach, Awara feels great. It has excellent support with just enough contouring to eliminate pressure points.
The thicker comfort layer and base of the Awara mattress make it especially ideal for big-bodied sleepers.
---
Sleeping Experience
Here's how each mattress performs in terms of support, responsiveness, motion transfer, cooling, and off-gassing.
PlushBeds Luxury Bliss
Being a hybrid mattress, the Luxury Bliss offers excellent support even for heavier sleepers. The dense Dunlop latex layer and the pocket coil base keep your spine aligned and your weight evenly distributed.
And unlike all latex mattresses, you get great support throughout the mattress, including along the edges. You can make full use of the mattress.
Another area latex hybrid mattresses are great at is responsiveness. The Luxury Bliss feels pleasantly bouncy, making it easier to change sleeping positions and get out of bed in the morning. It's also great for sex.
The bounciness does cause a bit of motion transfer for couples, but it's not enough to wake you up. The individually encased pocket coils keep most of the disturbance from transferring to your side of the bed.
These pocket coils also boost ventilation and cooling in the Luxury Bliss mattress. Combined with the naturally cool organic latex, the breathable organic cotton cover and the temperature-regulating organic wool, the Luxury Bliss mattress is a great choice for hot sleepers.
Because the Luxury Bliss mattress doesn't contain any synthetic foam, it doesn't produce any unpleasant smells. You'll only get a mild natural rubber smell when you first open up the mattress. But it goes away quickly.
Awara
The Awara mattress offers even more support than Luxury Bliss, thanks to its thicker profile. That's why we think it is the better choice for people over 230lbs.
Thanks to the pocket coil base, edge support is excellent. You can sleep near the edge without feeling like you'll roll off the bed.
Because of the naturally responsive latex and the springy pocket coils, the Awara mattress has a good amount of bounce to it. It's great for sex, and people who change sleeping positions while asleep.
Awara has some motion transfer when your partner turns or gets out of bed. Hybrid and latex mattresses cannot match the motion isolation of foam mattresses. But the disturbance from your partner's movements is not enough to wake you up or become a bother.
The Awara mattress also performs highly when it comes to cooling. On the surface, the organic cotton cover and wool keep you cool and absorb sweat. Underneath the latex layer and the pocket coils quickly dissipate any excess body heat.
Similar to the PlushBeds mattress, Awara has virtually no off-gassing. Just a slight rubber smell that quickly goes away.
---
Warranty and Returns
Awara is more generous with its terms compared to PlushBeds. But we love PlushBeds' comfort exchange option.
PlushBeds Luxury Bliss
You have 100 nights to test the Luxury Bliss mattress. If you are not satisfied with the mattress, you have two options.
One, ask for a comfort exchange. It's free. PlushBeds will exchange the top latex layer with a softer or firmer layer depending on the firmness level you want. They'll send you the new layer at no cost.
Two, return the mattress. PlushBeds will pick it up and give you a refund minus $149 for shipping.
If you keep the mattress, you'll enjoy a 25-year warranty: 10 years full coverage and 15 years prorated coverage.
Awara
Awara lets you test the mattress at home for a full year – 365 nights. That's plenty of time to decide if you want to keep the mattress.
If you don't, returns are free.
If you like the mattress, you enjoy a lifetime warranty.
---
Shipping and Delivery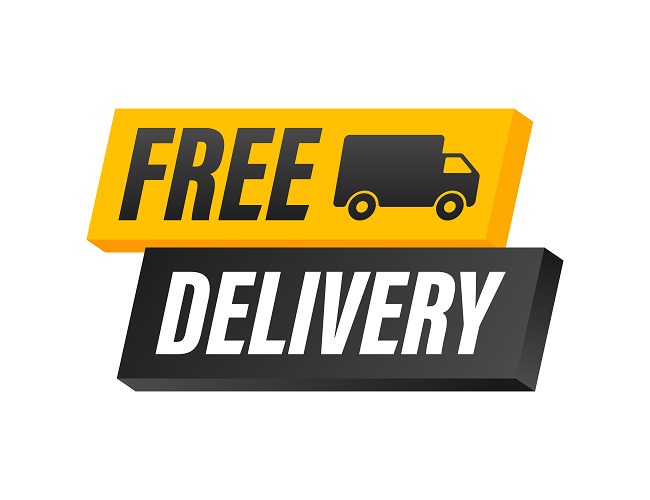 Both PlushBeds and Awara offer free shipping within the contiguous United States. Delivery to your home takes 3-4 weeks.
Awara has a white glove delivery service option. For $149, they'll bring the mattress inside and set it up for you. They'll also take away your old mattress if you want.
PlushBeds does not offer such a service. Because the mattress is heavy, make sure there's someone to help you carry the mattress inside and set it up or hire a local furniture setup service.
---
Foundation and Frame
Both Awara and Luxury Bliss mattresses work well with any kind of frame or base. Just make sure it is sturdy.
Because these mattresses are heavy, we recommend a solid base or foundation for durability and optimal support instead of a box spring.
Both mattresses are compatible with adjustable bases.
---
Care and Cleaning
You cannot remove or wash the organic cotton covers on either the Luxury Bliss or Awara mattress. The only way to get rid of stains or dirt is by spot cleaning using water and mild detergent.
We highly recommend using a waterproof mattress protector to keep stains, allergens and dirt away from the mattress.
Something else to note is that latex doesn't like heat. Ensure the mattress is not exposed to direct sunlight, and be careful with electric blankets and heating pads (do not place them directly on the mattress without a sheet or two in between).
Since these are one-sided mattresses, you do not need to flip them. Rotating them every few months is also unnecessary unless you sleep alone on one side of the bed or your partner weighs significantly more or less than you.
---
Where To Get The Best Deal
PlushBeds Botanical Bliss Mattress
Awara Mattress
---
More Awara Mattress Reviews & Comparisons
---
More PlushBeds Luxury Bliss Mattress Reviews & Comparisons
---
Affiliate Disclosure
Affiliate Disclosure: I may earn a small commission (at no cost to you) if you purchase a mattress after clicking a referral link or using a coupon code on this site. That said, all content and opinions on this site are my own and are NOT affected by these payments.
This site participates in the Amazon Services LLC Associates Program, an affiliate advertising program designed to provide a means for sites to earn advertising fees by advertising and linking to Amazon.com.
*Amazon and the Amazon logo are trademarks of Amazon.com, Inc, or its affiliates.
---