NOTE: We earn from qualifying purchases made via Amazon Associates and other affiliate programs. Learn more.
---
The Purple PowerBase is a premium feature-rich adjustable base. It costs more than most adjustable bases, but we think the higher price tag matches the value you get from the Purple PowerBase. It's not an overpriced product.
The Purple PowerBase comes with all the usual features found in other adjustable bases as well as some extra ones like True Resonant Frequency Massage, under-bed lighting, and smartphone control.
Read on for our full review.
---
What's In This Adjustable Base Review?
This Purple PowerBase is a 10-minute read.
If you'd rather not go through it all, use this table of contents to skip to the features that are most important for you.
---
About Purple PowerBase
Key Features
1. Wireless Remote Control
Like most adjustable bases, the Purple PowerBase comes with wireless remote control. But this one has more buttons on it than most, meaning more features and options for customizing your sleeping experience.
There is the usual button for raising and lowering the head and bottom of the base independently. The motors operate smoothly with barely any noise.
You also get three convenient presets that automatically adjust the base to a particular position. There's a preset button for the zero gravity position (great for back relief), anti-snore (raises your head slightly to open up airways and reduce snoring), and flat (returns bed to a normal position).
By the way, the remote control buttons are backlit, so it's easy to adjust the PowerBase in the dark.
2. Four Memory Buttons
In addition to the three presets, you can program your favorite positions to access them with a single click.
Other adjustable bases offer just one or two memory buttons. The Purple PowerBase has four of them, letting you program more positions.
You can have one for TV, another for reading, maybe one for working and so on. For couples, you can use each program in your favorite positions for easy access when you are alone in bed.
3. Built-in Massage
Of course, the Purple PowerBase has a built-in massage. We'd expect nothing less at its price.
Purple calls it True Resonant Frequency Massage. We also don't know what that means. But customers say it's amazing and much better than the massage feature in most adjustable bases.
You can cycle through five comfort/intensity settings until you find the perfect one to put you to sleep.
4. Under-bed Lighting
If you wake up in the middle of the night, turn on the under-bed lighting. The soft lighting is enough to keep you from stubbing your toe and won't wake your partner up.
5. Remote Control Cradle with USB Outlets
The remote control sits in a cradle by your bedside. The cradle does more than hold the remote; it's also where Purple has put the USB outlets. There's one at the front and one at the rear.
6. Smartphone Control
You can control the Purple PowerBase through the companion iOS app on your iPhone.
The app has all the features available on the remote control plus some extra ones like routines, dual control of a split base from one smartphone, and user profiles.
Construction & Design
The Purple PowerBase has a sturdy heavy-duty construction consisting mostly of metal. It can support up to 850lbs, which includes the weight of the mattress.
To keep your mattress in place, the Purple PowerBase comes with two corner brackets at the bottom that hold the mattress when you adjust the base.
These brackets not only keep the mattress from sliding forward but also prevent it from tilting upwards when you raise the bottom section.
Another feature we love is the adjustable leg height. When you are setting up the base, you can choose from three heights, allowing you to position the height of the bed where you find it most comfortable.
The overall build quality of the Purple PowerBase is good. We've seen reports that some of the features stop working for no reason, but if that happens, the warranty will sort out the problem.
One thing to note about the Purple PowerBase is that it's heavy. You'll need help setting it up, and once you do, you cannot move it alone.
If you want to attach a headboard to the Purple PowerBase, you'll need to buy headboard brackets separately. They cost about $100 on Reverie's website (Reverie is the manufacturer of the Purple PowerBase).
Mattress Compatibility
The Purple PowerBase works with any mattress that's compatible with an adjustable base. This includes latex, memory foam, innerspring and hybrid mattresses.
If you are not sure your mattress is compatible, ask the manufacturer or store where you bought it whether you can use the mattress with an adjustable base.
Price
The Purple PowerBase is pricier than most of the adjustable bases you'll find in the market. Here is the current price list on Purple's official website.
If you'd like the Purple PowerBase but find the price a bit too overwhelming for your budget, check if you qualify for financing. Purple works with Affirm and Splitit to offer easy monthly payments at zero or a low-interest rate.
Sleeping Experience and Customer Feedback
Most customers love their Purple PowerBase. It works smoothly and Is easy to operate. The massage feature is great, especially for those who struggle with insomnia.   
As we mentioned, there are some complaints about certain features suddenly malfunctioning. The bed may get stuck in a certain position, forcing you to remove the pin to lay it flat. And since Purple does not offer returns or a trial period, you may be stuck with a problematic base.
If you have a problem with the adjustable base, you can reach out to Purple for help under the 20-year warranty.
However, the warranty is issued by Reverie, not Purple. So Purple will direct you to Reverie, whose customer service is not the best.
Fortunately, only a few customers have reported problems with the Purple PowerBase. So hopefully, you'll never need to contact the manufacturer.
But if you feel icky about spending a lot of money on an adjustable base that might fail you, consider getting a cheaper and more reliable adjustable base with fewer features that can fail.
Warranty
The manufacturer of the Purple PowerBase, Reverie, offers a 20-year limited warranty. Here's how the warranty breaks down.
1 Year: Parts & Labor
2 Year: Motor Warranty
5 Year: Coverage for Parts only
20 Year: Limited Warranty
Return Policy
Purple does not offer any free trial, nor does it accept returns. Your only protection is the warranty.
Delivery & Setup
Purple ships the PowerBase free to all 48 states in the contiguous United States. Purple does not offer white glove delivery, so make sure there's someone around to help you carry the heavy base inside.
The base is easy to set up with just two people.
Pros & Cons
Pros
Lots of features.
Built-in massage.
Remote dock with USB ports.
Long warranty.
Cons
Expensive.
Reliability issues.
---
Final Verdict: The Purple PowerBase is Perfect For You…
If you are looking for a premium adjustable base with lots of features,
You want an adjustable base with a good built-in massage.
Or you already own a Purple mattress. The Purple PowerBase pairs perfectly with the Purple mattress.
---
FAQs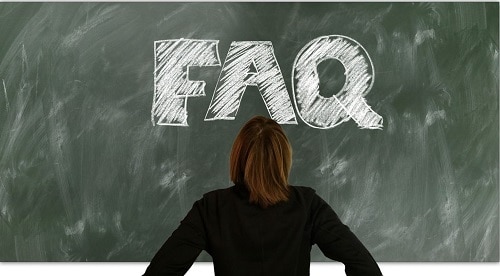 Can I attach a headboard to the Purple PowerBase?
Yes, you can, but you'll need to buy headboard brackets separately from Reverie.
Is the Purple PowerBase available in a split design?
Yes, it is with two remote controls for each half of the base.
What's the warranty on the Purple PowerBase?
The Purple PowerBase comes with a 20-year limited warranty.
Can I return the Purple PowerBase if I don't like it?
Unfortunately, Purple does not offer a trial period for the Purple PowerBase, nor do they accept returns.
---
How the Purple PowerBase Base Compares
Read our reviews of other adjustable bases to see how Purple compares to other popular adjustable bases in the market.
---
Where To Buy & Save
---
Affiliate Disclosure
Affiliate Disclosure: I may earn a small commission (at no cost to you) if you purchase a mattress after clicking a referral link or using a coupon code on this site. That said, all content and opinions on this site are my own and are NOT affected by these payments.
This site participates in the Amazon Services LLC Associates Program, an affiliate advertising program designed to provide a means for sites to earn advertising fees by advertising and linking to Amazon.com.
*Amazon and the Amazon logo are trademarks of Amazon.com, Inc, or its affiliates.
---