Helix LUXE Mattress Review
Summary
Helix LUXE mattresses offer pillow top luxury at pocket-friendly prices. The LUXE line comes with several upgrades from standard Helix mattresses.
Great choice for: Anyone looking for a luxury comfort mattress that doesn't break the bank. Also great for those looking for an affordable hybrid mattress.
Avoid if: You are looking for a budget mattress.
NOTE: We earn from qualifying purchases made via Amazon Associates and other affiliate programs. Learn more.
---
If you are looking for a luxury hybrid mattress, Helix Luxe mattresses offer the best bargain. They have the comfort of $2,000+ mattresses for hundreds of dollars less.
Helix Luxe mattresses are an upgrade from the original Helix mattresses. The most notable improvement is a pillow top that adds a lux plush feel to the mattresses.
Each Luxe mattress also comes with a gel memory foam layer and 4" extra in height.
Read on for our full review of Helix Luxe mattresses.
If you are looking for a cheaper hybrid mattress, the standard Helix mattresses offer plenty of firmness and comfort options. Read our Helix mattress review to learn more.
If we are overweight or have a large figure, we recommend the original Helix Nightfall.
---
What's in this Mattress Review?
Use this table of contents to skip to the features you care most about.
---
About Helix
After meeting at the University of Pennsylvania Wharton School and driven by their shared desire to transform the mattress industry, Adam Tishman, Kristian Von Rickenbach, and Jerry Lin launched Helix Sleep in 2015.
The company offered – and still offers – customizable mattresses designed to meet your specific comfort needs. You can pick from the many options they have or take the sleep quiz to get a personalized recommendation.
Today, Helix Sleep sells three mattress models, including an organic mattress called Birch.
They also sell pillows, mattress bases, and other bedding.
---
Social Impact
All Helix mattresses are assembled and manufactured in the United States, which provides high-quality local jobs.
The company also uses eco-friendly materials for the benefit of both their customers and the environment.
We also like that they provide a military discount to support active and veteran military service members.
---
Purchase Process
Helix has many showrooms where you can test and order a Helix mattress in person.
But the easiest way to buy a Helix Luxe mattress is online on their official website.
On the Helix Luxe page, you'll find three groups of mattresses.
If you want a soft feel, they recommend the Sunset Luxe or Moonlight Luxe. If you want a medium-firm mattress, they recommend the Midnight Luxe or Dusk Luxe. For a firm feel, get the Twilight Luxe or Dawn Luxe.
Remember that you can also take the sleep quiz to get a personalized recommendation. So don't let all the options overwhelm you.
If you are unsure which mattress to get, just go for the most popular one – the Helix Midnight Luxe. It has a medium feel that's comfortable for most people.
Once you've decided on a mattress, go to the order page. Here you can select your preferred size, and add accessories to your order. Now choose whether you want your old mattress to be taken away or not, and then check out.
You can pay via credit/debit card or check if you qualify for Zibby financing.
---
Price
All Helix Luxe mattresses cost the same (for corresponding sizes). So you can focus on selecting the most comfortable mattress rather than the cheapest one.
Here's the current price list with discounts applied. Visit the official Helix Sleep website for the latest prices and discounts.
Note that these prices apply across the board within the Helix Luxe line. The price is the same whether you order a Queen size Sunset Luxe or Dawn Luxe.
---
100-Night Trial
Helix Sleep offers a 100-night in-home trial with each new mattress. You must sleep on the mattress for at least 30 days before making a return.
Returns are free.
Helix will arrange for the mattress to be picked up from your home and donated to charity or recycled.
---
15-year Warranty
Helix Luxe mattresses come with a 15-year warranty, five more than that of standard Helix mattresses.
Read the full warranty here.
---
Shipping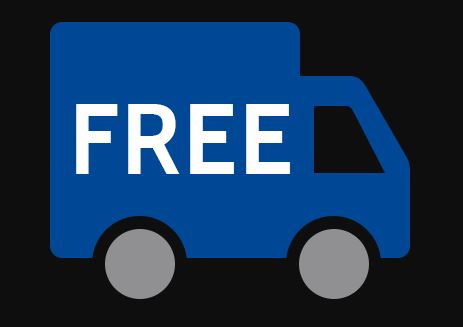 Shipping is free for all US orders, including those from Hawaii and Alaska. For deliveries to Canada, Helix charges a $250 shipping fee at checkout.
Helix Luxe mattresses take about 6-10 business days to ship to your address.
---
Delivery and Setup
Helix Sleep does not offer white glove delivery. It's up to you to take the mattress inside and set it up.
But they offer old mattress removal in some locations. If your zip code is eligible for this service, you'll see it as an option during checkout.
Mattress removal costs $150 and does not include the mattress base.
---
Foundation and Frame
What type of bed frame/support does Helix Luxe require?
You can use any sturdy support including a slatted base, a solid base, or a box spring.
If you don't have a bed frame or you need a new one, you can order one from Helix when you buy the mattress.
Does Helix Luxe work on an adjustable bed?
Yes, it does.
---
Care and Cleaning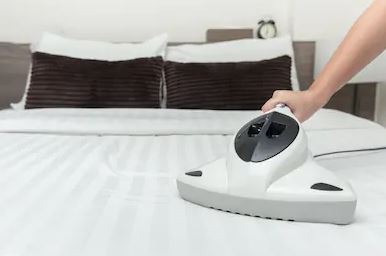 Is a mattress protector needed for Helix Luxe?
The warranty doesn't require a mattress protector, but we highly recommend getting one. That's because liquid damage and stains on the mattress could void the warranty.
If you don't already have a mattress protector, order one from Helix when you buy the mattress.
Do you need to rotate the Helix Luxe mattress?
It's not necessary. However, it's a good idea to rotate the mattress every few months if you sleep alone or you have a significant weight difference with your partner. This prevents uneven wearing.
But do not flip the mattress. Helix Luxe is a single-sided mattress.
---
Aesthetics and Styling
All Helix Luxe mattresses are similar –a minimalist white and black styling – except for a colored strip along the edge.
Each mattress has a differently colored strip, a sort of color-coding system.
The 14" height of the Luxe mattresses gives them a nice luxury look and makes them appear more expensive than they are.
---
Construction
The construction of Helix Luxe mattresses is significantly different from that of the original mattresses. In addition to making the newer mattresses thicker, they have added a couple of other components.
Here's the full structure of the Luxe mattresses.
Pillow top: This is the most notable new feature in the Luxe mattresses. The pillow top adds a plush, luxurious feel to the mattresses and greatly improves pressure relief.
Gel memory foam: All Luxe mattresses also come with a gel memory foam layer that enhances pressure relief and improves cooling performance.
Helix Dynamic Foam or Memory foam: For the third layer, some Luxe mattresses have memory foam while others use Helix Dynamic Foam, a proprietary latex blend foam. Those with Helix Dynamic Foam are slightly firmer and are ideal for back and stomach sleepers. Those with memory foam feel plusher and provide better contouring for side sleepers.
High-density polyfoam: All Luxe mattresses have a poly foam transition layer that provides even weight distribution and proper spinal alignment.
Pocketed coils: Like the standard Helix mattresses, Luxe mattresses also come with a pocketed coil layer that provides deep compression support and adaptive contouring. The coil layer also improves ventilation, which keeps the mattress cool.
High-density polyfoam: A polyfoam base in all Luxe mattresses provides overall support.
---
Mattress Cover
Helix Luxe mattresses come with a polyester cover. It's not quite as soft as cotton or rayon, but it feels pleasant to the touch.
It's also breathable and good at wicking away sweat.
---
Smell/Off-gassing
Helix Luxe mattresses, especially the soft-foam Sunset Luxe and Moonlight Luxe, have some off-gassing.
But the smell is mild and goes away quickly. To quicken off-gassing, air the mattress in a well-ventilated room for several hours before you sleep on it.
---
Sleeping Experience
The pillow top makes a big difference in the Helix Luxe mattresses. While the standard Helix mattresses are comfortable, the Luxe mattresses are downright luxurious.
As soon as you hit the mattress, the plush pillow top envelops you in a soft hug. You'll also feel the gel memory foam underneath contouring against your body.
The next two transition layers provide plenty of support, ensuring your body stays well aligned.
The coil layer prevents heavier sleepers from bottoming out and adds a pleasant bounce to the mattress.
For couples looking for a right mattress for sex, the Helix Luxe is a great choice. It doesn't have that swampy 'sinking into the mattress' feel you get from most memory foam mattresses.
Edge support is pretty good thanks to the coil layer and the high-density polyfoam base. You'll experience proper support from edge to edge.
Note that your sleeping experience will depend on the mattress you choose. We highly recommend taking the sleep quiz.
---
Firmness
Firmness ranges from soft for the Sunset Luxe to firm for the Dawn Luxe.
---
Sinkage
The amount of sinkage depends on mattress firmness. The Sunset Luxe has the deepest sinkage, making it a good choice for side sleepers and those weighing lower than average.
The Dawn Luxe has the least sinkage, making it ideal for some back and stomach sleepers. It's also the right choice for overweight persons.
---
Motion Transfer
The foam layers in Luxe mattresses provide excellent motion absorption. No matter how fidgety your partner gets at night, you'll sleep like a rock.
Unlike other types of springs, the pocket coils don't transfer motion since they are individually wrapped.
---
Hot/Cold Issues
Hybrid mattresses are typically the most cooling types of mattresses, thanks to the ventilation-boosting coil layer.
Helix Luxe mattresses are no different.
If you are a hot sleeper, you'll enjoy much cooler nights with Helix Luxe.
---
Pros and Cons
Pros
A pocket-friendly luxury pillow top mattress.
Great support and pressure relief.
Wide range of mattresses to choose from.
Sleeps cool.
Free shipping.
Cons
The wide range of choices can be overwhelming (the sleep quiz helps).
No white glove delivery.
---
This Mattress is Perfect for You If…
You are looking for a pocket-friendly luxury pillow top mattress.
---
Conclusion
The Helix Luxe mattresses are luxury in comfort but not prices. If you are looking for a good deal on a pillow top mattress, we recommend Helix Luxe.
---
Where to Buy
We recommend shopping on Helix official site for the Helix LUXE Mattress.
How the Helix Mattress Compares
See how the Helix mattress compares to other top online mattresses in the following in-depth matchups.
---
Affiliate Disclosure
Affiliate Disclosure: I may earn a small commission (at no cost to you) if you purchase a mattress after clicking a referral link or using a coupon code on this site. That said, all content and opinions on this site are my own and are NOT affected by these payments.
This site participates in the Amazon Services LLC Associates Program, an affiliate advertising program designed to provide a means for sites to earn advertising fees by advertising and linking to Amazon.com.
*Amazon and the Amazon logo are trademarks of Amazon.com, Inc, or its affiliates.
---