NOTE: We earn from qualifying purchases made via Amazon Associates and other affiliate programs. Learn more.
There is nothing particularly advanced about the Lull memory foam mattress. But that's a good thing – for your wallet.
The Lull mattress does not tout any special features, nor does it introduce any new technology to the world of sleep.
But it is still one of the most popular online mattresses today and has even been featured on the Today Show on NBC.
On Amazon, the Lull has a 4.9/5 rating.  It has an equally high rating on Google Trusted Stores. Consumer Reports lists the Lull as a BEST BUY.
This echoes something I keep mentioning in my mattress reviews:
It is not the technology nor sexy features that matter – the sleeping experience is the most important aspect of a mattress.
Despite its lack of 'cutting-edge' features, the Lull mattress is easily comparable to others costing $2,000 or more.
If you love the comfort and hip-hugging feel of a memory foam mattress, you are going to like this one.
Let's go deeper and what the Lull Mattress has to offer.
---
What's In This Mattress Review
This 10-minute review contains a lot of information.
Use this table of contents to skip to the features you care most about.
To return to this outline, touch ↑ Table of Contents.
---
About Lull
Lull was started with the frustration experienced in the traditional mattress buying process. Not only are store-bought mattresses ridiculously expensive, buying them is riddled with endless irritations.
Like many other direct-to-customer online mattresses, Lull is trying to introduce a better and cheaper way for people to shop for a mattress. They have a lot of big names to go up against, including Casper, Saatva, and Leesa.
By early indications, Lull seems to be gaining a sizable following of its own.
---
Social Impact
At a time when there is a lot of heated discussion regarding jobs and employment, Lull has decided to do all of their manufacturing in the United States.
This provides much-needed local jobs as well as ensuring that the highest standards of manufacturing are adhered to.
Additionally, the company works with several charities to give away mattresses returned by customers.
---
Purchase Process
Lull uses an online-only sales model. You will not find Lull mattresses sold in brick and mortar stores.
Currently, you can only buy a Lull on their official website and Amazon.  The price, return process, and warranty is the same when you buy from either one.
Bonus: if you purchase using Amazon Prime, you'll get 1-day shipping at checkout.
There is only one medium-firm comfort level that's designed to fit the sleeping needs and preferences of most sleepers, so the only thing you have to choose is size.
Here are the available sizes:
Twin size
Twin XL
Full size
Queen size
King size
California King
When you order, keep an eye out for the latest discounts on the site and compare them to Amazon.
After the discount is applied, the net price you pay on both sites is almost always the same.
---
Lull Mattress Price
The Lull mattress is priced about the same as most other budget online mattresses, between 0 and 0 on Amazon.
Compared to traditional in-store memory foam mattresses, though, the savings are huge. A similar mattress in a store can easily cost $2,000 or more.
Listed below are list prices for the Lull mattress on their website – after their $150 discount is applied.
Tip: prices on Amazon can be $50 less.
---
Lull Mattress Financing
If you prefer paying in small chunks rather than the entire amount at once, Lull offers a third-party financing option through Affirm.
You can check whether you qualify for financing when you are checking out. If you qualify, Lull will deliver the mattress to your door as if you paid the full amount. You'll make the full payment in installments of 6-18 months.
At the current prices (there's a $150 discount), you might pay as little as $33 a month for a Queen size.
Visit Lull's official website to learn more about Affirm and qualify for financing.
---
Delivery Options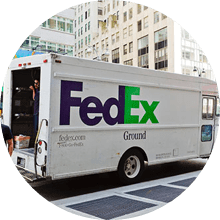 Lull works with FedEx to make deliveries within the United States.
If you place your order on Lull.com, it will take around 2 to 7 days for it to arrive at your door. You will be given a tracking number that you can use to monitor the shipment.
If you purchase using Amazon Prime, you'll get 1-day shipping at checkout.
Note that the company does not provide special delivery services. You are responsible for moving the mattress inside and setting it up.
If you need to dispose of your old mattress, you are also responsible for that though Lull has provided a handy mattress disposal guide.
At the moment, Lull delivers mattresses only within the United States free of charge. The company hopes to introduce international shipping sometime in the future.
When the mattress arrives, it is a good idea to have someone to help you carry it inside as it is fairly heavy.
Lay the box on its side and open it to remove the mattress. Cut the plastic cover off the mattress using a pair of scissors and layout the mattress on a slatted surface box spring, flat platform, or on the floor.
The mattress can be slept on right away, although complete expansion will take around 24-48 hours.
Inside the box is a card to guide you on how to unpack the mattress.
---
Aesthetics and Styling
Aesthetically, there is nothing that unique about the Lull mattress.
It comes draped in a simple two-tone cover, white on top and gray at the sides. Grooved patterns are designed in the top part.
Nothing notable – but that doesn't matter much, since you will cover the mattress, anyway.
---
Technology
As I mentioned in the beginning, Lull does not come in with any groundbreaking tech or features. But it makes good use of existing technology to provide an all-round excellent sleeping experience.
The most notable technology is found in the top comfort layer.
This layer is made of gel-infused viscoelastic memory foam that uses an open cell structure. This is quickly becoming a common technique used by online mattresses.
The main purpose of adding gel to the memory foam is to keep the temperature under control by dissipating heat away from your body.
---
Construction
Lull uses a layered foam structure to create the perfect balance of comfort and support. Each layer is constructed using a different type of foam and designed for a specific purpose.
The mattress is 10 inches thick, which is a typical thickness for a mattress in this price range.
All of the foams used in the Lull mattress are CentiPUR-US certified. This means they have been rigorously assessed and found to lack dangerous chemicals such as formaldehyde, heavy metals, ozone depleters, and chemical flame retardants.
Not only does this protect the health & safety of customers, but it also protects the environment.
Lull is also a member of the Sustainable Furnishings Council, which requires it to adhere to a minimal carbon imprint, a recycling culture, and proper disposal of un-recyclable by-products.
Here is a detailed breakdown of each layer – and what it does for you.
1. Top/comfort layer (1.5 inches)
The top layer is considered the most important by many people because it has the most direct impact on how you experience a mattress. It impacts your comfort level and cooling the most.
For its top layer, Lull uses a proven material, viscoelastic foam, for comfort. Viscoelastic foam is developed decades ago by NASA for use in the space shuttle. It is the original memory foam that has been proven great at providing support while remaining plush and comfortable.
One of the biggest advantages of viscoelastic foam is the ability to mold itself around the sleeper's body. This helps eliminate pressure points, especially for people with back and joint problems.
It also produces that cozy 'hug' that memory foam mattresses are known for.
To keep things cool, Lull also infuses the top VE foam layer with a gel that aids in distributing heat at night.
While the gel-infused memory foam of Lull mattress may never be as good at staying cool as latex foam, it is a great improvement.
Finally, the top foam layer uses an open-cell structure, which further aids in distributing heat as well as moisture away from the surface of the mattress.
So if you tend to sleep hot at night, the Lull mattress will ensure that you still sleep dry and cozy.
2. Transition layer (1.5 inches)
The second transitional layer of the Lull mattress is designed for support. Support is a make-or-break aspect for a mattress. An inadequate level of it leads to a multitude of problems such as back pain, joint pain, sore neck, poor sleep, and tired mornings.
Lull uses a proprietary blend of premium foam to provide natural spinal alignment to the sleeper. This ensures that you sleep comfortably and wake up without pain or soreness.
Getting the support right is perhaps the trickiest part of designing a mattress. Some mattresses will make the top layer too plush with excess sinkage, while others make it as hard as a rock.
The transitional layer of the Lull mattress is made firm to counterbalance the soft-feel of the top layer. This is what creates that sweet spot between soft comfort and firm support.
It is a spot that too many mattresses miss, resulting in either a too-firm mattress or a too-soft one, both of which are terrible for your back. Good job.
3. Foundational layer (7 inches)
The bulk of the mattress is a 7-inch foundational layer made from high-density polyurethane foam. This is the overall support layer, not just for the sleeper but for the entire mattress as well.
The purpose of the foundational layer is to ensure that the mattress retains its structure and firmness after years of use. It is crucial in preventing the dreaded "middle-aged sag" that makes some mattresses virtually unusable after just a few years.
Polyurethane foam is used in many online foam mattresses for their foundation because it is super-durable and dense enough to provide excellent support while keeping prices very low.
That said, it's not organic nor the softest or coolest material to sleep on.
---
Cover
As much thought has gone into designing the cover as into designing the various layers of the mattress.
The Lull mattress cover is made from locally sourced fabrics (polyester and rayon) and is designed to add to the comfort and breathability of the mattress.
The white fabric is incredibly soft to the touch. It feels quite stretchy when you tug on it.
For fire resistance, Lull does not resort to toxic chemicals used by some traditional store mattresses. Rayon cellulose fiber mixed with polyester and fine-grained sand forms a natural and effective fire barrier to keep you safe.
---
Complaints
Another unfortunate characteristic associated with a memory foam (mattress in a box) is off-gassing.
The manufacturing process for VE foam leaves the foam with a certain unpleasant odor that is felt the mattress immediately is unpackaged.
In most cases, the smell is not toxic and will go away in a day or two.
The Lull mattress has a new-mattress odor that is common in foam but is not harmful at all. Remember that the mattress has passed through a stringent CentiPUR-US certification process.
Normally, the Lull's new-mattress smell will be completely gone within a few days.
But if you hate the smell, I suggest airing out the mattress for 24-48 hours. Leave it standing against the wall in a well-ventilated room or your garage.
---
Sleeping Experience
For me, the sleeping experience is the all-important measure of a mattress. Too often, companies will use fancy words and hyped up features to hide the fact that the sleeping experience sucks.
From what we have seen so far, the Lull memory foam mattress has a great mix of comfort and support that most people will find more than satisfying.
If you look at the many customer and expert reviews online, you'll notice that most people report a positive sleeping experience. The mattress appears to provide just the right amount of firmness for most people – and it does not compromise on anything when it comes to supporting, cooling, and safety.
We are now going to dive into more detail on this by covering the four aspects of sleeping experience that matter to most people: firmness, sinkage, motion transfer, and temperature control.
---
Firmness
While there are many sleepers whose preferences lie in the extremes (very soft or very firm), about 80% of people prefer a medium-firm mattress, which is not too hard and not too soft.
Lull has created a single-comfort-level mattress, which is solidly in the medium-firm range. It is firm enough to give you the support you need but also soft enough to be comfortable.
I would rate the firmness at around 5 to 6 out of 10, with one being extremely soft and 10 being Japanese-bed firm.
---
Sinkage
Sinkage is related to the firmness level, but not the same thing.  A mattress that is too firm often has too little sinkage, and this negatively impacts both support and comfort. Your hips, shoulders, and back press into an unyielding surface, causing pain and soreness.
On the other hand, a mattress that is too soft has too much sinkage, which again negatively affects both support and comfort. You feel like you are lying on a swamp, and your back assumes an unnatural bent posture.
Lull has just the right amount of sinkage: enough to provide a cozy 'hug' but not too much as to reduce support.
---
Motion Transfer
Motion transfer is another important aspect of a mattress, especially for couples.
When one person moves on a mattress, the other does not want to be awakened by the disturbance. Mattresses with too much motion transfer are bad for couples if one or both move around a lot at night.
One of the natural advantages of VE memory foam is that it minimizes motion transfer; so, couples won't have any problems sleeping on a Lull.
---
Hot/Cold Issues
Memory foam is notorious for heating too much when you sleep on it.
To counter this, Lull makes use of gel-infused foam in an open-cell foam structure.
The result is a mattress with minimal hot issues. No need to spend money on a cooling pad, either.
---
Warranty
Don't forget to read the warranty statement before making a purchase – and ask for clarifications where things are not clear.
Lull provides an industry-standard 10-year warranty that covers material defects and workmanship issues.
Their warranty statement will guide you on the exact defects that are covered, how to make a claim, and how long it will take for your claim to be reviewed.
---
Return Policy
Most online mattresses have generous return policies spanning between 60 and 120 days.
Lull lets you test their mattress in your homes for 100 days; if you are not satisfied, Lull will arrange a return. Once you initiate a return, the company will arrange a pickup and then donate the mattress to charity or recycle it depending on local regulations.
The best deals are found on Lull.com and Amazon.com.  Both sites offer the same return policy and warranty.
---
Shipping
Lull provides free shipping within the contiguous United States. No shipping is provided internationally or to customers in Alaska and Hawaii.
Once your mattress is shipped via FedEx, you can easily track it via a tracking number.
Currently, there are no special shipping options (e.g., expedited shipping) available on their website, although you can call and request special assistance.
---
Pros and Cons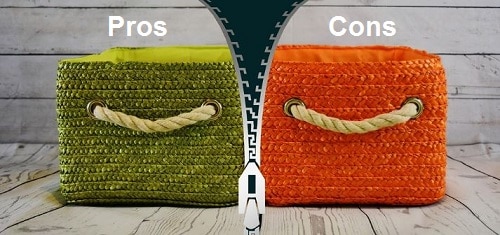 Pros
Excellent price
For a no-frills budget memory foam mattress, Lull provides excellent temperature control.
Great support and comfort.
Easy and convenient buying process.
Cons
Some off-gassing.
Not ideal for those who want some bounce in their mattress (for sex, etc.).
No choice in firmness level.
---
Lull Mattress is Perfect for You If…
You love the comfort and coziness of memory foam, you want an especially cool and comfortable top layer, and you want to save a lot of money.
The Lull mattress has managed to eliminate most of the bad characteristics of memory foam (temperature & inadequate support) to create a mattress with a great sleeping experience, especially for the price.
The middle-of-the-road comfort level this mattress delivers works well for most kinds of sleepers, especially side sleepers and stomach sleepers.
If you sleep with a partner, then you will also love the minimal motion transfer in this mattress.
For those with back or joint problems, the Lull mattress provides adequate spinal support and alignment, while the top comfort layer ensures that you will not experience uncomfortable pressure points.
---
Conclusion
Overall, the Lull mattress is a great choice for anyone looking for a high-quality memory foam mattress at an affordable price.
The word is out, too. Lull has managed to rack up a lot of attention in the short time it has been around, thanks to a quality product and plenty of positive customer reviews.
Hopefully, we are going to see more great products from them in the future.
If this is not the kind of foam mattress you are looking for, then take a look at our other favorites: the budget-minded Leesa, the softer Alexander Signature Select, the organic Keetsa Pillow Plus or the super-customizable Helix.
---
Shop Now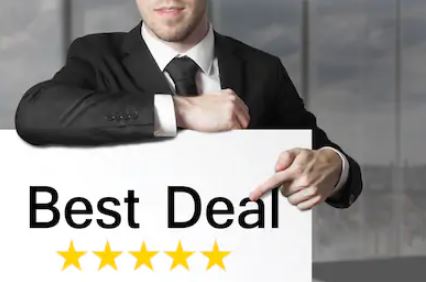 The best deals are found on Lull.com and Amazon.com.
Both sites offer the same return policy and warranty.
---
Lull Mattress Comparison
---
Lull Mattress Coupons
Lull frequently offers discounts and offers on their official website, making their already affordable mattresses even more pocket-friendly.
Right now you can save $150 off any Lull mattress size, no discount code required.
This discount applies whether you pay the full amount by credit card or opt for Affirm financing. If you qualify for financing, you'll pay lower installments.
---
Lull Mattress FAQs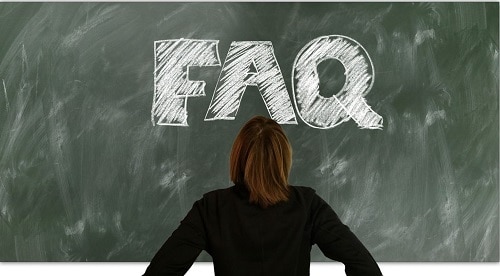 What's the best type of support for my new Lull mattress?
Any sturdy support will work with the Lull mattress, be it a box spring, platform bed, or slatted foundation.
You can even use the Lull mattress on the floor, though you'll need to air it often to keep it smelling fresh.
Does the Lull mattress work with an adjustable base?
Yes, it does.
Does Lull offer to finance?
Yes, they do. Lull works with Affirm to provide easy monthly payments. Instead of paying the full amount at once, you pay in smaller chunks over 6 to 24 months.
Visit Lull's official website to pre-qualify.
How much weight can the Lull mattress support?
The Lull mattress can support up to 500lbs of weight distributed evenly between two people. That comes to a max of 250lbs per person.
How do I clean the Lull Mattress?
Spot cleaning is the best and safest way to deal with stains and dirt on the mattress. Do not remove the cover as it will expose the fiberglass-containing fire retardant sock underneath.
To avoid having to clean the mattress at all, use a waterproof mattress protector.
Do I need to flip or rotate the Lull mattress?
Lull is a single-sided mattress, so you can only sleep on one side.
You also generally don't need to rotate it unless you have a large weight difference with your partner or you sleep alone on one side of the bed. In either case, rotate the mattress every 3-6 months to even out wearing.
Do I need a mattress protector?
Lull highly recommends using a mattress protector with your new Lull mattress. Because you cannot remove and wash the cover, the only way to keep it clean is to use a mattress protector.
What does Lull do with returned mattresses?
Lull does not restock or resell returned mattresses.
Once you return your mattress, even if you've slept on it for just a few weeks, Lull will donate it to charity or recycle it depending on location and local regulations.
Is the in-home trial the same if I buy on Amazon?
Yes, it is. Whether you order the Lull mattress from the official website or on Amazon, you'll have 100 days to try it at home and decide whether you want to keep it.
But you can only return the mattress through the site you bought it on. If you bought it on Amazon, go to Amazon's return page. If you ordered it on the official website, you'd return it though the same platform.
---
Affiliate Disclosure
Affiliate Disclosure: I may earn a small commission (at no cost to you) if you purchase a mattress after clicking a referral link or using a coupon code on this site. That said, all content and opinions on this site are my own and are NOT affected by these payments.
This site participates in the Amazon Services LLC Associates Program, an affiliate advertising program designed to provide a means for sites to earn advertising fees by advertising and linking to Amazon.com.
*Amazon and the Amazon logo are trademarks of Amazon.com, Inc, or its affiliates.
---