NOTE: We earn from qualifying purchases made via Amazon Associates and other affiliate programs. Learn more.
In this in-depth Leesa vs Nectar mattress comparison, you'll learn how two of the most popular and highest-rated foam mattresses sold online, Leesa and Nectar, compare.
Leesa is one of the most popular foam mattresses online. Its unique combination of responsive LSA200 foam and pressure-relieving memory foam makes it an excellent choice for all types of sleepers.
Nectar is one of the most affordable online memory foam mattresses. It's notable for its extended 365-day trial period and forever warranties.
So… how do they differ?  Let's find out!
---
What's In This Comparison
In this 10-minute comparison we compare Leesa vs. Nectar on construction, materials, sleep experience, firmness and several other features to help you make the right choice.
Use this table of contents to jump to specific feature comparisons.
If neither of these mattresses is what you were looking, see our list of the best online mattresses selling today for more alternatives.
---
Nectar vs. Leesa: Which One Should You Buy?
We think the Nectar, a 4-layer foam mattress made in China, is the best choice if you sleep on your side or stomach or prefer a softer memory foam feel.
Leesa (made in the US) is the better choice if you prefer a firmer mattress or sleep on your back or stomach. It's also the best choice if you prefer a little bounce in your bed, which makes it better for sex 😉
When it comes to price, after current discounts are applied, Nectar is slightly less expensive than Leesa.
Keep reading to learn more about these differences.
[one_half]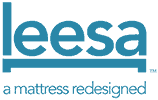 I gave Leesa mattress an overall rating of 4.6 out of 5.0.
BUY THE LEESA IF:
You prefer a slightly firmer mattress.
You sleep on your back or on your stomach.
You like a little bounce* in your mattress (*great for sex)
[/one_half] [one_half_last]
I gave Nectar an overall rating of 4.6 out of 5.0.
BUY THE NECTAR  IF:
You prefer a softer, memory foam feel
You share your bed with a fidgety partner
You sleep on your side
[/one_half_last]
---
How Do Leesa and Nectar Compare?   
Similarities
Both Leesa and Nectar are high-quality foam mattresses that cost way less than what you would pay at a store. You can get a queen size of each for less than $1,000.
They both are all-foam mattresses, but each uses a slightly different construction.
You can get easy financing when buying either mattress.
Both companies offer free shipping and returns.
Key Differences
Despite both being all-foam, Leesa and Nectar differ in several important ways.
Let's start with their differences in construction & feel.
Leesa is a 10-inch mattress that consists of LSA200 foam (a latex-like foam) and memory foam.
Nectar is an 11-inch mattress that uses memory foam in every layer except the base layer.
This difference in construction results in a unique feel for each mattress.
Nectar feels like most memory foam mattresses: plush and slow to recover. This is what makes it so good for contouring and pressure relief.
Leesa feels very much like a latex mattress. It's more bouncy and doesn't sink as much as Nectar. There's less-defined contouring, though it's still plenty soft for most people.
Another major difference is in the covers. Leesa uses a poly-lycra fabric cover while Nectar's cover is made from a less-common material called Tencel.
These mattresses are also different when it comes to the fine print.
Leesa comes with an industry-standard 100-night trial period and a 10-year warranty.
Nectar gives you a full year to test the mattress. This is helpful if you want to know how the mattress feels in different seasons.
Their warranty is forever; you are covered for as long as you own the mattress.
Price
Finally, these two mattresses differ in terms of price.  When buying a mattress online, coupons matter.
After factoring-in latest discounts, Nectar is the least expensive option in most sizes.
That said, always check the manufacturer website for the latest discounts before making your decision.
Financing options
Leesa offers two financing options: PayPal credit and Affirm.  Both are subject to a credit check and rates vary based on your eligibility.
Nectar provides a lease-to-own financing program where you pay your balance in 6 months. They don't do a credit check.
Note: Nectar discounts do not apply when you opt for financing, but Leesa lets you keep your discount.
Coupons
SleepDelivered visitors can Save Up To $700 Now + 2 Pillows on Leesa
Click here to Shop & Save 33% Now on a Nectar mattress (note: discount may not be available if financing).
Specifications
| Mattress | Leesa | Nectar |
| --- | --- | --- |
| Rating | 4.6 | 4.6 |
| Best Deal | | |
| Price w/ Discount | $749-$1,399 | $399-$899 |
| Comfort Choices | Medium | Med. Firm |
| Construction | Latex + memory foam | Gel-infused memory foam |
| Heat Transfer | Good | Excellent |
| Motion Transfer | Low-Medium | Low |
| Sinkage | Moderate | Moderate |
| Off-Gassing? | Yes | Yes |
| Trial Period | 100 nights | 365 nights |
| Warranty | 10 years | Lifetime |
| Eco-friendliness | CertiPUR-US foam | CertiPUR-US foam |
| Delivery | 7-10 days | 3-5 days |
| Customer Service | Good | Good |
---
Mattress Construction
Leesa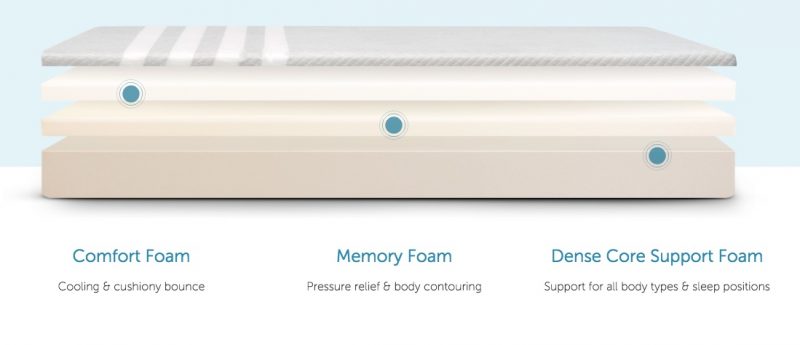 The Leesa mattress consists of 3 foam layers that total up to a thickness of 10 inches.
The top layer is the unique. It consists of 2 inches of LSA200 foam, a proprietary foam with latex-like qualities. LSA200 foam has several advantages.
It's firmer and more responsive, just like latex foam. This provides better support, especially for heavier sleepers and couples.
It dissipates heat better than memory foam, which keeps the mattress cool.
It's longer lasting compared to latex foam.
The second layer consists of 2 inches of memory foam for contouring and pressure relief. It's designed to balance out the firmer top layer.
The final layer is 6 inches of high-density poly foam. It boosts mattress support and ensures you don't bottom out.
The base layer also prevents the mattress from sagging even after years of use.
Covering the foam layers is a soft and stretchy cover made from polyester and Lycra. Lycra, a material commonly used in sports clothing, makes it stretchy and snug while polyester gives it a soft feel.
Nectar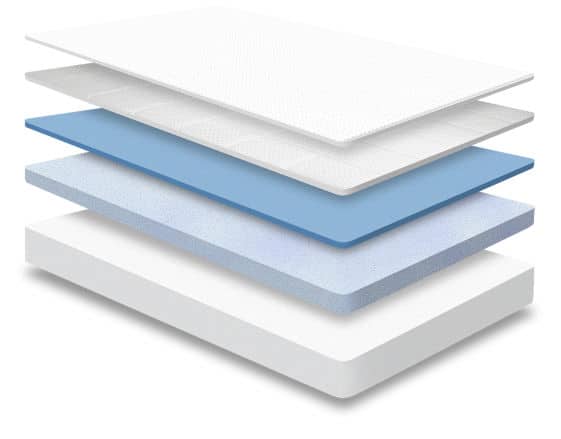 Nectar is also an all-foam 11" mattress but with four layers.
Unlike Leesa, Nectar doesn't contain any unique foam. But this doesn't make it any less comfortable compared to Leesa.
The very top layer is a Tencel cover.
The first comfort foam layer is made of a quilted gel memory foam that gives the Nectar mattress its signature plush feel. It's almost like you are sleeping on a pillow top mattress. It's great for contouring and pressure relief.
Below the quilted foam, another gel-infused foam layer enhances contouring and pressure relief while the gel works to keep excess heat flowing out of the mattress.
The third support layer consists of Adaptive Hi Core Memory Foam.
It's firmer than the top two memory foam layers, which keeps you from bottoming out. It ensures your back is aligned correctly and gives the mattress a bit of bounce.
Finally, there's the thick base layer which consists of breathable high-density foam.
The foam used in this layer is much firmer than in most mattresses, which is why Nectar is so sure it will last longer and is not afraid to offer a lifetime warranty.
A Tencel cover snugly wraps around the foam layers. Tencel is a standard cotton alternative that is cooler, softer and more durable. It helps keep the surface of the mattress cool and dry.
---
Comfort and Firmness
Both Leesa and Nectar offer just one firmness option: medium firm.
So if you are looking for an extra-soft or extra-firm mattress, neither of these mattresses is right for you.  To find the right mattress, check out our comparison tables of the best mattresses selling online.
Leesa
Leesa is a medium-firm mattress, although it falls slightly on the firmer side at around 6-7 out of 10 where 10 is rock-hard.
The extra firmness is due to the top LSA200 foam layer which feels a lot like latex foam. The softer memory foam layer underneath balances-out to create a medium-firm feel that is perfect for most people.
If you sleep on your back or on your stomach, the Leesa is probably the better choice of these two.
Nectar
Nectar is also a medium-firm mattress but feels slightly softer than Leesa, rating around 5-6/10.
The extra softness is because the top two layers consist of soft memory foam. They contour more easily around your body, creating more sinkage compared to Leesa.
The Adaptive Hi Core memory foam in the third layer helps balance out that plushness to create a comfortable medium-firm mattress with adequate support.
If you are a side-sleeper, I'd go for the Nectar over a Leesa.
---
Sleeping Experience
While they are both designed for universal comfort, each mattress has its unique feel that may not be ideal for everybody.
Leesa Sleeping Experience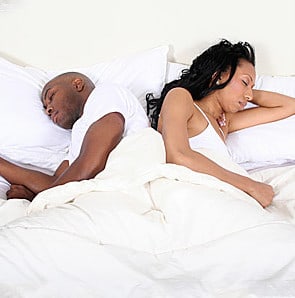 The first thing you'll notice when you sit or lie on the Leesa mattress is how bouncy it is. This is something you normally expect from a latex or innerspring mattress.
The top LSA200 foam layer is responsible for the extra bounce – which makes it easier to move in bed and get up from it.
It also makes the Leesa mattress a better choice for sex.
Despite being firmer than memory foam, LSA200 foam still does a great job contouring around your body.
The memory foam layer underneath provides pressure relief, ensuring your weight is evenly distributed and there is no pressure point.
The mattress stays cool thanks to its breathable cover and the LSA200 foam layer. Heat and sweat are quickly dissipated away from the mattress.
Motion is contained extremely well, too. Couples can sleep through the night without bothering each other too much.
Nectar Sleeping Experience
Nectar feels like most other memory foam mattresses do. It's soft and has a deeper hug than Leesa.
The quilted gel memory foam layer at the top makes it a bit plusher than other memory foam mattresses.
The Nectar doesn't, however, feel like you're sinking deep into a soft pillow top.
Surprisingly, it also provides very good pressure relief.
The second gel memory foam layer adds to body contouring.
If your weight is a bit on the high side, you'll still feel that comfortable hug around your body.
The third layer of high-density memory foam and the base layer counter the top layers and provide the right amount of support for your back.
So even though the Nectar mattress is softer then Leesa, it doesn't bottom out uncomfortably.
As for cooling, Leesa has a slight edge – but Nectar does a great job too. Nectar's gel memory foams and the Tencel cover wick away excess heat and moisture.
Motion control is almost zero, which is great for couples who tend to move around at night.
---
Warranty and Returns
Leesa Warranty
Leesa offers a hundred-night trial period.
But they request that you try the mattress for at least 30 nights to allow your body to acclimate to it.
If you still don't like after that period, they will pick it up for free and give you a full refund.
Note that customers from Alaska and Hawaii will incur a $100 fee when they make a return.
If you decide to keep the mattress, you'll be covered by a 10-year warranty. It is a full non-prorated warranty.
Nectar Warranty
Nectar gives you a whole year to test the mattress and decide whether you like it.
If you don't, feel free to return it. You'll not be charged anything even if you are in Alaska or Hawaii. The company will give you a full refund.
If you decide to keep it, you'll enjoy a lifetime warranty coverage. It's a full replacement warranty meaning you don't have to pay anything to get a new mattress when you make a warranty claim.
---
Shipping and Delivery
Leesa Shipping & Delivery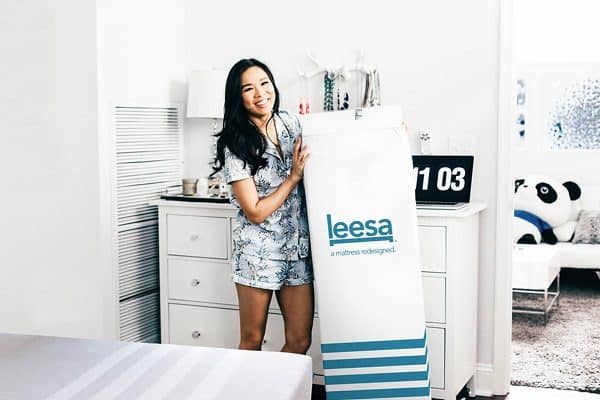 Leesa offers free UPS Ground shipping to all their customers including those in Hawaii and Alaska. They also ship to Canada, Germany, and U.K.
Delivery takes 3-6 business days depending on your location.
You can decide to set up the mattress yourself or opt for White Glove Delivery. It costs $100. For an extra $50, they can even take away your old mattress for disposing of.
Nectar Shipping & Delivery
Nectar ships free of charge only to states in the continental US. For Alaska and Hawaii, extra shipping charges will apply.
Currently, they do not ship to any international destination.
As with Leesa, you can opt for the basic curbside delivery where you set up the mattress yourself or pay extra for White Glove Delivery. They can also take away your old mattress for a fee.
---
Foundation and Frame
Leesa Foundation Requirements
Leesa can be placed on any firm, sturdy and flat foundation. This includes a slatted base with slats no more than 3" apart, a solid foundation or a box spring.
Nectar Foundation Requirements
You can use the Nectar mattress on any sturdy foundation including box spring, slatted base or even directly on a flat floor.
---
Care and Cleaning
Leesa Care & Cleaning
Leesa recommends spot cleaning the mattress if it gets stained. Do not remove the cover.
It is not necessary to rotate the mattress.
Nectar Care and Cleaning
You can unzip the Nectar cover but do not dry clean it or immerse it in water. Instead, spot cleans it with a mild detergent and cold water.
You don't have to rotate the mattress.
---
Where to Get the Best Deals
The best deals are found on the Leesa and Nectar main websites.
Be careful buying online mattresses from a retail outlet or from a third party website like Walmart or Amazon – you may not get the best price, and the retailer's warranty may differ greatly.
---
More Nectar Mattress Comparisons On This Site:
More Leesa Mattress Comparisons On This Site:
---
Affiliate Disclosure
Affiliate Disclosure: I may earn a small commission (at no cost to you) if you purchase a mattress after clicking a referral link or using a coupon code on this site. That said, all content and opinions on this site are my own and are NOT affected by these payments.
This site participates in the Amazon Services LLC Associates Program, an affiliate advertising program designed to provide a means for sites to earn advertising fees by advertising and linking to Amazon.com.
*Amazon and the Amazon logo are trademarks of Amazon.com, Inc, or its affiliates.
---