NOTE: We earn from qualifying purchases made via Amazon Associates and other affiliate programs. Learn more.
Leesa is an affordable all-foam mattress with a 10-year warranty and 100-night sleep trial. It is one of the most popular online mattresses and also one of the highest rated.
Lull is an equally-popular all-foam budget mattress with a 10-year warranty and 100-night sleep trial.
What's In This Comparison?
We are going to compare these two popular mattresses in various areas including comfort, support, and overall sleeping experience.
This is a roughly 10-minute read.If you are in a hurry, use this table of content to jump to specific sections.
To compare Leesa and Lull with other foam mattresses, see our full mattress buying guide.
---
Leesa vs. Lull: Which One Should You Buy?
Here is my bottom line on each mattress – keep reading this page to learn more about their differences.
[one_half]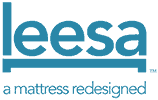 I gave Lessa an overall rating of 4.6 out of 5.0.
BUY THE LEESA IF:
You are OK with a medium-firm feel.
You share your bed with a fidgety partner.
[/one_half] [one_half_last]

I gave Lull an overall rating of 4.5 out of 5.0.
BUY THE LULL IF:
You prefer a softer, memory foam feel
You sleep on your side or stomach
[/one_half_last]
---
How Do Leesa and Lull Compare?
Similarities
These two mattresses are similar in many ways starting with price. They are both sub-$1,000 mattresses.
Leesa and Lull are both premium quality mattresses that cost much less than what you would pay at a brick and mortar store.
Their construction is similar, too. Both are all-foam mattresses with three layers that measure 10 inches thick. The main difference is in the foams used.
The similarity also extends to their terms of sale. Both Leesa and Lull mattresses come with a 10-year warranty and a 100-night in-home trial.
Key Differences3+
The main difference between these mattresses is the type of foam used.
Leesa uses LSA200 foam to provide a responsive yet contouring surface, whereas Lull uses a standard gel memory foam to create a cool and pressure-relieving surface.
Another minor difference is in shipping.
Leesa delivers to all 50 states free of charge while Lull charges a subsidized shipping fee to customers in Alaska and Hawaii.
Price
Leesa and Lull battle on price all the time, so make sure you take advantage of their latest discounts and coupons.
For Leesa, I've included their latest discount:
Note: There are two versions of the Leesa mattress that differ in terms of the mattress cover. The prices above are for the classic cover. Choosing the ArtLifting cover will add $50 to your order.
Financing Options
Leesa provides financing through PayPal Credit and Affirm.
Lull also works with Affirm to give customers the option of paying in easy monthly installments.
Coupons
Save Up To $700 Now + 2 Pillows on Leesa Mattress(just click to claim).
Save Up To $700 Now On Lull Mattress
Specifications
| Mattress | Leesa | Lull |
| --- | --- | --- |
| Rating | 4.6 | 4.5 |
| Best Deal | | |
| Price w/ Discount | $749-$1,399 | $499-$999 |
| Comfort Choices | Medium | Med. Firm |
| Construction | Latex + memory foam | Memory foam (VE) |
| Heat Transfer | Good | Good |
| Motion Transfer | Low-Medium | Low |
| Sinkage | Moderate | Moderate |
| Off-Gassing? | Yes | Yes |
| Trial Period | 100 nights | 100 nights |
| Warranty | 10 years | 10 years |
| Eco-friendliness | CertiPUR-US foam | CertiPUR-US foam |
| Delivery | 7-10 days | 5-7 days |
| Customer Service | Good | Good |
---
Mattress Construction
As I mentioned, Leesa and Lull use a very similar construction. They are both 10-inch mattresses, have three foam layers and contain a kind of foam.
Here is the construction of each mattress.
Leesa Construction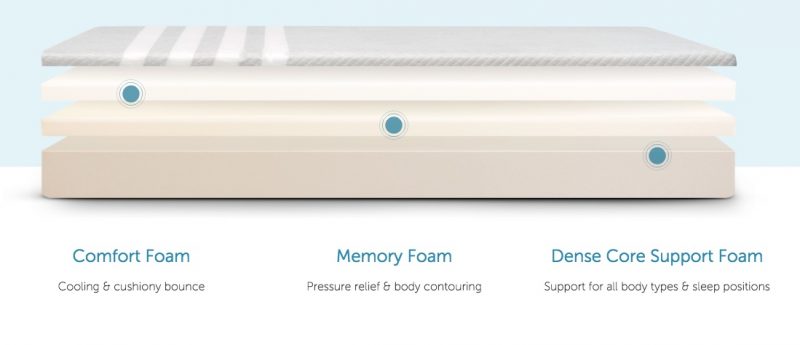 Quilted Cover
The soft cover is a blend of polyester and lycra, which makes it stretchy and breathable. There are two cover options: Classic and ArtLifting. The cover should only be spot cleaned.
LSA200 Foam
LSA200 is a proprietary type of foam that Leesa uses as an alternative to Latex.
It has many advantages over both latex and memory foam. It's more responsive and cooler than memory foam, it lasts longer than latex foam and doesn't cause any allergic reactions.
Memory Foam
While the top layer focuses on responsiveness and support, this layer is all about pressure relief. It contours around your body, ensuring high-pressure areas like your hips and shoulders don't dig painfully into the mattress. Because it is placed under the cool LSA200 foam layer, it does not cause any heating issues at all.
Base
A standard high-density polyfoam base to provide compression support and longevity.
Lull Construction
Cover
Lull's cover is a blend of polyester and rayon which makes it tough yet soft and breathable. It's removable but should only be spot cleaned.
Gel Memory Foam
This layer does two things pressure relief and cooling. The memory foam wraps your body in a soft hug ensuring no uncomfortable pressure points especially when you are sleeping on your side. The foam is infused with the cooling gel that absorbs body heat and dissipates it away from the mattress.
Transition Foam
This layer uses firmer foam to provide proper support and spinal alignment. Essentially, this is the layer that ensures your back is well supported and distributes your weight evenly across the mattress.
Base
A standard polyfoam base for extra compression support and to keep the mattress in good shape for years.
---
Comfort and Firmness
Both Leesa and Lull fall into the medium-firm range though the exact level of firmness is slightly different. None of the mattresses provide comfort options.
Leesa Comfort
Because of the latex-like LSA200 foam layer at the top, Leesa is on the firmer end of the medium-firm range.
But it's not uncomfortably firm. The transition memory foam layer balances out the top layer and adds a little plushness to the mattress.
Leesa is the one to get if you sleep on your back or on your stomach.
Lull Comfort
Lull feels slightly softer than Leesa because of the gel memory foam top layer, which has more sinkage than the LSA200 foam and provides a deeper hug.
If you are a side sleeper, then Lull is the better choice.
---
Sleeping Experience
Leesa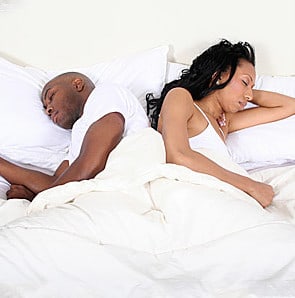 The Leesa mattress might feel a bit too firm when you first sleep on it. But this is just the LSA200 foam settling in. By the second night, the softer memory foam layer underneath will be more noticeable.
Eventually, the mattress settles into a nice medium-soft feel. But it still feels firmer than most all-foam mattresses.
If you are a back or stomach sleeper, this is the best choice. It has just enough contouring for your pressure points and is firm enough to keep your spine naturally aligned.
It's also my top recommendation if you are looking for a sex-friendly mattress. The LSA200 foam has latex-like bounciness so you won't feel like you are stuck in the mattress. It also keeps the mattress from overheating or smelling stuffy because of trapped moisture and smells.
Edge support is not too bad though not as good as what you'd get in an innerspring mattress. Motion control is excellent, and cooling is no problem.
You may experience a bit of smell when you first unbox the mattress (normal with most foam mattresses), but it's harmless and goes away in a day or two.
Lull

Lull feels soft and plush right from the first day. The gel memory foam does a great job of wrapping around your pressure points to prevent any discomfort.
The softness is balanced out by the firmer second layer. Before you sink in too far, you'll encounter the transition layer which ensures your back is properly supported and your spine naturally aligned.
The polyfoam base provides further support especially for heavier sleepers who sink in deeper into the mattress.
I recommend Lull for side and multi-position sleepers. It has better contouring and pressure relief. To know more, check out our in-depth lull mattress review.
Edge support is slightly less than in Leesa owing to the softer upper layer. But unless you plan on sleeping right at the edge, it's not a problem at all.
One thing you'll have to sacrifice if you opt for Lull is the responsiveness. It has less bounce than Leesa. But motion control is great, and the gel in the top layer can keep the mattress cool.
As with Leesa, there will be a bit if harmless off-gassing at the beginning but it fades away quickly.
---
Warranty and Returns
Here, the two mattresses are almost similar in every way.
Leesa's Warranty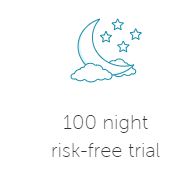 With Leesa, you get 100 nights to try the mattress at home. You have to sleep on it for at least 30 nights before you decide to initiate a return.
If you still want to return it after the first month, just call customer support, and they will pick it up from your home for free. However, if you are returning from Alaska or Hawaii, there is a $100 return fee.
If you decide to keep the mattress, it will be covered by a non-prorated 10-year warranty. If you claim within the coverage period, you'll only be responsible for transport and handling costs.
Lull's Warranty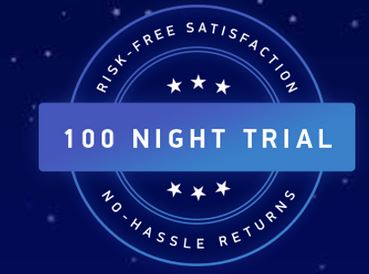 You also get 100 nights to try the Lull mattress from the comfort of your home. There is no pressure at all to keep the mattress if you don't like it. Just call Lull customer support, and they'll arrange how the mattress will be picked up. There are no return or restocking fees even for customers in Alaska and Hawaii.
If you decide to keep the mattress, the warranty is ten years long and non-prorated.
Note: The 100-night sleep trial for both mattresses apply only if you buy from the official websites. If you buy from another retailer like Amazon, their individual return policies will apply.
---
Shipping and Delivery
Leesa Shipping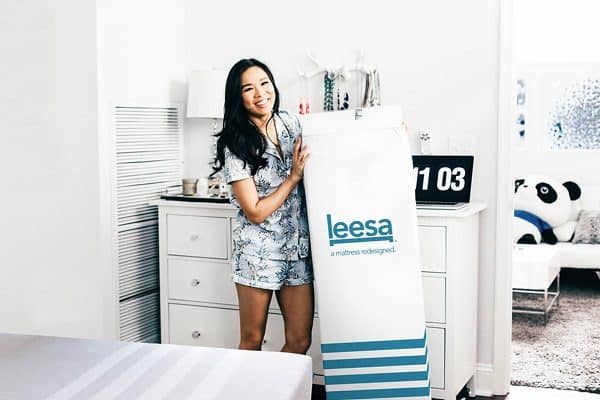 Leesa provides free shipping via UPS Ground to all 50 states in the United States. There are no extra costs for customers in Alaska or Hawaii, but returns cost $100.
Because each mattress is made to order, delivery takes longer than usual; 5-10 days depending on your location.
Leesa does not provide any setup or mattress removal services, so you need to make your arrangements. But the mattress is easy to unbox and roll out. You'll need some help carrying it inside the house.
Lull Shipping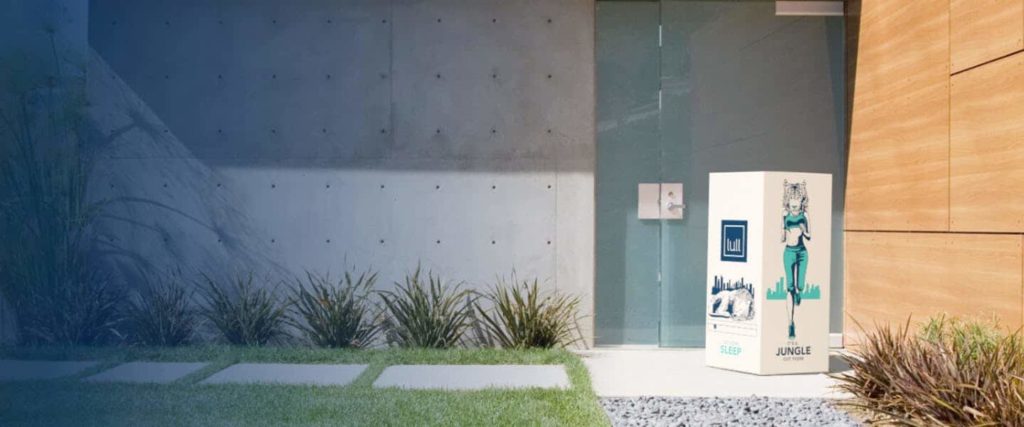 Lull delivers free of charge via FedEx but only to the continental US. Customers in Alaska and Hawaii are charged a subsidized shipping fee.
Delivery takes 1-5 business days depending on your Zip code.
Lull also doesn't provide any mattress setup or removal services. But it shouldn't worry you; unboxing and rolling out the mattress takes less than 10 minutes.
---
Foundation and Frame
Leesa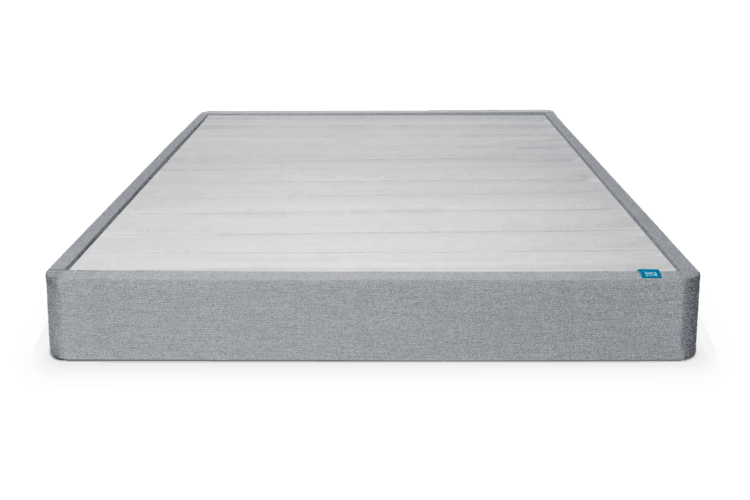 Leesa can be used with any frame as long as it's sturdy. This includes a box spring, adjustable base, solid foundation or slatted base (3 inches max between slats).
Lull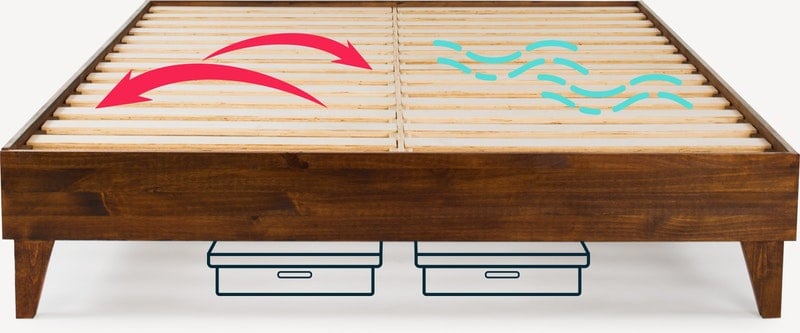 Lull also works with any type of sturdy frame including box spring, adjustable base or a slatted base. You can also use it on the floor.
---
Where To Get The Best Deal
---
More Leesa Mattress Comparisons On This Site
More Lull Mattress Comparisons:
---
Affiliate Disclosure
Affiliate Disclosure: I may earn a small commission (at no cost to you) if you purchase a mattress after clicking a referral link or using a coupon code on this site. That said, all content and opinions on this site are my own and are NOT affected by these payments.
This site participates in the Amazon Services LLC Associates Program, an affiliate advertising program designed to provide a means for sites to earn advertising fees by advertising and linking to Amazon.com.
*Amazon and the Amazon logo are trademarks of Amazon.com, Inc, or its affiliates.
---