NOTE: We earn from qualifying purchases made via Amazon Associates and other affiliate programs. Learn more.
Lull is an affordable 3-layer mixed foam mattress with a medium-firm feel that is perfect for most types of sleepers.
Casper's Original Foam mattress is a highly-rated 4-layer memory foam mattress that was recently re-designed with a new zoned support layer that provides an improved sleeping experience.
So how do these two popular budget foam mattresses compare side-by-side?
That's what we're going to learn in this comparison.
---
What's In This Comparison
We are going to compare the Lull vs Casper in areas like construction, firmness and sleeping experience.
If you are wondering which mattress you should buy, then this in-depth comparison will help you choose the right one for your needs.
Use the table of contents to jump to sections that you are most interested in.
Lull vs. Casper: Which One Should You Buy?
Here's my bottom-line on each mattress.
[one_half]

I rated Lull 4.5 out of 5.0.
BUY THE LULL IF:
You prefer a softer, memory foam feel
You share your bed with a partner
You sleep on your side or stomach
[/one_half] [one_half_last]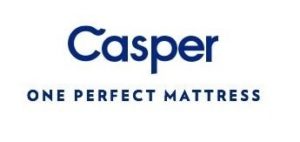 I rated Casper 4.5 out of 5.0.
BUY THE CASPER IF:
You prefer a cradling, memory foam feel.
You're happy with a medium-firm bed.
You want to save a little cash.
[/one_half_last]
---
How Do Lull and Casper Compare?
Similarities
Both Lull and Casper are 10" memory foam mattresses.
As such, they both have the classic feel of a traditional memory foam mattress. They have a pronounced hug and very little movement transfer.
But unlike traditional memory foam mattresses, they are fairly bouncy. This is because both mattresses combine memory foam with another layer of more responsive foam.
The two mattresses have consistently attracted rave reviews from customers. They have thousands of reviews on Google, their websites and Amazon.
If you've been shopping around for an online mattress, the chances are that you have heard of at least one of these brands.
Customers love how comfortable the mattresses are, the hassle-free buying experience and the low prices.
Both also only offer one universal comfort option – medium firm – which is designed to meet the comfort and support needs of different types of sleepers.
Terms of sale for the two mattresses are very similar. They both offer a 100-night in-home trial and a 10-year warranty.
Key Differences
While they are both memory foam mattresses, they are constructed differently.
To start with, Casper has one more layer than Lull. Originally, the Casper mattress had three layers like most online mattresses.
But they recently redesigned it to boost compression support and deep contouring.
The new layer has a special design that provides variable support under different areas of the body.
There are a few other differences in construction which we are going to discuss in the next section.
As for shipping, Casper ships for free to all 50 states in the US while Lull offers free shipping only within the contiguous United States.
If you live in Alaska and Hawaii, you know which mattress to get.
Price
[/su_table
Financing Options
Both Lull and Casper offer flexible financing options via Affirm for those who prefer splitting their purchase into easy monthly payments.
Note that you may not be eligible for any discounts if you opt for financing.
Coupons
Shop  Now on Casper Mattress
Specifications
Mattress

Lull



Casper Original Foam
Rating
4.5
4.5
Price
$499-$1,099
$760.75 - $1,440.75
Comfort Choices
Med. Firm
Med. Firm
Construction
Memory foam (VE)
Memory foam +
Proprietary foam.
Heat Transfer
Good
Excellent
Motion Transfer
Low
Low
Sinkage
Moderate
Moderate
Off-Gassing?
Yes
Yes
Trial Period
100 nights
100 nights
Warranty
10 years
10 years
non-prorated
Eco-friendliness
CertiPUR-US foam
CertiPUR-US foam
Delivery
5-7 days
7-14 days
Customer Service
Good
Excellent


---
Mattress Construction
Lull
The Lull mattress is 10" thick and consists of 3 layers made from different types of premium foam.
The main comfort layer at the top is 1.5" of gel-infused memory foam. It provides quick pressure relief for your back, neck, joints and other pressure points.
As the memory foam contours around your body, it ensures your back is aligned correctly regardless of your sleeping position.
But memory foam has a heating problem especially when it is positioned at the very top of the mattress.
To make sure you sleep cool, the memory foam layer is injected with a gel polymer that actively carries heat away from the mattress.
Combined with the open cell structure of the foam, the mattress sleeps cool throughout the year.
The second layer of the mattress consists of a unique blend of polyfoam and latex.
It stops you from sinking in too far, making sure you have adequate lumbar and neck support.
It also makes the mattress more responsive.
Most memory foam mattresses don't let you move freely and are terrible for sex. The Lull mattress is different.
It's not too bouncy (great for those who hate the trampoline feel of a latex or spring mattress) but is responsive enough to make movements and sex more comfortable.
The third layer is the base. It consists of high-density polyfoam which maintains the mattress' structure for years and provides deep compression support to prevent sagging.
Lull has not just paid attention to the foam layers. The cover also plays a big role in comfort and cooling,
The Lull mattress cover consists of polyester and rayon. The handcrafted fabric looks beautiful and most importantly, it is soft and highly breathable.
Casper
Casper's re-designed mattress consists of 4 layers with a new zoned support layer added to improve the sleeping experience.
The first layer consists of open cell foam.
They used a latex-like foam in this layer, not memory foam, so heat retention is not a big problem. The open cell design further helps boost ventilation and cooling.
The top layer creates a firm-but-plush feel on top that feels comfortable no matter which position you sleep in.
It also creates a bit of a bounce back which is great for sex and makes turning easier.
The second layer consists of high-density memory foam.
The Casper mattress doesn't have the same instant relief feel of Lull which has a memory foam layer on top.
But as you settle into the mattress, you'll begin to feel the memory foam layer underneath contouring around your body.
In addition to deep contouring, this layer also provides lumbar support and reduces motion transfer for couples.
The new third layer is a transition layer made from polyfoam.
It provides zoned support with softer foam under your shoulders for extra pressure relief and firmer foam under your core area for improved support.
The thick high-density base layer gives the mattress its structure and extends its durability for years. It also provides deep-compression support for heavier sleepers.
The cover is made from 100% polyester at the top and a polyester blend on the sides. It is breathable and soft to the touch.
To know more, check out our in-depth Casper wave review, Casper hybrid mattress review, and Casper essential mattress review.
---
Comfort and Firmness
Both are medium-firm mattresses though Lull has more of an instant relief feel while Casper's soft contouring sets in more slowly.
Lull
The Lull is designed to be a one-size-fits-all mattress.
It has a balanced feel that is neither too firm nor too plush – around 5-6/10 on a scale of increasing firmness.
It does feel a bit too plush immediately you lie on it, but that's because of the top memory foam layer. As it settles, you'll feel the support from the firmer layer below.
Lull's firmness level is great for all types of sleepers – side, stomach, back and combination sleepers. It's also great for light, average weight and heavy sleepers.
Casper
Casper is also a one-size-fits-all mattress.
The latex-like foam in the top layer works with the memory foam in the second layer to create a balanced medium-firm feel.
The zoned support layer also makes a huge difference. It provides support and pressure relief exactly where you need them most.
One thing you'll notice about the Casper mattress is that it feels fairly firm immediately you sleep on it. That's because of the latex-like comfort layer.
But the mattress softens up in all the right places as the memory foam and zoned support layer contour around your body.
---
Sleeping Experience
Lull

The Lull mattress provides a perfect mix of comfort and support for different kinds of sleepers.
The memory foam layer instantly relieves pressure on your back, hips, and shoulders while the middle support layer distributes your weight evenly and provides proper spinal alignment.
One thing I love about the Lull mattress is that it doesn't feel exactly like traditional memory foam mattresses.
Those mattresses are good, but most people don't like the swampy feel that makes turning or getting out of bed a task.
The Lull mattress combines memory foam with a responsive latex + poly foam blend, giving the mattress a nice bounce.
If you are looking for a memory foam mattress that's good for sex, I highly recommend Lull.
Another big plus for couples is the lack of motion transfer. You can both sleep comfortably through the night.
Memory foam is not known for its cooling abilities, but Lull has done a great job to make sure it does not affect your sleep.
Cooling gel infused into the foam dissipates excess heat away from the body. The breathable polyester + rayon cover also helps with cooling and moisture wicking.
If you are very heat sensitive, the mattress will still feel a bit warm. But for most people, it's perfectly cool.
If you want to know more about lull mattress in a box, you can check out our in-depth lull mattress review.
Casper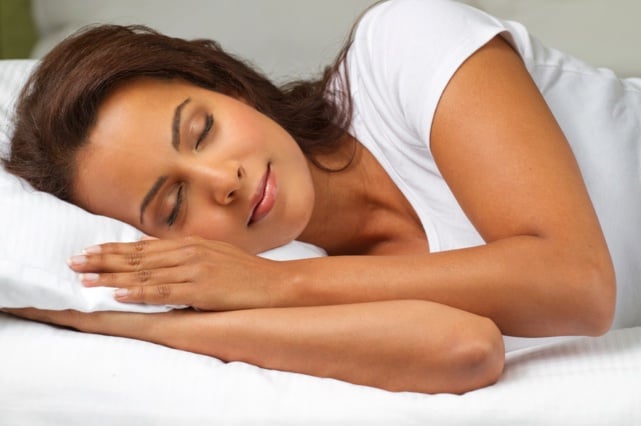 Casper starts firm but softens up as the memory foam conforms to your body.
Like Lull, the Casper mattress has a great mix of pressure relief and support. You'll especially love the Casper mattress if you have extra-sensitive pressure points in your shoulders, hips or lower back.
The zoned support layer works with the memory foam layer to contour the mattress perfectly around your body.
While it takes more time to settle, the Casper mattress ends up feeling slightly softer (for people of average weight) than Lull. It's great if you love a mattress that hugs your body.
Similar to Lull, Casper is not all memory foam. They've used a latex-like layer on top which serves two purposes.
It makes the mattress more responsive though Lull is still the bouncier mattress.
It helps with cooling. The foam used doesn't retain heat like memory foam.
Being an all-foam mattress, motion control is very little. On the downside, edge support is less than ideal.
---
Warranty and Returns
Lull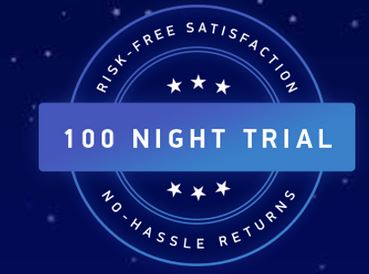 The Lull mattress comes with a 100-night trial period.
You can return the mattress at any time within the trial period for free. Lull will give you a full refund and arrange to pick the mattress from your home.
If you keep the mattress, the warranty is ten years long and is non-prorated.
Casper
Casper offers essentially the same terms: a 100-night trial period with free returns and a 10-year non-prorated warranty if you keep the mattress.
---
Shipping and Delivery
Lull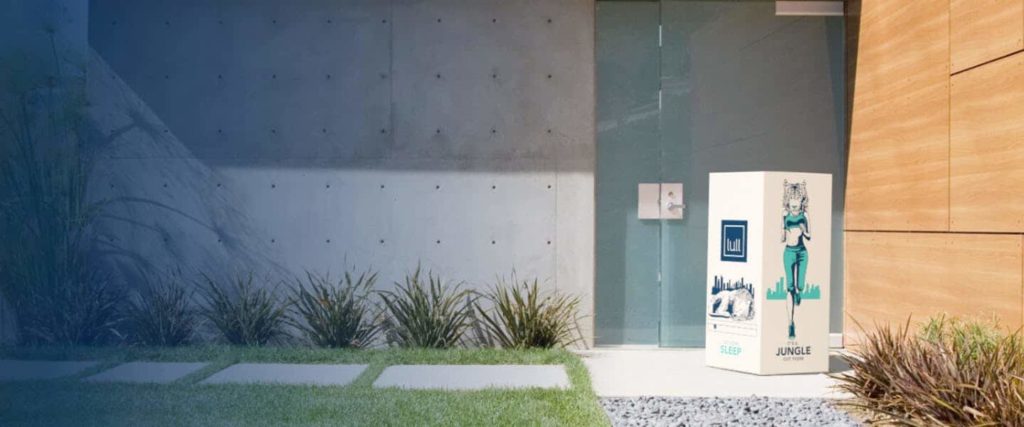 Lull ships free but only within the continental United States. They charge a subsidized shipping fee for delivery to Hawaii and Alaska.
Lull does not offer white glove delivery. But you should have no trouble getting the compact box inside and unrolling the mattress on a bed.
Casper
Casper ships are free of charge to all 50 states.
They do offer white glove delivery and old mattress removal in most locations – but check with them on price before you place an order.
---
Foundation and Frame
Lull
You can place the Lull mattress on any flat and sturdy foundation including box spring and flat frame.
If you use a slatted frame, make sure the slats are no more than 3" apart.
You can also place the mattress directly on the floor but beware mildew and mold. Lull recommends propping up the mattress against the wall now and then to let it air out.
Casper
You can use any foundation as long as it is firm, sturdy and completely flat.
---
Care and Cleaning
Lull
The Lull mattress cover is removable but does not wash it. It should only be spot cleaned with cold water and mild detergent.
If possible, do not remove the cover at all from the mattress.
If you do, Lull asks that you don't place anything on the fire sock. This is because it contains small amounts of fiberglass which can be transferred to other things.
The best way to protect the mattress is to use a mattress protector. That way, you won't ever need to mess with the cover.
Every 3-6 months rotate the mattress to even out wear.
Casper
The Casper mattress can be removed and cleaned in the washer. But be gentle to avoid damaging it.
Use a mattress protector to avoid serious stains and damage to the mattress.
Casper recommends rotating the mattress every six months.
---
Where to Buy
More Casper Mattress Comparisons:
---
Affiliate Disclosure
Affiliate Disclosure: I may earn a small commission (at no cost to you) if you purchase a mattress after clicking a referral link or using a coupon code on this site. That said, all content and opinions on this site are my own and are NOT affected by these payments.
This site participates in the Amazon Services LLC Associates Program, an affiliate advertising program designed to provide a means for sites to earn advertising fees by advertising and linking to Amazon.com.
*Amazon and the Amazon logo are trademarks of Amazon.com, Inc, or its affiliates.
---