NOTE: We earn from qualifying purchases made via Amazon Associates and other affiliate programs. Learn more.
What's In This Comparison
The Leesa and Tuft & Needle mattresses are quite different in structure, feel and pricing. If you are trying to decided between these two popular mattresses, you have come to the right place!
This in-depth comparison compares Leesa vs. Tuft & Needle mattresses on important factors including comfort, support, cooling, prices and sleep experience.
My goal is to give you enough details so you can choose the best mattress based on your sleeping needs, comfort preferences and budget.
I also mention Casper a few times in this comparison, because many people looking at the Leesa and T&N are also considering a Casper.
---
Leesa vs Tuft & Needle: Which One Should You Buy?
Here's my bottom line on which one you should buy, based upon your preferences and budget – keep reading this page, to learn more:
[one_half]
I gave the Tuft & Needle mattress an overall rating of 4.5 out of 5.0.
BUY THE TUFT & NEEDLE IF:
You like a little more bounce in your mattress.
You sleep on your stomach.
[/one_half] [one_half_last]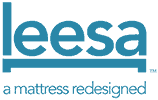 I gave the Leesa mattress an overall rating of 4.6 out of 5.0.
BUY THE LEESA IF:
You share your bed with a fidgety partner.
You are heavier than average.
[/one_half_last]
---
Mattress Construction
Leesa
Leesa is one of the largest and most popular pure online mattress brands. Together with Casper, Leesa has been at the forefront of changing how we shop for mattresses.
The Leesa mattress uses a simple design that relies on three foam layers working together to provide support, make sure you sleep comfortably and keep the mattress in good shape for years.
Top comfort layer: 2 inches of LSA200 foam – This is the most important layer of the Leesa mattress. It is a proprietary type of foam formulated to take the best characteristics of latex and memory foam (though it's closer in texture and firmness to latex foam). It is firm yet responsive and has the same cooling abilities as latex foam.
Middle support layer: 2 inches of memory foam – the second layer of memory foam provides contouring and pressure relief. When you lie on the mattress, the memory foam contours to your joints and curves. You won't feel your shoulders or hips digging uncomfortably into the mattress.
Foundation layer: 6 inches of high-density foam that provides overall support to the mattress and ensures the mattress lasts long.
Tuft & Needle
The Tuft & Needle is an even simpler mattress. It has only two layers: a comfort/support layer and a foundation layer. Here are the details on each layer.
Top layer: 3 inches of T&N Adaptive Foam – Tuft & Needle won't say exactly what this foam is, but it is most likely a custom polyurethane foam. It feels slightly firmer than Leesa's LSA200 foam, but still soft enough to provide a moderate level of contouring. It is infused with graphite to keep the mattress cool and fresh.
Bottom layer: 7 inches of high-density polyurethane foam. This layer provides added support to the top layer and prevents the mattress from sagging over time.
Compared with the Casper and the Leesa, the Tuft and Needle's 2-layer design isn't as robust as a mattress with 3 or more layers. There is no transition layer in the T&N, which makes it firmer than the Casper and Leesa. It may feel too firm for heavier sleepers who may sink through the first layer completely and "bottom-out" against the foundation layer.
---
Comfort and Firmness
Leesa
Leesa's use of LSA200 foam results in a medium firm mattress.  There are no other options.
This mattress feels firm enough to properly support your back but not so firm that it makes your joints and muscles sore. It is soft enough to contour to your body but not too soft that it compromises support.
At a firmness level of around 6/10 (10 = extremely firm), the Leesa mattress is ideal for most people. It's comfortable whether you sleep on your back, stomach or side.
The only people who may not like it are those that like an extra-firm or extra-soft mattress.
Tuft & Needle
Tuft and Needle also sells only a medium firm mattress, though it feels slightly firmer than Leesa. I'd rate it at around 6.5/10.
It's great if you love sleeping on your stomach or want a little freer movement during the night.
It's still soft enough that you can feel a nice comfortable hug as you sleep. But if you want an even softer feel, especially if you have back or joint problems, the Leesa is a better choice.
---
Sleeping Experience
Leesa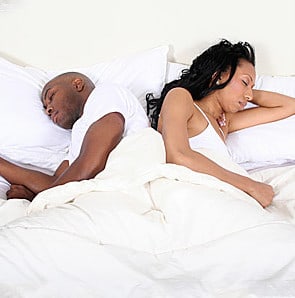 While not a luxury mattress, Leesa feels extremely comfortable. The LSA200 foam provides a firm, bouncy surface that feels great. We love it.
One thing many owners of this mattress have noted in reviews is that the mattress can feel a bit too firm on the first one or two nights.  But it quickly softens as it adapts to your body physique.
Leesa is great at temperature control, too, thanks to the LSA200 foam. They made a good decision to place the memory foam in the middle rather than at the top where it could have trapped heat.
For couples sharing a bed, there is minimal motion transfer. You can wake up in the middle of the night without disturbing your partner.
The only area where Leesa (and Casper, too) could use some improvement is edge support. If you sleep too close to the edge, the mattress sinks too far deep and reduces the level of support.
Tuft & Needle
Tuft & Needle could also use a dedicated edge support system to boost support on the sides of the mattress especially for, couples.
Otherwise, the sleeping experience is great despite the ultra-simple 2-layer design. Except perhaps for heavy people, who may find the top layer "bottoming-out" for them, too soon.
The single comfort layer manages to provide adequate support, keeping the mattress cool and providing good body contouring.
The foundation layer provides extra compression support and helps reduce disturbance for those sharing a bed with a partner or pet.
Unlike the Leesa mattress, Tuft & Needle doesn't have an initial period of firmness. It feels soft, right from the first night. But you'll still need a few nights to break it in properly and get an idea of how comfortable it is.
---
Warranty and Returns
Leesa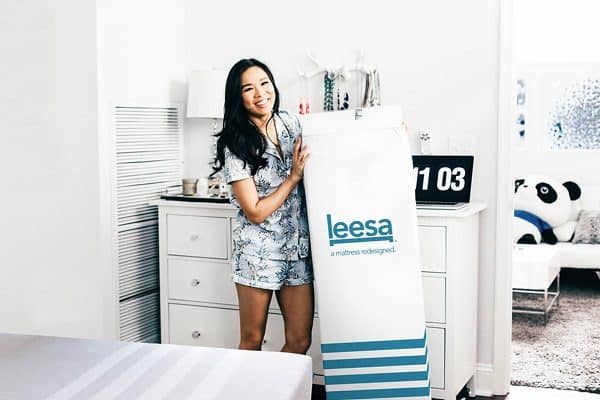 From the day the mattress is delivered, you have 100 days to test the Leesa mattress and decide whether you want to keep it.
But don't go rushing to make a return when you wake up with a sore back after the first night. It is normal for a mattress to feel uncomfortable when new. Leesa recommends you wait for at least 30 nights before you make a decision.
If the month ends and you still don't want the mattress, then contact customer support to initiate a return. Your used Leesa mattress will be given to charity or recycled. You will receive a full refund.
If you decide the mattress is great and you want to keep it, then you'll enjoy a 10-year warranty covering manufacturing and workmanship defects. If you ever need to claim the warranty, it will be up to Leesa to decide between repairing your old mattress or sending you a new one.
Tuft & Needle
Tuft & Needle's test period is also 100 days from the day of delivery.
As with the Leesa mattress, you'll need to wait a month before making a final decision on whether to keep the mattress or return it.
Making a return is hassle-free. Just get in touch with customer support, and they will arrange for your used T&N mattress to go to a charity or a recycling center, depending on your location. You will get a full refund plus your shipping fee – unless you live in Alaska and Hawaii, in which case you don't get a shipping fee refund.
T&N's warranty is ten years and covers material and workmanship defects. Additionally, it only applies to the original buyer. So the warranty will be voided if you give the mattress to a friend or family member.
Note that the trial period for both the Tuft & Needle and Leesa mattress (and most other online mattresses) applies only if you buy the mattress from their sites. If you buy from a third party retail site like Amazon, then the return policy of that site will apply.
---
Shipping and Delivery Options
Leesa
Leesa provides free shipping to all states in the United States – including Alaska and Hawaii. They also ship to UK, Germany, and Canada. If you are buying from one of these countries, check Leesa's official website for details on shipping costs.
Every Leesa mattress is made to order, so it takes 4 to 7 days for the mattress to get to your front door.
You can use the UPS tracking number provided after shipping to track your mattress and prepare for delivery.
When the mattress is delivered, you have to take it inside and set it up yourself. Leesa does not provide special delivery services. If you want to make special delivery arrangements, contact UPS.
Tuft & Needle
Tuft & Needle also has free shipping to states in the US and Canada, unless you live in Hawaii and Alaska, in which case you'll have to pay freight costs of $120 to $160. Remember that these costs are not refunded, should you make a return.
The T&N mattress takes 2 to 4 days to arrive, but may take longer if you are buying from Alaska, Hawaii or Canada. You'll be able to track the mattress once it has shipped off from T & N's facility.
There are no special setup services offered so get a friend to help you do the lifting and unboxing. But the box is small enough that you can handle it on your own or with someone else. Unboxing and unrolling the mattress is easy enough.
---
Price
Tuft & Needle is a less-sophisticated budget mattress that costs about $200-300 less than Leesa.
Leesa also provides financing through Affirm (pending approval). Instead of making one lump sum payment, you pay in easy monthly installments. You still get the mattress immediately. Check the official website to see if you qualify.
Listed below are the prices for each mattress. 
For Leesa, I've applied the latest discounts:
[/su_table
---
Latest Coupons & Discounts
The only coupon we have is for the Leesa:  Click here to Save Up To $700 Now + 2 Pillows On Leesa Mattress.
---
Leesa Is The Right Mattress Choice For You If:
You sleep on your side or on your back and want a mattress that will contour & support your body correctly.
You or your partner are heavier than average. The Tuft and Needle's simpler 2-layer design may "bottom-out" on you.
---
Tuft & Needle Is The Right Mattress Choice For You If:
You are a stomach sleeper who benefits from a slightly firmer surface to sleep on.
You want to save an extra $100-200.
---
More Tuft & Needle Mattress Comparisons On This Site
More Leesa Mattress Comparisons On This Site
---
Affiliate Disclosure
Affiliate Disclosure: I may earn a small commission (at no cost to you) if you purchase a mattress after clicking a referral link or using a coupon code on this site. That said, all content and opinions on this site are my own and are NOT affected by these payments.
This site participates in the Amazon Services LLC Associates Program, an affiliate advertising program designed to provide a means for sites to earn advertising fees by advertising and linking to Amazon.com.
*Amazon and the Amazon logo are trademarks of Amazon.com, Inc, or its affiliates.
---