NOTE: We earn from qualifying purchases made via Amazon Associates and other affiliate programs. Learn more.
Tuft & Needle and Casper were started almost a year apart, one in 2012 and the other in 2013 respectively.
Which makes them veterans in the online mattress industry. They both entered the market with big goals, and five years later, they seem to have achieved them.
Both brands are incredibly popular and enjoy stellar ratings from customers.
Both mattresses deliver a great sleeping experience, but use very different designs – while Casper has three layers, Tuft & Needle only has two.
There is also a substantial price difference between the two, with Casper being the pricier choice.
So is Casper worth the extra money?
Is Tuft & Needle's sleeping experience compromised by its simpler design?
Tuft and Needle vs Casper Comparison: What's On This Page
In this new mattress showdown, you will learn how the Casper and its less expensive rival, Tuft & Needle, compare in a number of areas including price, warranty, comfort, construction and sleeping experience.
My goal here is not to tell you which mattress is the best, but instead to give you the details you need to make a confident choice between these two mattresses.
For a more in-depth look at each mattress, read my Casper mattress review and my Tuft and Needle review.
So, let's get to it.
---
Casper vs Tuft & Needle: Which One Should You Buy?
We think Tuft & Needle is the best mattress choice if you sleep on your back or on your stomach and prefer a little more bounce in your mattress.  It does sleep a bit warmer than the Casper, however. The Casper Original mattress is the better choice if you prefer a softer mattress or sleep on your side.
When it come to price, Tuft & Needle is one of the most affordable mattresses you can buy online with no size exceeding the $750 mark. In contrast, Casper is pricier with 3 mattress sizes exceeding the $1,000 mark.
Keep reading this page to learn more about these differences.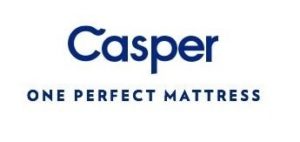 I gave the Casper mattress a 4.5 overall rating (out of 5.0).
Buy the Casper if:
You want an affordable, high-quality foam mattress.
You sleep on your side: the zoned foam support makes a difference.
You want to sleep cooler at night.
I gave the Tuft & Needle mattress a 4.5 overall rating (out of 5.0).
Buy the Tuft & Needle Mattress if:
You want to save $100s more.
You like a little more bounce in your mattress.
---
Price Differences
If you are on a limited budget, Tuft and Needle is the best choice.
But Casper has the advantage of financing. You can opt for monthly payments via Affirm rather than one bulk payment.
Here are the latest discounted prices for both brands:
---
Mattress Construction
Tuft & Needle
Tuft & Needle consists of just two foam layers. For the main comfort layer at the top, the company created its custom foam that delivers the perfect combination of comfort and support. They call it the T&N Adaptive Foam.
While the Tuft & Needle hasn't been very open about what exactly is in the top layer, it is most likely a special type of poly foam that has been infused with gel and graphite for added comfort. The three-inch layer does all the work of pressure relief, cooling and support.
The second layer is seven inches of dense support foam. One of the biggest responsibilities of this layer is to provide compression support. In other words, it prevents the sleeper from sinking in too deep when they lie on the mattress. It is especially important for heavier-bodied users.
The base layer also ensures the mattress lasts long by providing overall support and stability.
The final component is the cover, which is a mixture of polyester and Tactel, commonly known as nylon. The cover feels soft and has been designed for breathability to ensure the mattress surface stays cool.
Casper
In a marked contrast from Tuft & Needle's minimalist approach, Casper consists of three foam layers.
The top layer is a custom type of open-cell foam that Casper calls Airscape Foam. It is designed to be highly breathable for temperature control. It stays cool and dry.
The third layer uses a unique zoned memory foam construction that better supports your hips with a firmer density foam than above and below it. Slightly softer foam at the top allows your shoulders to sink deeper, making this a great mattress for side sleepers.
The base is a thick layer of high-density foam designed to prevent excess compression and keep the mattress in shape for longer.
Casper's cover is almost similar to Tuft and Needle's. It is soft, a bit stretchy and highly breathable.
The Casper vs. Tuft and Needle construction matchup is a draw. They are not high-end mattresses with fancy features and tech. But they have been designed well enough that you'll be able to get a good night's sleep without tossing and turning or waking up with an aching back.
---
Comfort and Firmness
Tuft & Needle
Despite having two layers only, which means there is only one comfort layer, most people say the Tuft & Needle provides a great sleeping experience. They say that they can sleep longer, better and with less back pain.
The mattress is medium firm (around 6/10), the perfect comfort level for most people. It can balance between firm support and soft comfort.
The top adaptive foam layer provides the plush feeling of the mattress while the thick base layer is responsible for most of the support. Because the bottom layer is much denser than the top one, the mattress has just the right amount of soft sinkage without turning into a swamp.
Casper
Casper also designed a universal comfort mattress that feels great for a majority of users. I'd rate it at around 6.5-7/10, where 10 equals rock-hard.
The top open cell foam layer and the second memory foam layer feel quite plush and soft. This allows them to provide pressure relief.
But before they sink too far, the much denser base layer comes in, balancing out the soft upper layers with its firmness.
So like the Tuft & Needle, the Casper mattress can provide just the right amount of plushness without compromising support.
Sleeping Experience
Tuft & Needle
Just from the thousands of positive reviews, it is obvious that people like their Tuft & Needle experience.
The mattress may lack advanced materials and features, but it still manages to help people sleep well.
When you sleep on a Casper, it immediately hugs your body. You'll especially feel it if you sleep on your side, where it wraps around your hips and shoulders. The second layer ensures that you still feel like you are sleeping on, not in, a mattress.
Temperature control is great and better than Tuft and Needle, in my opinion. Having fewer layers allows better air circulation. The top layer and mattress cover have also been designed for maximum breathability. The graphite and gel infused in the foam are effective at channeling excess heat away from the mattress.
The mattress has a surprising amount of bounce, too, though not as much as a latex or spring mattress.
Casper
The Casper mattress feels slightly firmer than the Tuft & Needle though it's still in the medium firm comfort range. The second memory foam layer gives the Casper a more pronounced hug. As a result, Casper feels plusher even though it is firmer.
Comparing Casper mattress vs. Tuft and Needle, I'd say the former is better at pressure relief, making it the excellent choice for those with back pain and side sleepers.
Thanks to the breathable cover and the top open-cell foam layer, the Casper mattress stays cool through the night.
One thing to note about both mattresses is that they have thinner than usual comfort layers. So they won't feel as cloudy and plush as you would with other more expensive mattresses with bigger comfort zones.
---
Warranty and Returns
Tuft & Needle
Tuft & Needle provides a 100-night trial period. This is more than enough time to acclimate to the new mattress and decide whether it is suitable for you. If you confirm to return it, just contact customer support to arrange a pickup.
Returned mattresses are usually given to charity or recycled depending on the local code. Whichever the case, Tuft & Needle will cover all the costs involved, and you will get a full refund.
Note that if you ordered a Tuft & Needle mattress from Alaska or Hawaii, you would not get your shipping fee back along with the refund.
Also, note that the 100-night trial does not apply to mattresses bought from Amazon.com where you will find different return terms. So make sure you buy from the official Tuft & Needle website or one of their accredited distributors.
As for the warranty, Tuft & Needle provides a 10-year limited warranty coverage for its mattress. The warranty language is standard: only original buyer is covered, natural wear and tear are not covered, and the company can choose to either replace or repair the mattress at no cost to you.
Casper
Casper offers a similar warranty and returns policy to Tuft and Needle. When you buy the mattress from their official website, you get a hundred nights to take it on a test run. They recommend sleeping on it for a minimum of 30 nights to allow your body to get used to the new surface.
If you want to return the mattress, they will work out how it will be delivered to charity or recycled depending on your location. In either case, there is no cost to you, and you get a full refund.
The warranty coverage runs for ten years and has a very similar language to Tuft and Needle. But make sure you read each of the warranties before making a purchase. It is especially important to check which kind of damage the warranty covers and which it doesn't.
---
Shipping and Delivery Options
Tuft & Needle
Tuft and Needle ships mattresses to the United States and Canada (except Quebec) via FedEx Ground. Shipping is free except to Alaska and Hawaii where an extra fee of around $120 to $150 is added to the order. You will be informed of the accurate shipping fee when ordering. Remember that this money is not refunded if you decide to make a return.
On average, the shipping takes 2-4 days though it may take as many as 12 when delivering to far flung areas such as Canada, Alaska, and Hawaii. As soon as the mattress ships, you will be given a tracking number to help you plan for its arrival.
Tuft and Needle do not offer any special delivery services. The mattress will be delivered to your door, and it's up to you to set it up. If you have any particular instructions such as delivery signing or drop off location, get in touch either with Tuft and Needle or FedEx Ground.
Casper
Casper does its shipping via UPS to all 50 states in the US. Shipping is completely free except for deliveries to Alaska and Hawaii.
Because mattresses are made on order, shipping takes longer for Casper mattresses than Tuft and Needle. Overall, you can expect your mattress in 2-7 business days. A tracking number will help you keep track of the delivery.
If you live in specific cities such as New York or San Francisco, you may be eligible for a 1-day white glove delivery. To other shipping locations, however, Casper does not offer any special shipping or delivery options.
---
Read More Tuft and Needle Mattress Comparisons
Read More Casper Mattress Comparisons
---
Affiliate Disclosure
Affiliate Disclosure: I may earn a small commission (at no cost to you) if you purchase a mattress after clicking a referral link or using a coupon code on this site. That said, all content and opinions on this site are my own and are NOT affected by these payments.
This site participates in the Amazon Services LLC Associates Program, an affiliate advertising program designed to provide a means for sites to earn advertising fees by advertising and linking to Amazon.com.
*Amazon and the Amazon logo are trademarks of Amazon.com, Inc, or its affiliates.
---