NOTE: We earn from qualifying purchases made via Amazon Associates and other affiliate programs. Learn more.
Casper is a household name in the world of online mattresses.  They were the first online-only mattress brand when they launched in 2013.  The original Casper mattress was a latex foam and memory foam hybrid, but they have since replaced the latex layer with poly foam.
Ghostbed is an offshoot of Nature's Sleep, a decades-old bedding company.  The Ghostbed Classic mattress is a latex foam and memory foam hybrid.  The memory foam layer is also infused with gel to improve temperature control.
Both of these mattresses sleep well – so which bed is the right one for your home?
What's In This Comparison
In this Casper vs. Ghostbed comparison, we pit two of the most popular foam mattresses sold online against each other and compare them in important areas such as comfort, sleeping experience, support and price.
My goal here is not to tell you which mattress to buy, but to give you the information you need to make your own confident choice.
So – let's get started!
---
Casper vs. Ghostbed: Which Should You Buy?
Here is my quick summary for each mattress:
[one_half]
I gave the GhostBed Classic an overall rating of 4.6 out of 5.0.
BUY THE GHOSTBED IF:
You want a little more bounce in your mattress
You want to save ~$100.
[/one_half] [one_half_last]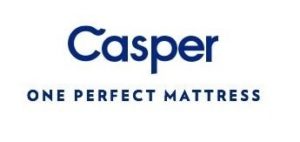 I gave the Casper Original an overall rating of 4.5 out of 5.0.
BUY THE CASPER ORIGINAL IF:
You want a memory foam mattress that cradles you.
You sleep on your side or stomach.
[/one_half_last]
Keep reading to learn more about these differences.
---
Mattress Construction
Casper
The Casper mattress consists of four layers, designed to work perfectly together to provide adequate support, comfort and temperature control. Here's how the layers are arranged.
Breathable foam – The top layer is a special type of open-cell foam. It boosts air circulation, thus countering the heat-retention nature of the memory foam layer below.
Memory foam – The second layer consists of responsive memory foam. This layer is designed for pressure relief especially around vulnerable pressure points such as your hips and shoulders. Unlike traditional memory foam, this one feels more bouncy.
Zoned transition foam – this layer provides firmer support for your hips than your shoulders making it a good choice for side-sleepers. It also serves as a transition between the comfort layers above and the foundational support layer below.
Support foam – This layer provides overall support and stability while also ensuring the mattress lasts long.
Altogether, the four layers have a thickness of 10 inches.
To know more, check out our in-depth Casper wave review, Casper hybrid mattress review, and Casper essential mattress review.
Ghostbed
The Ghostbed mattress is designed with three layers together measuring 11 inches. As with the Casper mattress, these layers deliver on three important areas: support, comfort and temperature control. Here are the three layers and their functions.
Aerated latex foam – A layer of breathable latex foam gives the Ghostbed a springy feeling while also keeping it cool.
Gel infused memory foam – the cooling capabilities of the mattress are further enhanced in the second layer where the gel infused in the memory foam helps dissipate excess heat away from the mattress.
Foundational foam – 7 inches of high-density foam forms the support layer of the mattress. It provides support for the other layers and holds the mattress in shape for years.

To know more, check out our in-depth Ghostbed mattress review.
---
Comfort and Firmness
Casper
Since they sell only one mattress, Casper designed a universal comfort mattress. Their mattress' comfort level can be described as medium firm: not too soft neither too firm. It is right in the comfort range most people prefer.
The top two foam layers are softer, providing a comfortable hug when you lie on the bed. The bottom two layers are firmer and help to balance out the softer layers.
The result is a mattress that works well for a large majority of sleepers. Whether you sleep on your back, stomach or side, the Casper mattress will feel comfortable. And whatever your weight or physique, the mattress feels just right.
If you prefer a bouncy mattress, you will love the Casper mattress. Though it is not as bouncy as when it had a top latex layer, it is still quite springy and a pleasure to sleep on.
Ghostbed
The Ghostbed also comes in a single firmness level. So like the Casper, they had to make a mattress that is ideal for most people. To achieve this, they tweaked the different layers and foams until they got a medium firm feel.
On its own, latex foam is firmer than memory foam. But Ghostbed's top latex layer is followed by a pressure relieving memory foam layer. Together, the two layers create the right level of soft-firm balance on the mattress.
You will not feel as if you are sinking into a swamp neither will it feel like you are floating on a hard rock. The mattress is soft enough for comfortable pressure relief but also firm enough for support.
Thanks to the top latex layer, the Ghostbed mattress is slightly more responsive (springy) than Casper. So if you are looking for a bouncy mattress but don't want an innerspring one, try Ghostbed. This also makes Ghostbed the better mattress for sex compared to Casper.
---
Sleeping Experience
Casper
As soon as you hit the mattress, different layers get to work making your sleep as comfortable as possible. The top layer ensures that body heat is dissipated away from the mattress. If you sweat at night, the moisture does not remain stuck in the mattress, making it smell stale. The mattress stays cool and fresh all night long.
The second layer of memory foam wraps itself around your pressure points. Whether you sleep on your back, stomach or sides, you will not feel any part of your body pressing painfully against the mattress. This is especially helpful for slim individuals and athletes with lean and bony physiques.
The third layer allows the mattress to adapt to your body form and sleeping position. It provides proper weight distribution, an especially important action for back support. As a transition layer, it also keeps the high-density base foam from making the mattress too firm.
Overall, Casper provides a great sleeping experience and not just for individuals but for couples too. There is minimal motion transfer, and the moderate responsiveness of the foam makes for better sex.
Ghostbed
As already mentioned, Ghostbed feels more responsive than Casper. It's also fairly soft thanks to the memory foam in the second layer. This gives it just the right amount of sinkage without turning the mattress into a swamp.
Immediately you lie on the Ghostbed it may feel a bit too firm because of the latex layer on top. But give it time and the pressure relieving nature of the memory foam will be apparent.
One of the areas where the mattress performs well is in temperature control. There are two cooling strategies designed into the mattress. The first is the top aerated latex foam layer. The open cell foam design keeps air circulating, ensuring that body heat and sweat are continually dissipated away from the mattress.
The second cooling technique is the gel-infused memory foam in the middle layer. This is a strategy we have seen in various other mattresses. It's even used in hospital mattresses especially in burn units where temperature control is extremely important. The gel counteracts the heat retention tendency of memory foam, allowing air to circulate and heat to escape
For couples, the latex foam layer on top keeps motion transfer to a minimum and provides a nice bouncy feeling that is great for sex.
---
Warranty and Returns
Casper
Casper has a very simple return process. When your order is delivered, you have 100 nights to try out the mattress. If within that period you decide it isn't for you – maybe it's too firm, too soft or just doesn't feel right – then just contact them to arrange a return.
Note that returned mattresses are not taken back to Casper's warehouses for reselling. They are often delivered to a local charity or church. In some locations, however, because of the law, the mattress is recycled.
Whatever the case, Casper will work with you to make the process smooth and ensure you get a full refund with no questions asked.
If you decide to keep the mattress, your purchase will be protected by a ten-year limited warranty. This is the standard coverage period for most mattresses. The warranty covers indentations of more than 1 inch, manufacturer defects, and workmanship issues. Make sure you read the full warranty on their website before making an order.
Ghostbed
Ghostbed has a similarly straightforward return process. After delivery, you have 101 nights to test the mattress and decide whether it is right for you. If for whatever reason you don't like it, just contact the company to arrange a return. However, the company recommends trying out the mattress for at least 30 days before initiating a return.
Note that the 101 trial period only applies to mattresses bought from Ghostbed's official website. If you buy yours from Amazon, then it is subject to Amazon's 30-day return policy.
As for the warranty, Ghostbed provides one of the longest warranties in the industry: 20 years. But there is a catch. The warranty is prorated. That warranty only covers the repair or replacement costs in the first ten years (you still pay for transport and handling). After that, you have to pay a part of the replacement costs depending on how old the mattress is.
One thing to note about both mattresses is that you can only get a refund after making a return. Since they each have one mattress only, there is no option of requesting another mattress.
---
Shipping and Delivery Options
Casper
Casper provides free shipping to all 50 states. Once you make an order, the mattress is shipped via UPS within 1 to 2 days. The delivery process then takes an extra 1 to 5 days. The overall shipping time will vary between 2 and seven business days depending on your location.
But you can use the tracking number provided when the mattress ships to track your order and know when it will be delivered.
UPS does not offer any white glove delivery for the mattress. So you'll have to set up the mattress yourself. I'd recommend having an extra pair of hands around to help you carry it inside and unpack it.
In some cities like New York and San Francisco, the company offers white glove delivery. They will deliver the mattress on the same day you order it and help you unpack and set it up. If you need the extra help, contact customer support for details on pricing.
Ghostbed
Ghostbed offers free shipping to all the 48 states of continental United States. If you are from Alaska or Hawaii, you might want to find another company that ships that far out for free. That's because of Ghostbed charges $600 freight charge for these two states.
No white glove delivery is offered, so it's a good idea to have a friend or family member around to help you carry the box inside and unpack it.
---
Price
Casper is the slightly more expensive of these two with the Queen and King size mattresses surpassing the $1000 mark.
When buying, check whether you are eligible for the financing options offered by both companies. Casper uses Affirm while Ghostbed uses Zibby.
Here are the latest discounted prices for both brands:
Coupons
Click here to buy the Casper mattress
See the Ghostbed mattress on Amazon.com for the latest deal.
Plan to keep shopping?
Sign up for our newsletter and we'll send you all of our coupons, right away.
---
Casper Is The Right Mattress For You If:
You sleep on your side or on your stomach
---
Ghostbed Is The Right Mattress For You If:
You want a mattress that is bouncier, cooler, and slightly more supportive.
You want to save $100 (some sizes)
More Ghostbed Mattress Comparisons:
More Casper Mattress Comparisons:
---
Affiliate Disclosure
Affiliate Disclosure: I may earn a small commission (at no cost to you) if you purchase a mattress after clicking a referral link or using a coupon code on this site. That said, all content and opinions on this site are my own and are NOT affected by these payments.
This site participates in the Amazon Services LLC Associates Program, an affiliate advertising program designed to provide a means for sites to earn advertising fees by advertising and linking to Amazon.com.
*Amazon and the Amazon logo are trademarks of Amazon.com, Inc, or its affiliates.
---