NOTE: We earn from qualifying purchases made via Amazon Associates and other affiliate programs. Learn more.
Puffy is a high-quality 3-layer gel-infused memory foam mattress that comes with a lifetime warranty – a big deal at its modest price point.
Leesa is one of the most popular and highest-rated foam mattresses online. It is just as affordable as Puffy but with a more standard warranty of 10 years.
So how do these two beds compare? Which one should you buy?
In this comparison, I'll cover how these two mattresses differ in half a dozen ways – so you can make your own decision.
---
What's In This Mattress Comparison
NOTE: Use the table of contents on the right to jump to a specific section that you want to learn more about.
In this in-depth comparison, we are going to put the Puffy original mattress and my personal favorite budget mattress, Leesa, head-to-head.
We'll compare them on construction, price, firmness, sleeping experience and other important aspects.
If you are not interested in either of these mattresses, then see my best mattress picks for other top recommendations. 
Puffy vs. Leesa: Which One Should You Buy?
Here is my quick take on each mattress.
[one_half]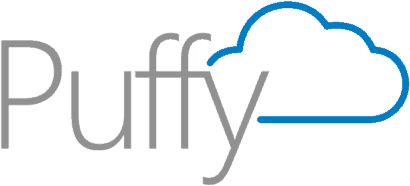 I rated Puffy 4.8/5.
Buy the Puffy if:
You prefer the plusher feel of deep memory foam.
You are a side or back sleeper.
You want your bed to last a very long time.
[/one_half] [one_half_last]
I rated Leesa 4.6/5.
Buy the Leesa if:
You want a firmer feel.
You want to save money.
You sleep on your stomach or back.
[/one_half_last]
How Do Puffy and Leesa Compare?
Similarities
The biggest thing these two mattresses share in common is that they are all-foam mattresses. The construction and specific layers used differ a bit, but both consist of foam only.
Puffy and Leesa are both universal-comfort mattresses, so you only get a medium-firm option – no extra-firm or extra-soft comfort options are available with these two.
Both Puffy and Leesa are bargain-priced mattresses, with each costing less than a thousand bucks for a queen size. Both are great options if you are looking for a high-quality foam mattress that will not break the bank.
In fact, these are my top 2 foam mattress picks if you are on a budget.
Both companies will let you finance your purchase with Affirm (Leesa) or Klarna (Puffy).
Both mattresses ship free of charge – but only Leesa extends the free shipping to Alaska and Hawaii.
Key Differences
Despite being all-foam mattresses, Leesa ad Puffy differ quite a bit in terms of construction.
For example, both mattresses use a 3-layer design, but they use different types of foams to deliver a great sleeping experience.
Puffy uses gel-infused Visco polyurethane foam (a type of memory foam), a special ClimateComfort support layer and a high-density poly foam core.
In the top layer, Leesa uses a proprietary LSA200 foam. The other two layers are memory foam and support foam.
These different materials produce a slightly different sleeping experience in each mattress.
The Puffy mattress delivers a classic memory foam "hugged" feel while the Leesa mattress leans more towards a less soft, latex mattress experience.
These two mattresses also vary quite a bit when it comes to the terms of sale.
Both mattresses cost about the same, but Puffy stands out with a lifetime warranty and their return period is 101 nights.
Leesa, on the other hand, offers a 100-night trial period and a 10-year warranty.
Price
Financing Options
Leesa offers third-party financing through Affirm. You can pay for your mattress over 6, 12 or 18 months.
Puffy works with Klarna. You pay no interest if you make the full payment within 12 months.
Coupons:
Leesa: Save Up To $700 Now + 2 Pillows on any Leesa mattress.
Puffy: Save $1350 Now On Puffy Mattress.
---
Mattress Construction
Puffy Construction
Puffy uses a 3-layer all-foam construction.
The top layer is made gel-infused visco polyurethane foam, a type of memory foam. Puffy calls it Cooling Cloud Foam.
Puffy says it is higher quality and more environmentally-friendly than conventional memory foam.
The topmost 2" Cooling Cloud foam layer uses cooling gel infused into the foam to dissipate body heat away from the mattress. It also provides immediate pressure relief when you lie on the mattress as the foam conforms around your curves and joints.
The middle 2″ ClimateComfort foam layer is designed to support your body. The unique foam used in this layer will not change its shape or form as your room temperature changes.
The 6" support layer is made of a high-density polyurethane foam that provides a firm support which is important for deep compression support – especially for heavier sleepers – and mattress durability.
Wrapping around the two layers of foam is a breathable, moisture-wicking and tear-resistant polyester cover.
To know more, check out our in-depth Puffy lux mattress review.
Leesa Construction
Leesa uses a more traditional 3-layer foam mattress design we are used to seeing in many mattresses.
The topmost comfort layer is made of a proprietary foam called LSA200 that provides latex-like qualities. It is a bit on the firm side, feels bouncier than memory foam, and sleeps cool.
The LSA2000 foam does give the mattress an unexpectedly responsive feel that makes it easier to turn and get up from the bed. It is also great for sex.
Because it doesn't retain heat like memory foam, the top layer also keeps the mattress comfortably cool.
The firmness of the top layer is countered by a softer memory foam support layer underneath.
This memory foam layer provides deep body contouring to ensure there is no uncomfortable pressure points no matter which position you sleep in.
The base layer consists of high-density poly foam that provides additional compression support and keeps the mattress from sagging through years of use.
The three foam layers are wrapped in a poly-lycra blend fabric cover, a common material in sports clothing that is tough and durable yet soft and highly breathable. It's also good at wicking-away perspiration.
---
Comfort and Firmness
Both Puffy and Leesa are technically medium-firm mattresses though in real life the Leesa feels a bit firmer.
(But if you are looking for an extra-soft or extra-firm mattress, neither of these mattresses are for you.)
Puffy Comfort Level
Because of the memory foam, Puffy feels slightly softer than Leesa. It falls somewhere in the medium range in terms of firmness – around 5-6 out of 10 where ten is very firm.
This makes it an excellent choice for most light and average weight sleepers.
Leesa Comfort Level
Leesa also falls within the medium firm range though it's slightly firmer than Puffy. It has more of an 'on the mattress' feel.
This is because of the latex-like LSA200 foam layer on top.
The memory foam layer underneath balances out the top layer perfectly, resulting in a universal comfort level that's great for most people.
---
Sleeping Experience
While both mattresses are medium-firm, there are a few differences when it comes to the actual sleeping experience – mostly because of the different types of foam they use.
Puffy Sleeping Experience
The Puffy mattress sleeps like a typical memory foam mattress – a bit plush, deep-contouring and zero motion transfer.
I recommend this one for side sleepers, who'll appreciate how easily the mattress conforms around the body.
The Puffy is also great for back and stomach sleepers – the base layer provides adequate support to keep your back properly aligned.
However, Puffy is not the best option for overweight sleepers. It's not thick or firm enough to provide the kind of support they need.
In terms of cooling, the Puffy mattress does well, though not as well as latex or innerspring mattress. If you are very heat sensitive, you may have to use a cooling pad.
But for most people, the gel-infused foam and breathable cover are enough to keep the mattress cool.
Motion control is almost nonexistent. You can sleep peacefully no matter how fidgety your partner gets at night.
What's lacking though is responsiveness. This can make it a bit difficult to turn at night or get up from bed in the morning.
Leesa Sleeping Experience
Sleeping on a Leesa falls right in-between the feel of a memory foam mattress and a latex mattress.
The top comfort layer provides a nice bounce you normally get from latex mattresses. It's great for sex and sleepers who toss and turn a lot at night. It also provides a firmer feel, which is great for stomach and back sleepers.
The second memory foam layer conforms to your body and reduces motion transfer.
The result is a balanced mattress that feels comfortable in all sleeping positions.
Thanks to the heat-dissipating LSA200 foam, the mattress sleeps nice and cool, even in our New Orleans muggy nights. The memory foam is tucked away in the middle to ensure it doesn't make you too warm at night.
Motion transfer is minimal, too.
The one area where both Leesa and Puffy both fall short, though, is edge support. But that's often the case with budget foam mattresses.
---
Warranty and Returns
Puffy Warranty and Returns
Puffy gives customers 101 nights to test the mattress at home.
If the mattress doesn't meet your expectations, returns are completely free. Puffy will work with you to find a charity to donate the mattress too and then give you a full refund.
For customers in Hawaii and Alaska, the refund will be less the original shipping fee.
If you decide to keep the mattress, you'll be covered against any manufacturer or material defects for as long as you own the mattress.
That's right; it's a lifetime warranty.
Such a warranty is rare at this price point and especially for a memory foam mattress.
Read Puffy's warranty & return policy to learn more.
Leesa Warranty and Returns
Leesa's terms of sale are fairly standard: 100 nights to try the mattress at home (with free returns except for Alaska & Hawaii customers who pay $100) and a 10-year warranty against any material or workmanship defects.
Read Leesa's warranty & return policy to learn more.
---
Shipping and Delivery
Puffy Shipping & Delivery
The Puffy mattress ships are free of charge to all 48 states in the continental United States. For deliveries to Alaska and Hawaii, they charge $150.
The company does not provide special shipping or delivery options such as expedited shipping or white glove delivery.
Leesa Shipping & Delivery
Leesa is one of the few companies that ship their mattresses to all 50 states in the United States free of charge.
They offer the option of white glove delivery at the cost of $100. A team will come and set up the mattress for you wherever you want.
For an extra $50, you can also have them dispose of your old mattress.
---
Foundation and Frame
Puffy Foundation Requirements
Puffy works are great with any sturdy foundation or frame including box spring, slatted frame, and even an adjustable base.
You can also place it directly on the floor but beware moisture damage.
Leesa Foundation Requirements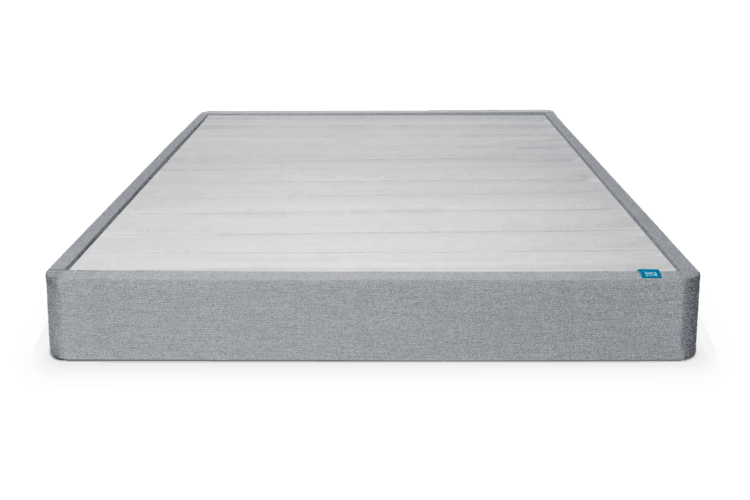 If you opt for a slatted frame, make sure the slats are no more than 3" apart to ensure the Leesa mattress has enough support.
Other options include a box spring, a flat frame or an adjustable base.
---
Care and Cleaning
Puffy Care and Cleaning
Keeping the Puffy mattress clean is easy because you can unzip and wash the cover. Just be careful not to use too much heat to avoid damaging it.
You can use a mattress protector if you want but it is not necessary.
You also don't have to rotate the mattress every few months.
Leesa Care and Cleaning
Leesa says you should not remove the cover. If it gets dirty or stained, spot clean it.
I recommend using a mattress protector to avoid serious stains that you cannot spot clean.
---
Where to Get The Best Deal
*no code required
*no code required
---
More Leesa Mattress Comparisons On This Site:
---
Affiliate Disclosure
Affiliate Disclosure: I may earn a small commission (at no cost to you) if you purchase a mattress after clicking a referral link or using a coupon code on this site. That said, all content and opinions on this site are my own and are NOT affected by these payments.
This site participates in the Amazon Services LLC Associates Program, an affiliate advertising program designed to provide a means for sites to earn advertising fees by advertising and linking to Amazon.com.
*Amazon and the Amazon logo are trademarks of Amazon.com, Inc, or its affiliates.
---