NOTE: We earn from qualifying purchases made via Amazon Associates and other affiliate programs. Learn more.
---
The online mattress industry is growing fast, with dozens of new companies coming up every year to offer customers something different.
But few have seen the kind of growth Casper has experienced.
Philip Krim launched Casper in 2014. The company promised to sell a high-quality mattress at an affordable price.
They also wanted to overhaul the mattress shopping experience, making easy and fast to order a mattress.
The company started in the red, with founders racking up personal debt to keep the company afloat. Today, its value is estimated at $1.1 billion.
The Casper hottest IPO company is not stopping there. Reports suggest Casper is considering going public.
A public IPO would attract even more attention, and more money as well both from new shareholders and new customers.
---
How Casper Became one of the Biggest Bed-in-a-Box Companies
Casper was one of the first companies to test the idea of stuffing mattresses in a box and shipping them directly to customers.
This business model had two huge effects that explain the company's wild growth and the overall growth of the bed-in-a-box industry.
One, Casper hottest IPO was able to drastically reduce operating costs, and this mattress prices, by shipping mattresses directly to customers.
They had way fewer overhead costs and no middlemen.
Two, Casper made mattress shopping a much more tolerable experience.
Instead of spending hours in a store choosing from dozens of expensive brands, customers could go online and order a mattress in minutes.
With a 100-day free trial period and free returns, there was no risk involved.
Casper hottest IPO has also relied on aggressive marketing to grow its business.
Their mattresses have been endorsed by celebrities like Kylie Jenner, providing a great deal of exposure.
Creative marketing campaigns like a solar eclipse viewing party and a nap bar have also helped attract attention to Casper mattresses.
You've also probably heard of Casper mentioned in your favorite podcast or seen one of their many ads when riding the subway or walking on the street.
Casper has also strived to make a boring product, a mattress, into something customers can get excited over.
To know more, check out our in-depth Casper wave review, Casper hybrid mattress review, and Casper essential mattress review.
---
How Would a Public IPO Affect the Company (and Customers)?
Philip Krim won't confirm reports of a pending IPO. But for a company that's growing this fast, going public is a strong possibility.
Casper has already been expanding its footprint and product catalog. They currently sell their products in more than five countries, including the UK, France, Canada, Germany, and of course, the US.
They've also expanded beyond mattresses with new products like bed frames, bedding, a dog bed, and a bedside glow light.
From a single mattress, now they sell three models ranging from a budget one to a premium option.
Going public would bring in a lot of money, allowing the company to expand even further.
If they do go public, expect new products in the next couple of years and more mattress options to choose from.
Ultimately, Casper's primary goal is to provide a great sleeping experience, whether it's through a comfortable mattress or a mood lighting lamp.
---
The Competition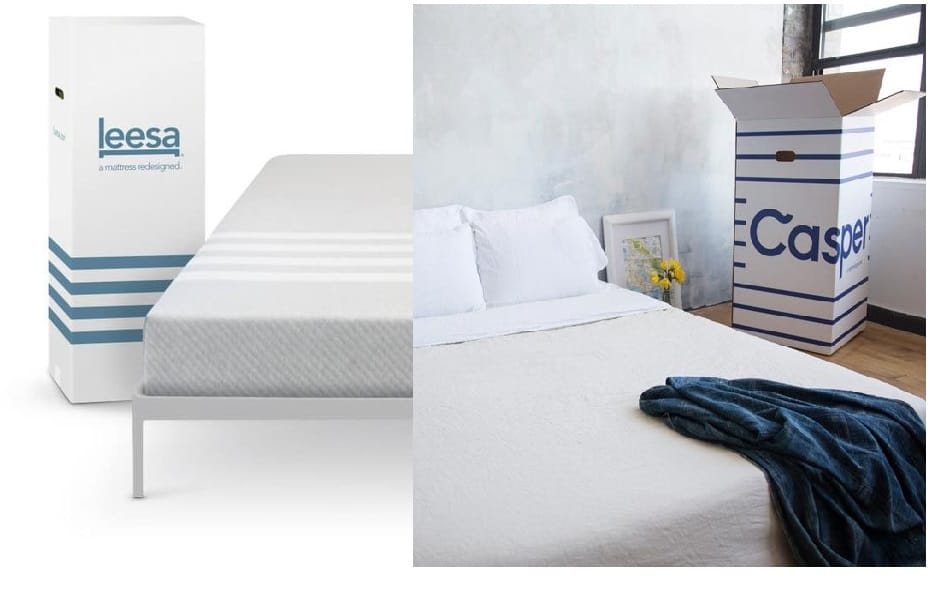 Even as Casper has grown, they've had to work harder to stay at the top of the ladder. There's serious competition from dozens of online mattress companies.
Competitors Leesa and Nectar are two other popular bed-in-a-box brands that have also seen tremendous growth.
In a recent report, Nectar was named the fastest growing online retailer.
Other brands looking to chip away at Casper's market share include Purple (a publicly traded company), Nest Bedding and Puffy.
All this competition is good for customers.
Online mattresses, already cheaper than store-bought legacy brands, are getting even less expensive. You can grab a decent quality online mattress for $500 or less.
Companies are also fighting to provide the best terms with lifetime warranties and 1-year trial periods becoming more common.
Customers also have more options to choose from.
Whether you want an all-foam mattress, an organic latex mattress, or a luxury hybrid mattress, they are all just a few taps away on your smartphone.
There are even mattresses specially designed for plus-sized sleepers, couples with varying comfort preferences and hot or cold sleepers.
How the Casper Mattress Compares
See how the Casper mattress compares to other top online mattresses in the following in-depth matchups.
---
Affiliate Disclosure
Affiliate Disclosure: I may earn a small commission (at no cost to you) if you purchase a mattress after clicking a referral link or using a coupon code on this site. That said, all content and opinions on this site are my own and are NOT affected by these payments.
This site participates in the Amazon Services LLC Associates Program, an affiliate advertising program designed to provide a means for sites to earn advertising fees by advertising and linking to Amazon.com.
*Amazon and the Amazon logo are trademarks of Amazon.com, Inc, or its affiliates.
---